HANOVIA Xenon-Mercury Compact Arc Lamp 528 B-9
Lampe à arc mercure-xénon
Xenon-Quecksilber-Bogenlampe
Hanovia Lamp Div., Englehard Hanovia, Inc, Newark, NJ, USA
Cat. No. 528 B-9, Compact Arc, Mercury Xenon, S/N 194282
1000 W, 16 A. Approx, 65-7V D.C.
Xenon-mercury short-arc lamps have a bluish-white spectrum and extremely high UV output. These lamps are used primarily for UV curing applications, sterilizing objects, and generating ozone.

Longueur • Length • Länge : 17 cm • 6" 7/10
Diamètre • Diameter • Durchmesser : 38 mm • 1" 1/2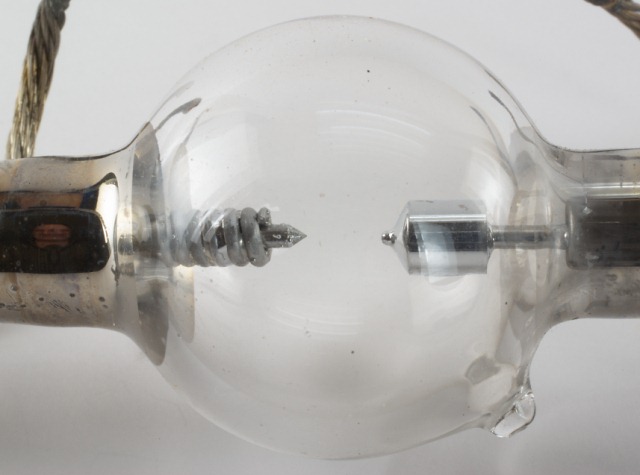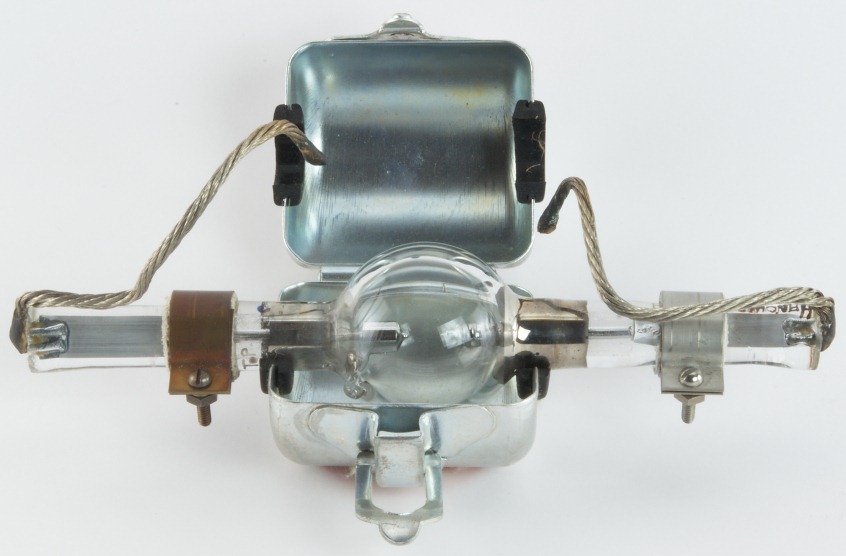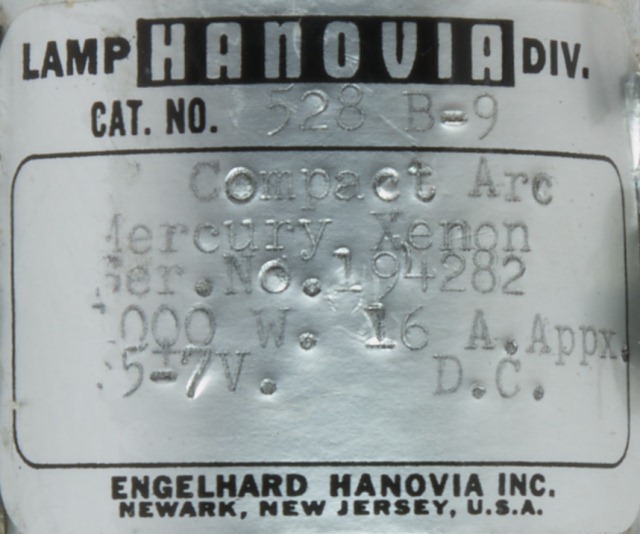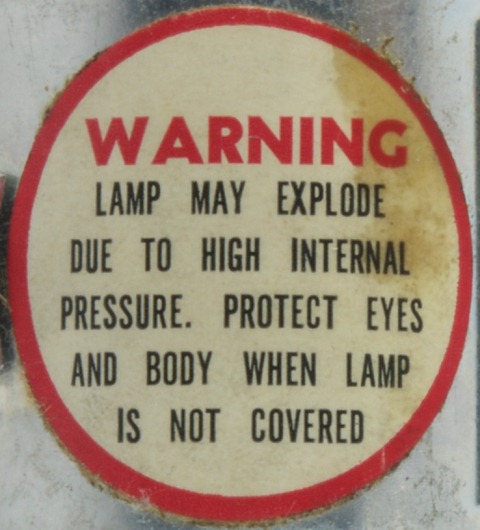 ---
Le contenu de ce site est sous copyleft

The content of this site is under copyleft

Der Inhalt dieser Website steht unter Copyleft