Museum
My collection consists of more than 3,700 lamps and vacuum tubes. This is a wide area! In addition to well known incandescent lamps, radio tubes and cathode ray tubes, it includes, among others: arc lamps, light sources for the laboratory, transmitting tubes, camera tubes, flash lamps, microwave tubes, photocells, photomultipliers, radiation detectors, rectifiers, relays, thyratrons, vacuum gauges, X-ray tubes...
Although I also collect little radio or TV receiving tubes, I am particularly interested in odd and unusual tubes and lamps -- big glass tubes, prototypes, experimental types, and the like.
I am always seeking new additions for my collection. Please contact me if you have for sale or disposal items that you think I may be interested in. Donations are of course always welcome!
Visits are possible (max. 2 persons) by appointment. Please contact me at the address below.
1,731 vacuum tubes and lamps are currently displayed on this website, with 381 datasheets.
Giorgio Basile
Nivelles (Belgium)
contact : giorgio (at) lampes-et-tubes.info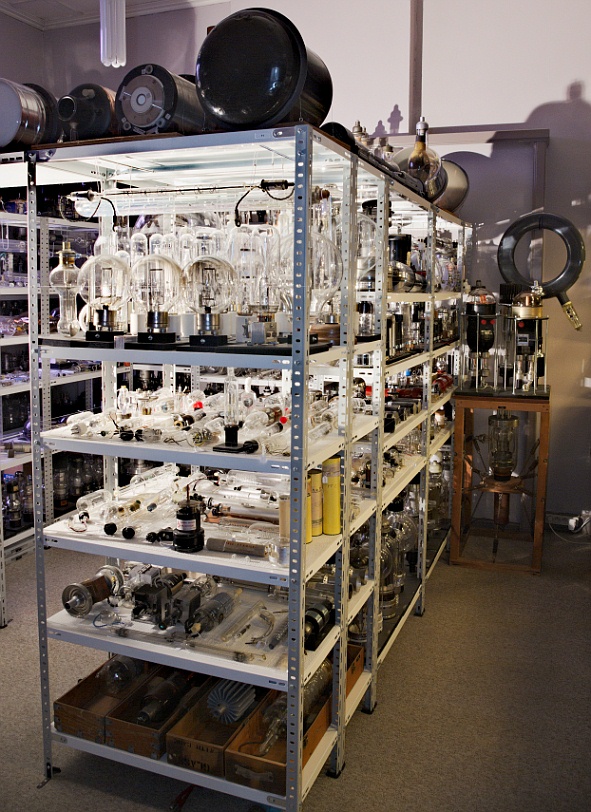 >> Museum views
---

The content of this site is under copyleft.