OSRAM HBO 100W/2 Mercury Short Arc Lamp
Lampe au mercure à arc court
Kurzbogen-Quecksilberdampflampe
Discharge lamp with intense point source providing a broad spectrum through the visible and ultraviolet range, for equipment in the medical and scientific fields, including microscopy, fluoresence, fiber illumination, surgical lighting, and UV curing.
Used by numerous microscope manufacturers, as Leica, Nikon, Olympus, and Zeiss.
Fiche technique • Data sheet • Datenblatt: HBO_100W_2.pdf

Longueur • Length • Länge : 86 mm • 3" 3/8
Diamètre • Diameter • Durchmesser : 10 mm • 3/8"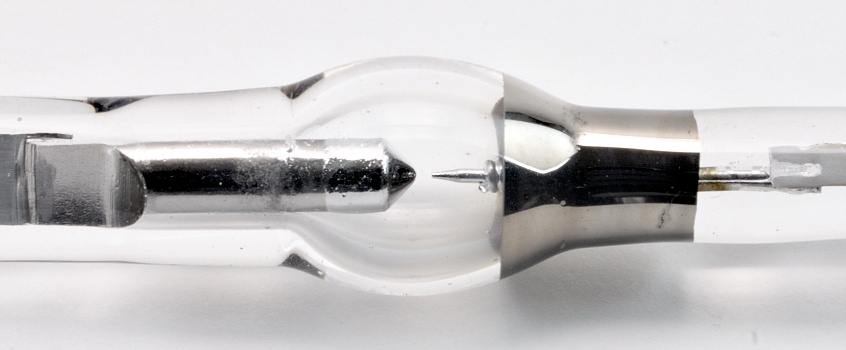 ---
Le contenu de ce site est sous copyleft

The content of this site is under copyleft

Der Inhalt dieser Website steht unter Copyleft