PerkinElmer 222510-B1 Cermax Xenon Arc Lamp Light Source Module
ILC Ceramic Metal High Pressure Xenon Short-Arc Lamp
Lampe parabolique au xénon à arc court, corps en céramique
Kompakt Xenon-Kurzbogenlampe, Keramik/Metall-Aufbau
Includes a 300 W Cermax short-arc parabolic ceramic xenon lamp.
Cermax is a registered trademark of ILC Technology, Inc.
Applications: microscopy, endoscopy.
Lighting color: white.
Average lamp life: 500 h
PerkinElmer Cermax Lamp Engineering Guide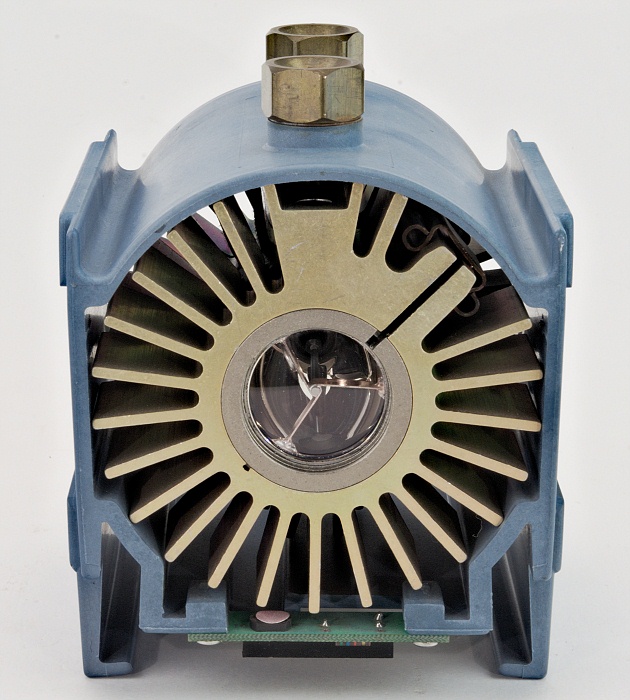 94 x 118 x 100 mm • 3"3/4 x 4"5/8 x 4"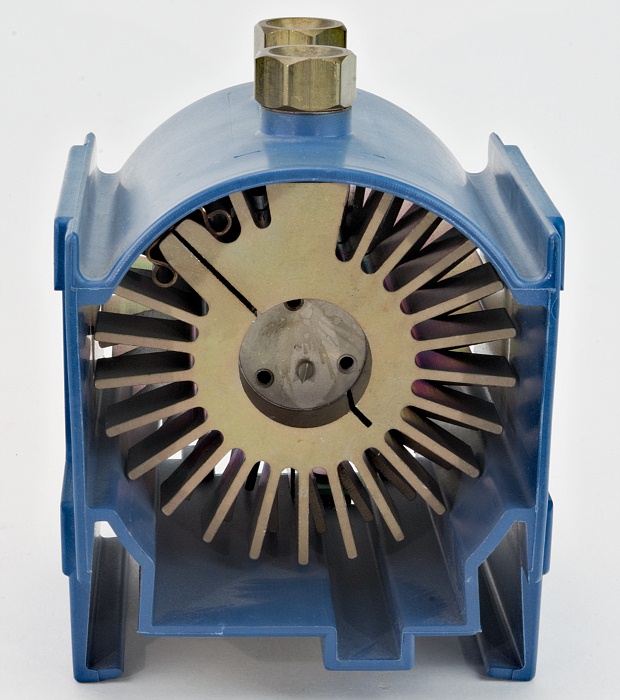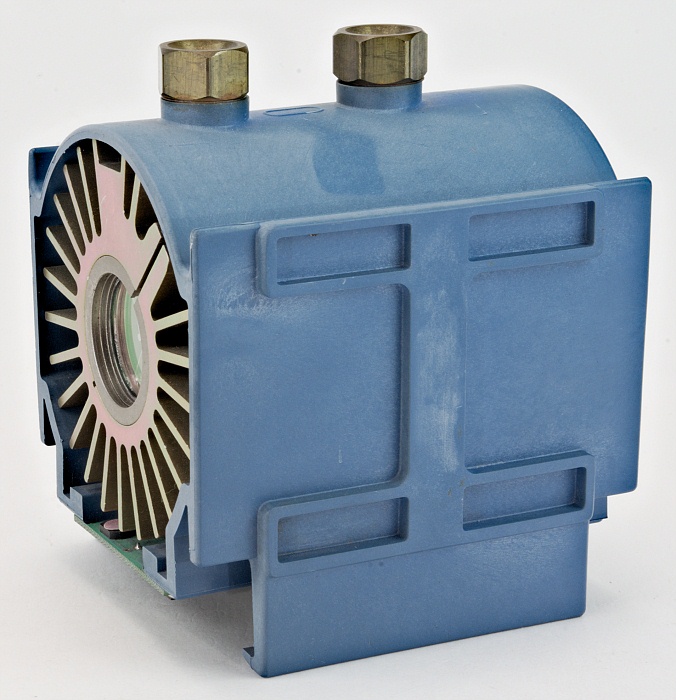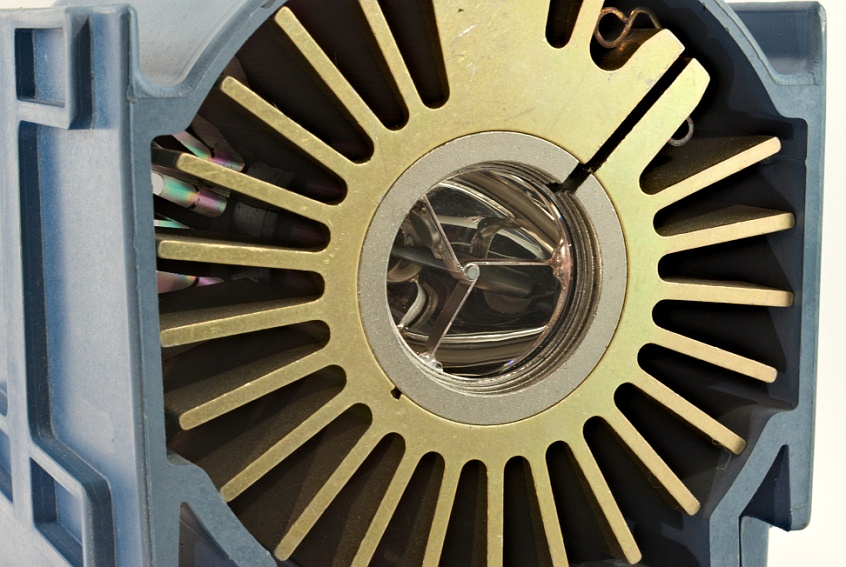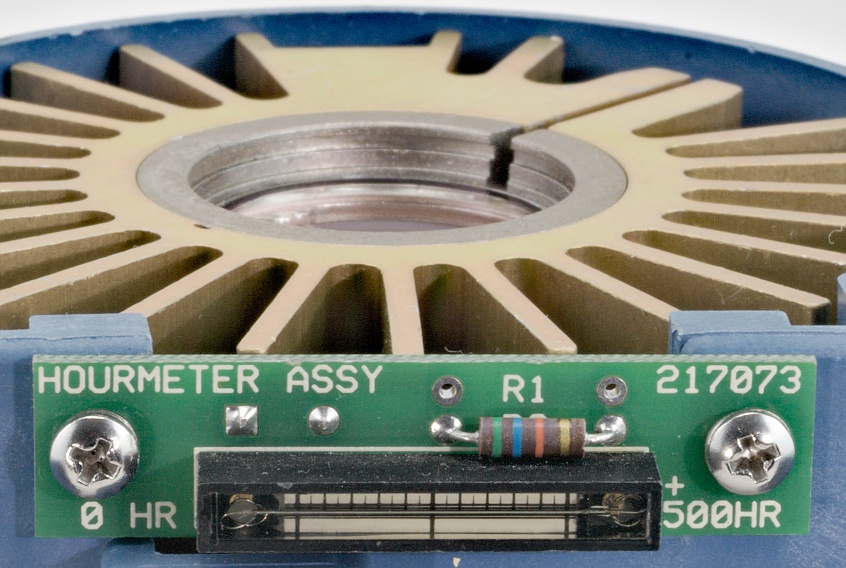 Mercury Time Counter
This is a usage counter that works by moving mercury in a capillary tube via electrochemistry. As electricity flows through the device, mercury atoms are transferred across an electrolyte gap in the capillary. The position of the gap changes as mercury is transferred, and shows how much total charge has been passed through the device.
---
Le contenu de ce site est sous copyleft

The content of this site is under copyleft

Der Inhalt dieser Website steht unter Copyleft