Atlas 3500-6500 Water-cooled Xenon Long Arc Lamp
Lampe au xénon à arc long à refroissement par eau
Wassergekühlte Xenon-Langbogenlampe
UV burn tester tube used in Atlas Models Ci35, Ci35A, Ci65, Ci65A, Ci4000 Weather-Ometers and devices of equivalent design. In these devices, the applied stresses are intensified in such a way that allows to see the material property changes which would occur over the course of months or years in real time. Property changes such as color fading, embrittlement, cracking become visible within weeks.
Tube utilisé dans les enceintes de vieillissement Atlas, qui servent à tester les changements de propriétés des matériaux causés par le rayonnement solaire, la température et l'humidité dans un court laps de temps. Les changements affectant les produits se produisant en naturel ou à l'intérieur sur plusieurs mois ou années, notamment en termes de décoloration, de jaunissement ou de fragilisation, peuvent souvent être simulés en quelques semaines.
• Arc Length: 6.33 inches
• Gas fill: 500 Torr Xenon gas
• Power: 6.5 kW


Click to enlarge
Longueur • Length • Länge : 38,3 cm • 15" 1/8
Diamètre • Diameter • Durchmesser : 6 mm • 1/4"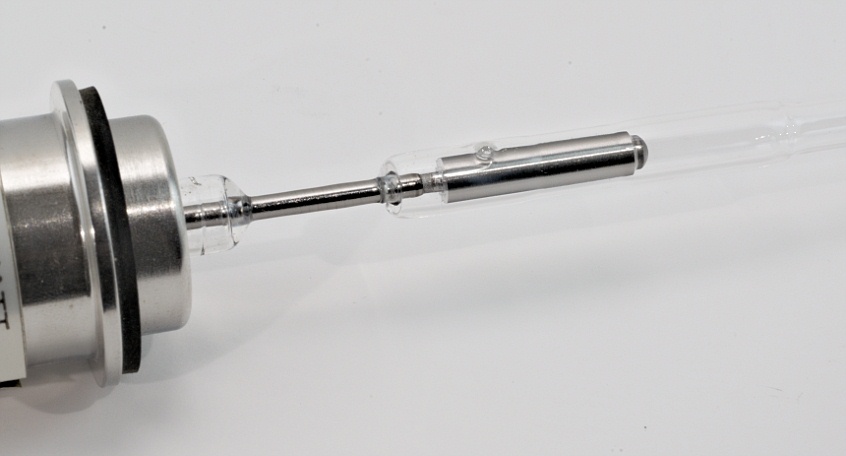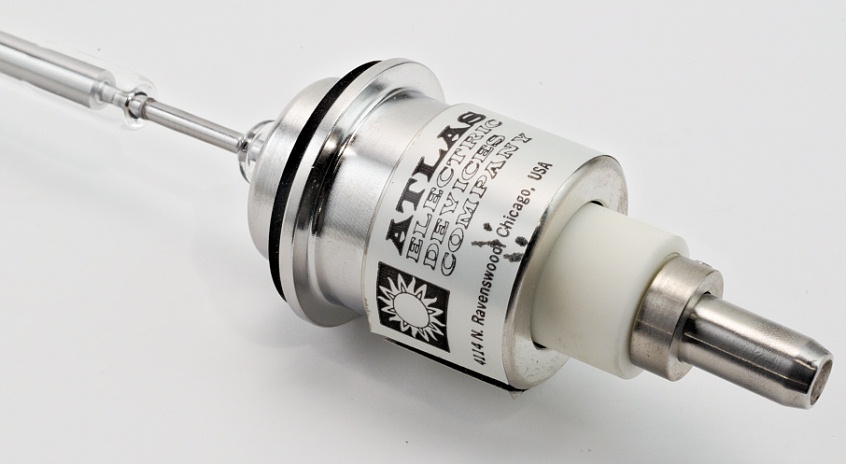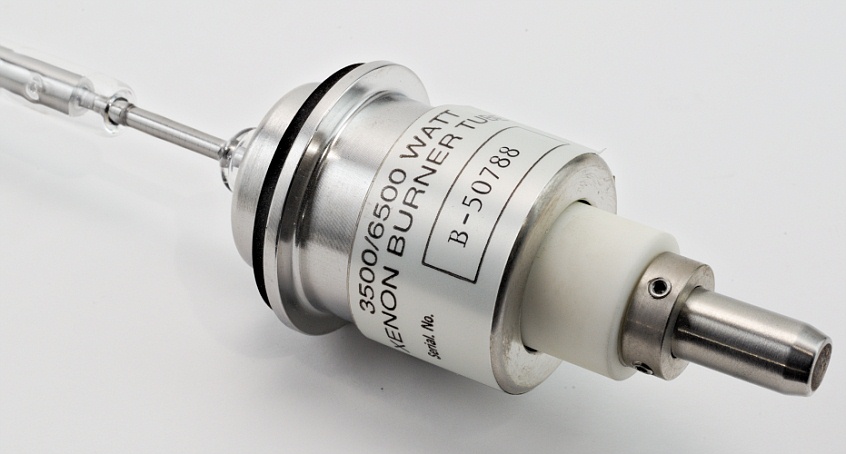 ---
Le contenu de ce site est sous copyleft

The content of this site is under copyleft

Der Inhalt dieser Website steht unter Copyleft