Лампа сверхвысокого давления ксеноновые ДКсЭл-250
Ultra high pressure xenon lamp DKsEl-250
Lampe au xénon à ultra haute pression
Ultra-Hochdruck Xenon Lampe
Applications: film projection equipment, car headlights.
Working position: horizontal.
Xenon pressure (cold): 19 atm.
For normal operation of the lamp, magnetic stabilization of the discharge arc is necessary.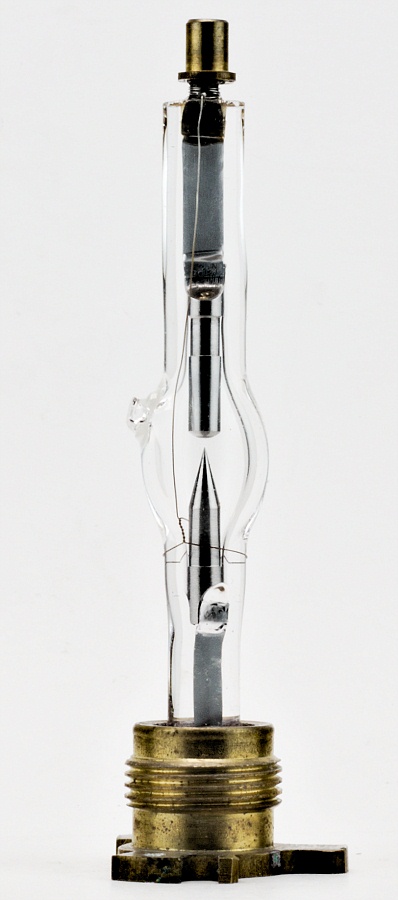 Hauteur • Height • Höhe : 116 mm • 4" 5/8
Diamètre • Diameter • Durchmesser : 18 mm • 3/4"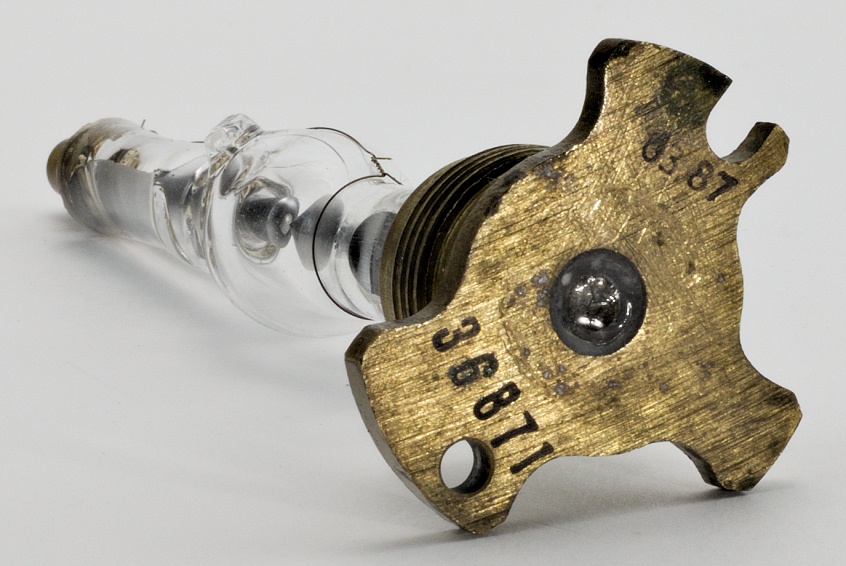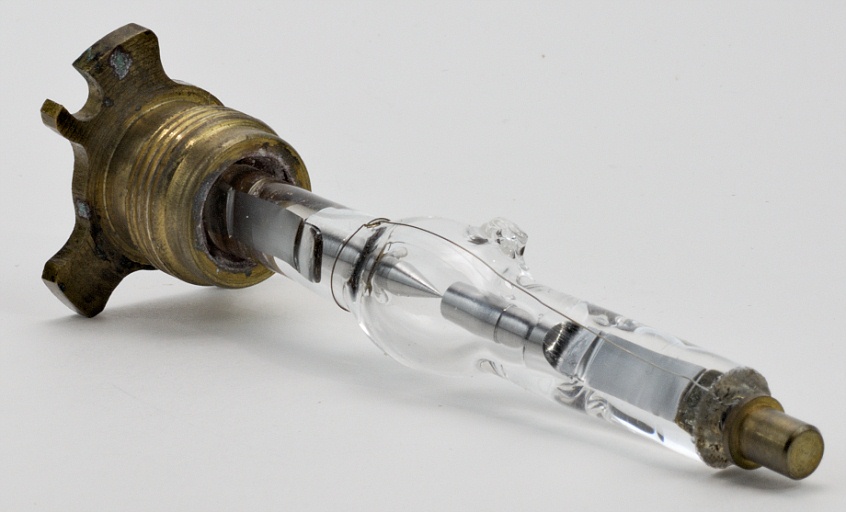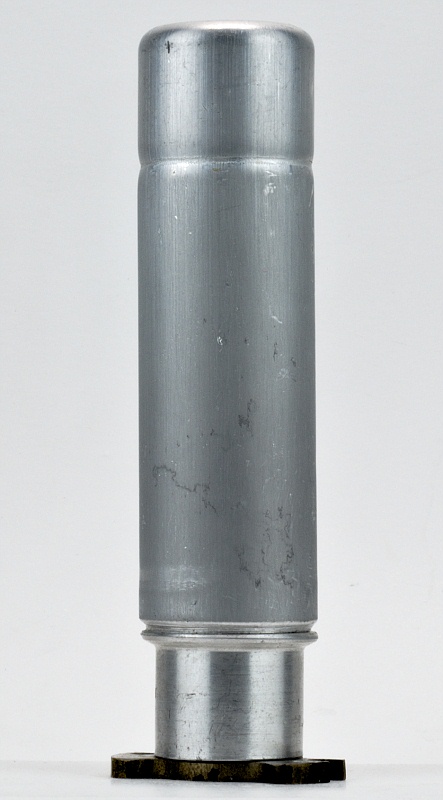 The lamp in its aluminium can.
---
Le contenu de ce site est sous copyleft

The content of this site is under copyleft

Der Inhalt dieser Website steht unter Copyleft