SYLVANIA C25P Zirconium Concentrated-Arc Lamp
Lampe à arc concentré au zirconium
Zirkonium Bogenlampe
Developed in the 1950's in the USA, this type of concentrated arc lamp was intended to deliver an intensely bright point source of white light. It uses zirconium oxide, an electrically conductive ceramic. On striking the discharge, the zirconia anode becomes intensely heated as it is bombarded with electrons, and is raised to incandescent temperatures; the incandescence originates from a bead of zirconium metal which is exuded from the ceramic rod, which serves to support it during operation.
Fiche technique • Data sheet • Datenblatt: C25P.pdf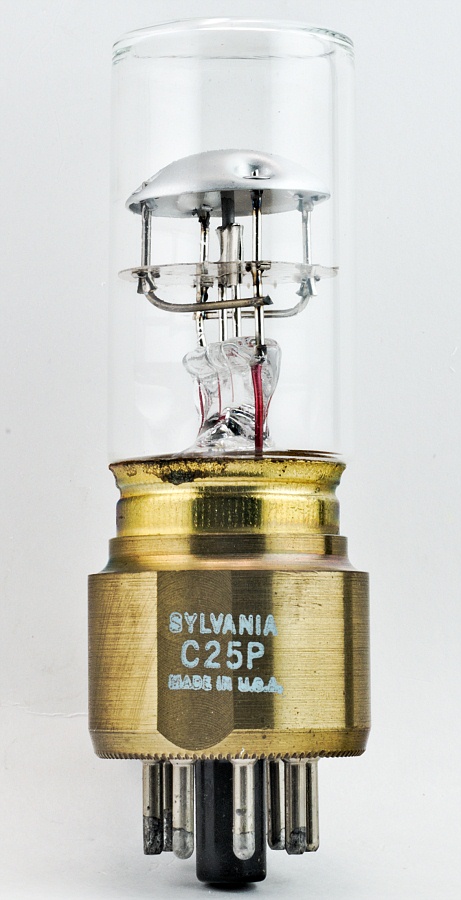 Hauteur • Height • Höhe : 96 mm • 3" 3/4
Diamètre • Diameter • Durchmesser : 28 mm • 1" 1/8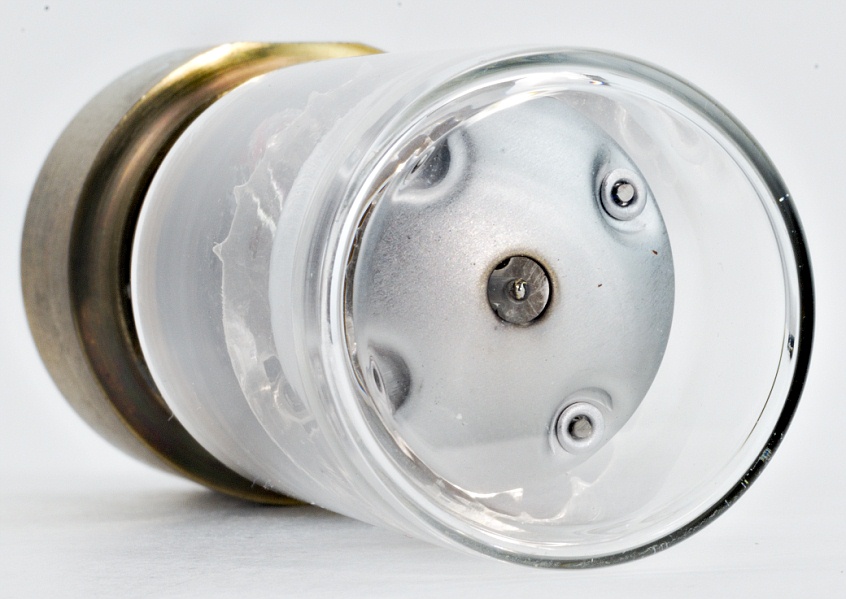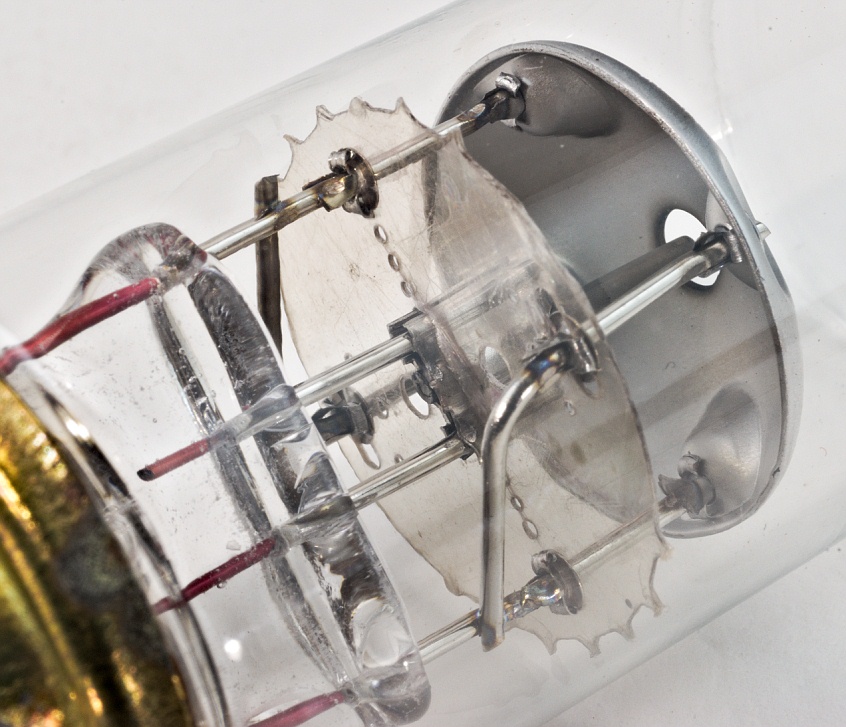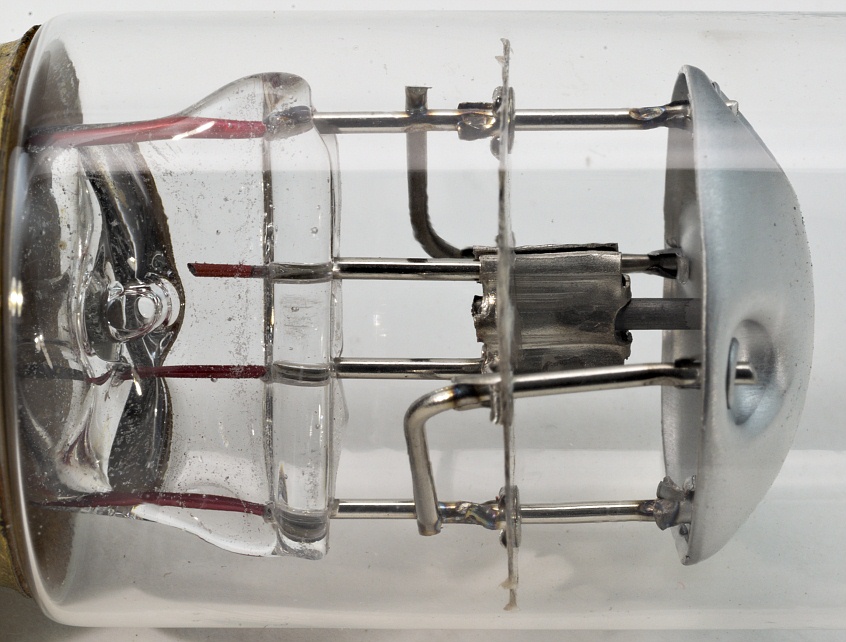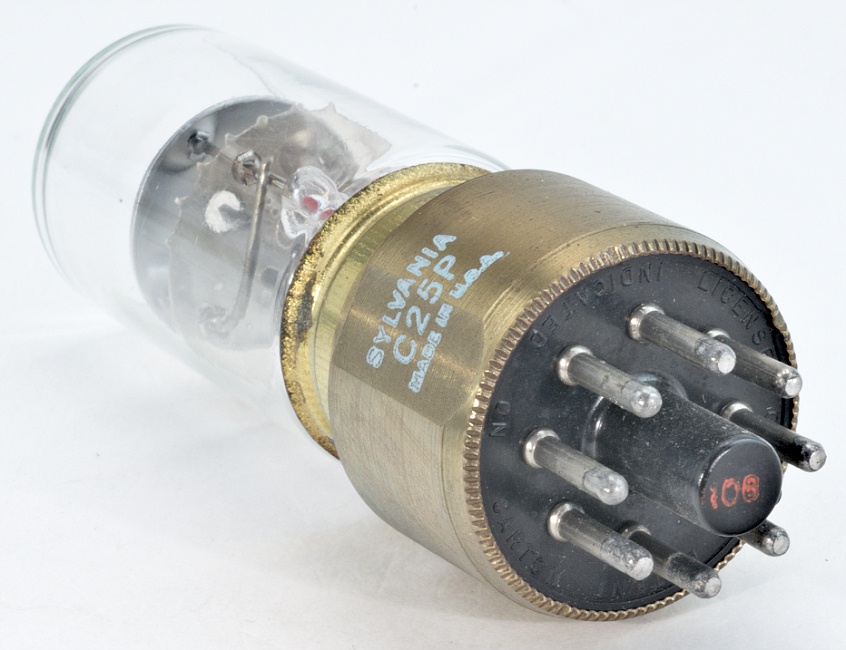 ---
Le contenu de ce site est sous copyleft

The content of this site is under copyleft

Der Inhalt dieser Website steht unter Copyleft