Elesta EZ10B 1 MHz Dekadische Zählröhre
Uni-directional High Speed Selector Tube (Dekatron)
Tube compteur/sélecteur décimal
Elesta AG, Bad Ragaz, Switzerland.
Produced from 1961.
Hydrogen filled.
Minimal Supply Voltage = Firing Voltage: 380 V
Maintaining Cathode Current: 1.5 mA (Range: 0.5 to 2)
Maintaining Plate Voltage: 276 V
Striking Current: 0.5 mA
Striking Voltage: 266 V
The ten guide pins are split out and brought to two separate pins, with one pin for the guides on the left side of the tube and the other pin for those on the right. This makes it possible to use the EZ-10B as both a base-5 and base-10 selector.
Fiche technique • Data sheet • Datenblatt: EZ10B.pdf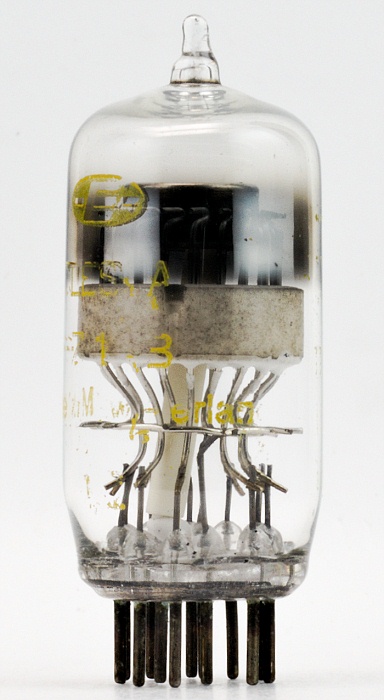 Hauteur • Height • Höhe : 53 mm • 2" 1/8
Diamètre • Diameter • Durchmesser : 20 mm • 3/4"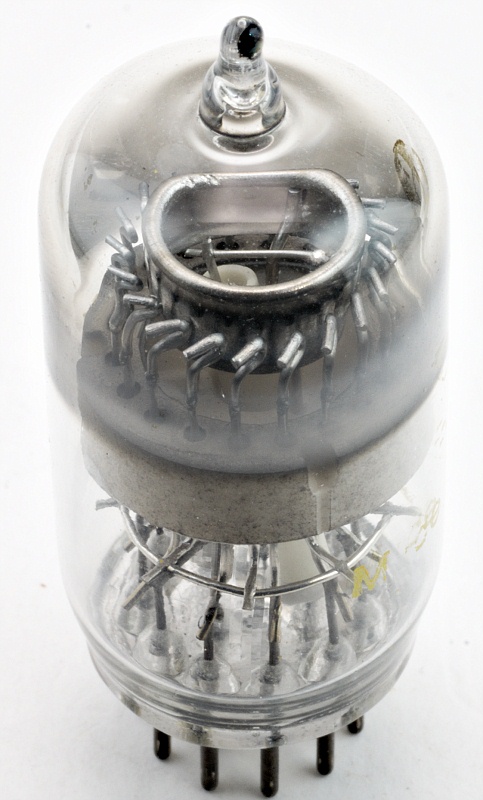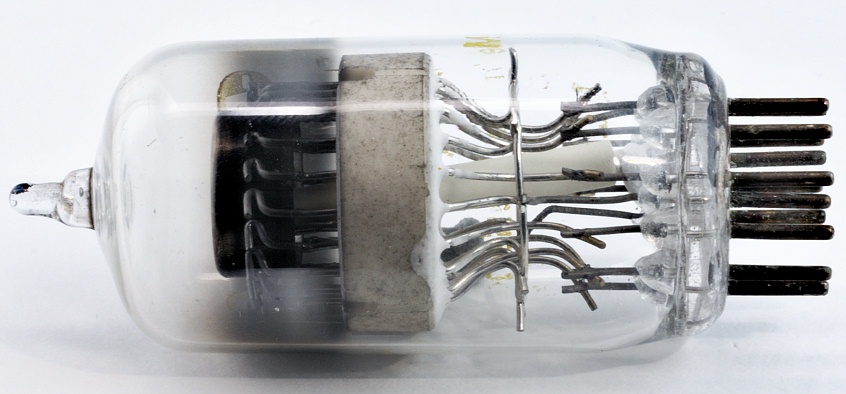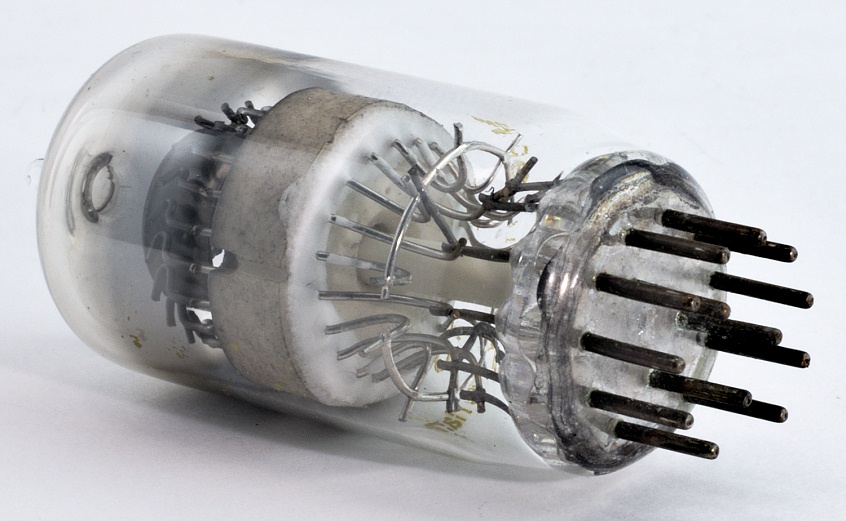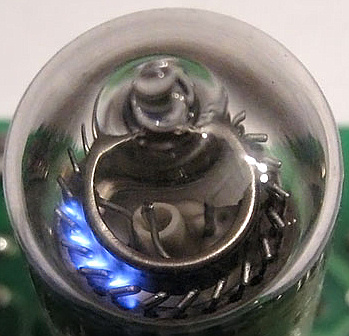 ---
Le contenu de ce site est sous copyleft

The content of this site is under copyleft

Der Inhalt dieser Website steht unter Copyleft