Telefunken XM1000 Ziffernanzeigeröhre
CRT numerals indicating tube
Afficheur numérique
Die Ziffernanzeigeröhre XM1000 arbeitet nach dem Prinzip einer Katodenstrahlröhre mit 3 kV Hochspannung.
Zwischen Telefunken, das diese Röhre von IEE in einem veränderten Äusseren nachbaute und in Ulm herstellte, entbrannte ein Rechtsstreit mit dem US-Hersteller IEE, den Telefunken verlor. Alle bereits hergestellten Röhren mussten vernichtet werden: nur einige wenige Röhren blieben erhalten.
The digital display tube XM1000 works according to the principle of a cathode ray tube with 3 kV high voltage.
They were manufactured in Ulm. Telefunken tried to sell an unlicensed copy of the NIMO display tube, but was sued by IEE in 1969 and lost, having to destroy all tubes already produced. Only a few survived, most of them not yet labeled.
Fiche technique • Data sheet • Datenblatt: XM1000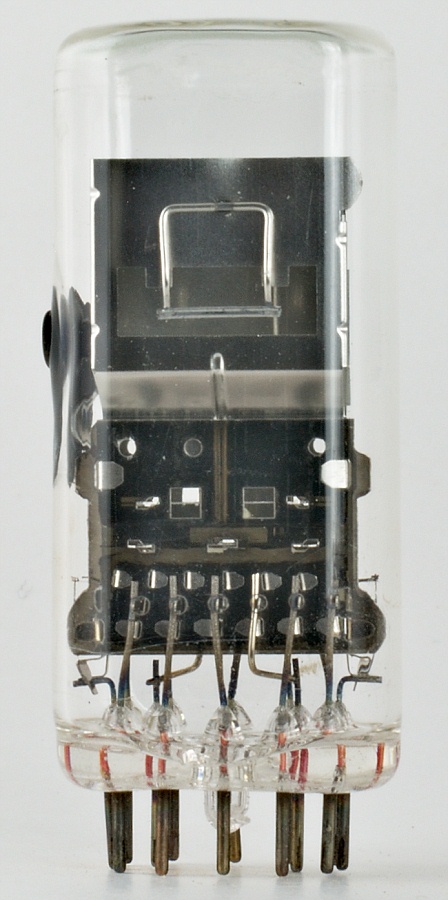 Screen • Écran • Schirm : 19 x 26 mm • 3/4" x 1"
Hauteur • Height • Höhe : 63 mm • 2" 1/2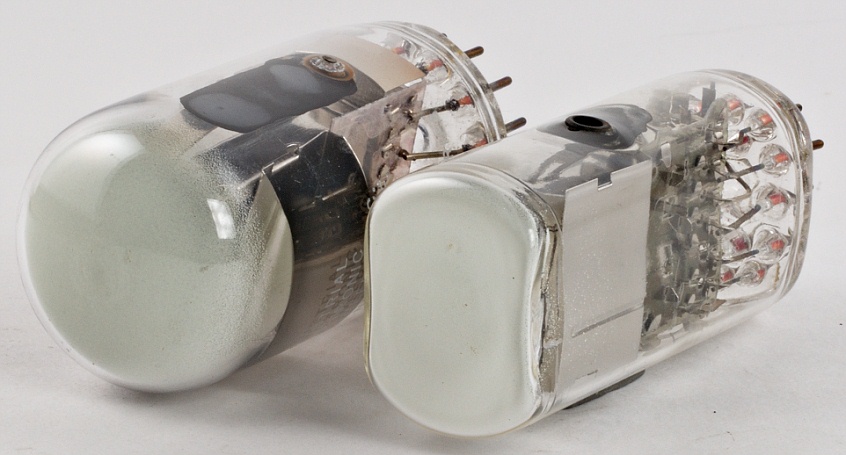 Left: IEE nimo 10 electron gun display tube • Right: the Telefunken XM1000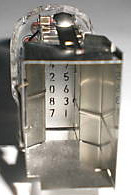 inside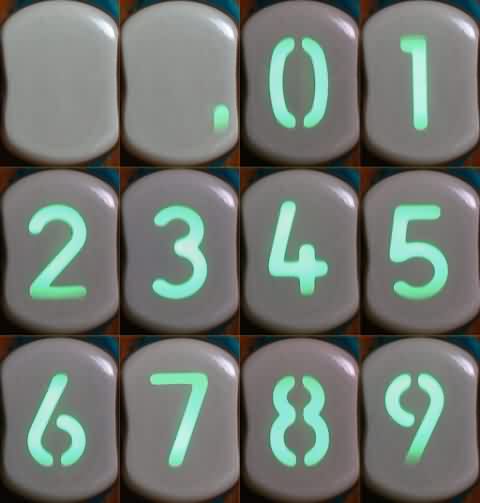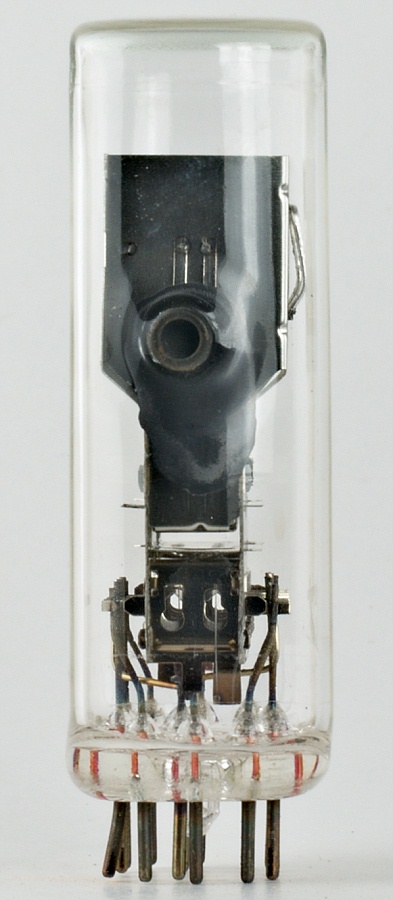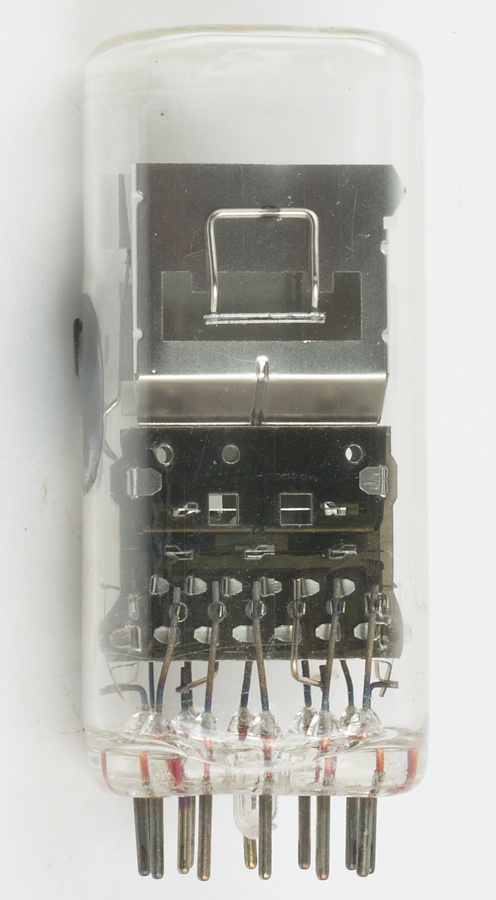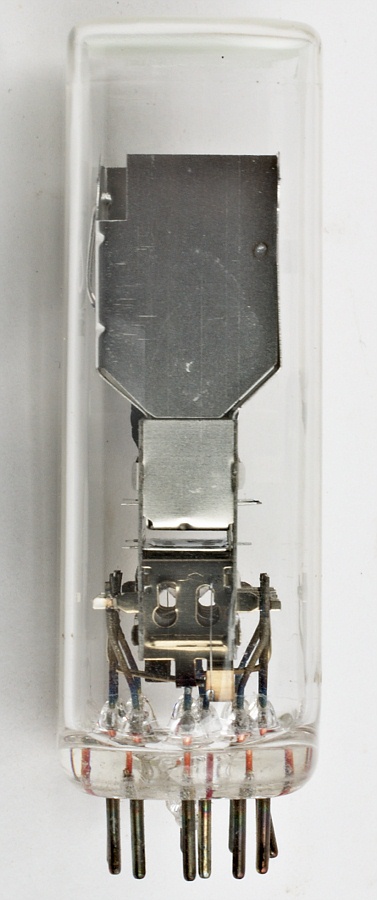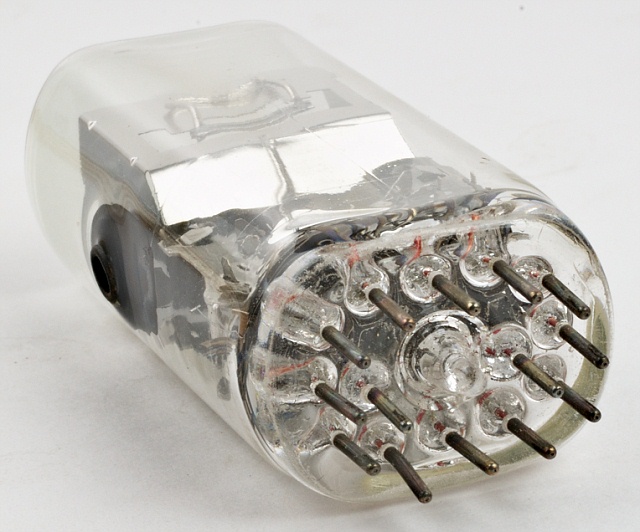 ---
Le contenu de ce site est sous copyleft

The content of this site is under copyleft

Der Inhalt dieser Website steht unter Copyleft