National Union GI-21 Inditron Neon Decimal Display Tube
Tube à affichage numérique
Ziffern-Anzeige-Röhre
The GI-21 is one of the oldest "Nixie" tubes. The digits are bent by hand, and there is no anode mesh, thus the surrounding digits have to be used as anodes respectively. Because of the lacking anode construction, these tubes did not stay on the market a very long time: the driver circuitry was much more complex than with common Nixie tubes with a separate anode.
Fiche technique • Data sheet • Datenblatt: Inditrons.pdf

Video on YouTube: A GI-21 Inditron.
See also • Voir aussi • Siehe auch : National Union GI-10 Inditron Neon Decimal Display Tube.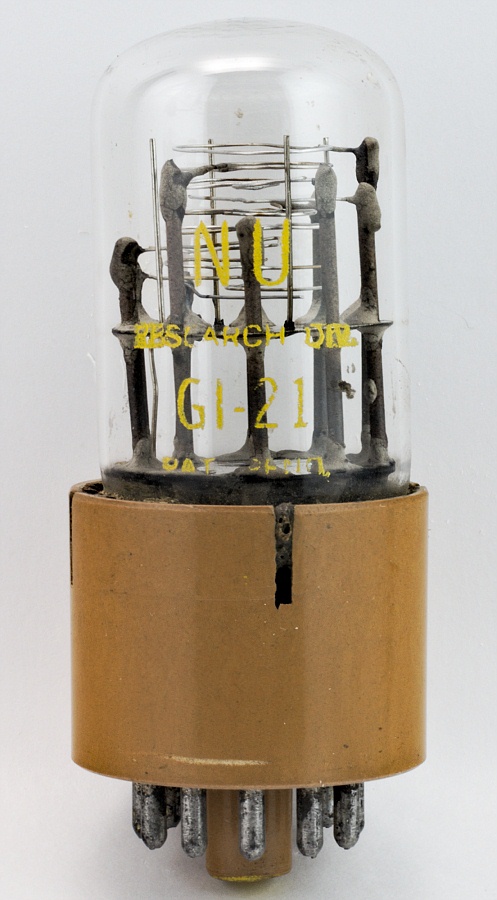 Hauteur • Height • Höhe : 78 mm • 3" 1/8
Diamètre • Diameter • Durchmesser : 29 mm • 1" 1/8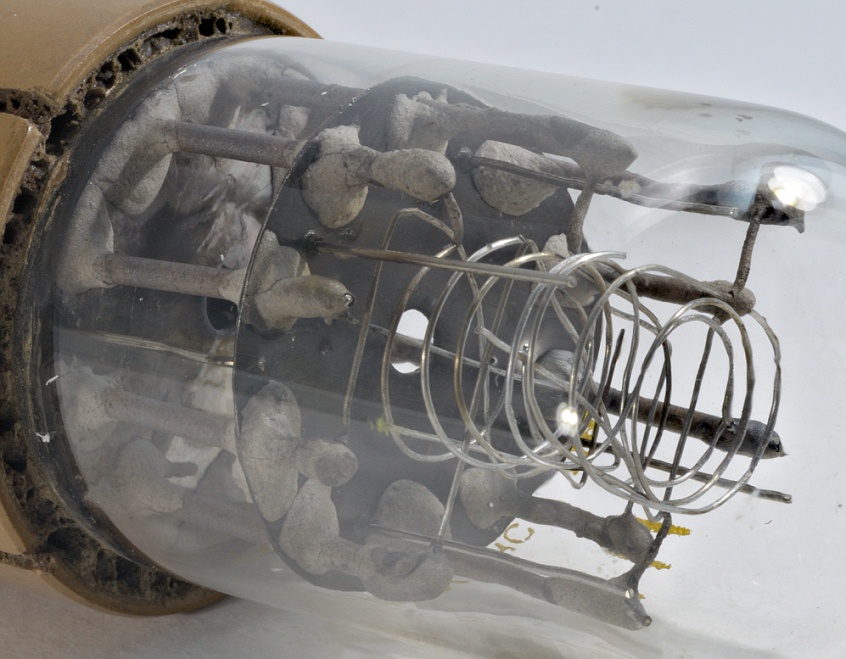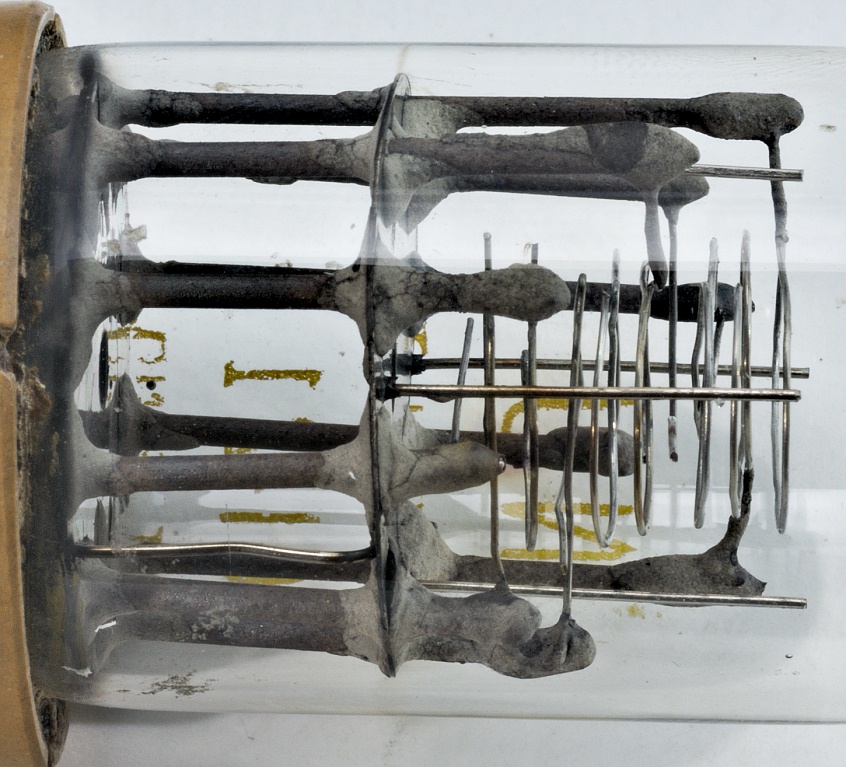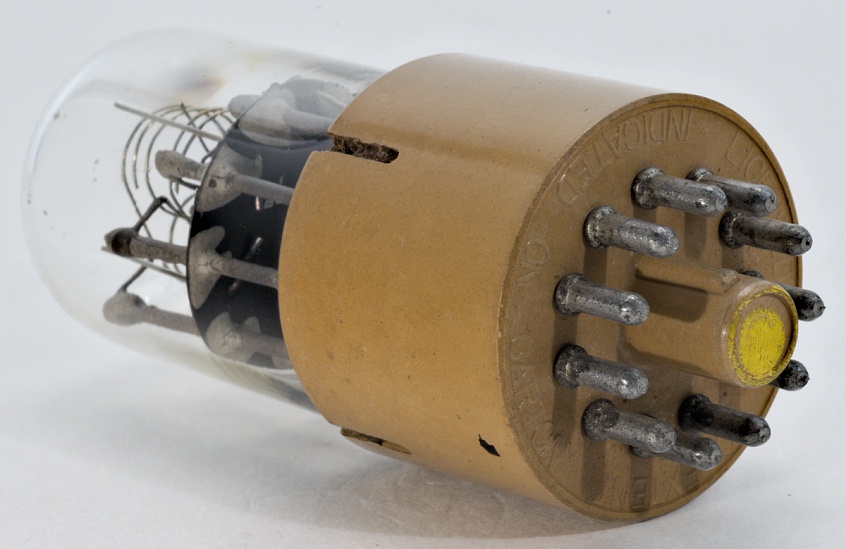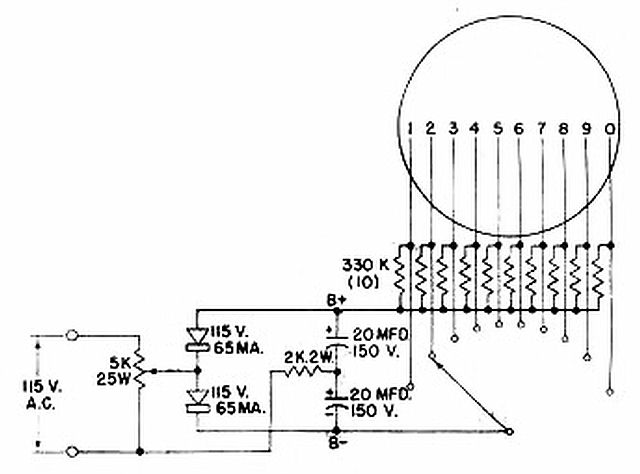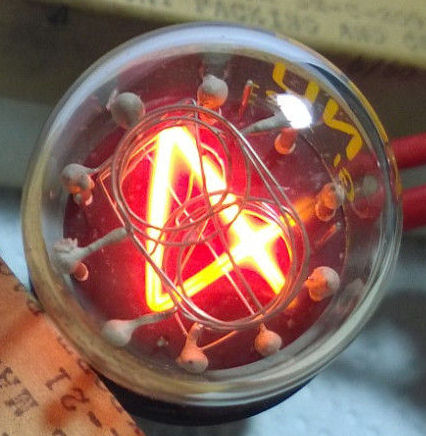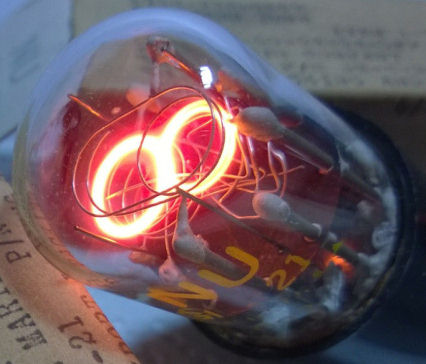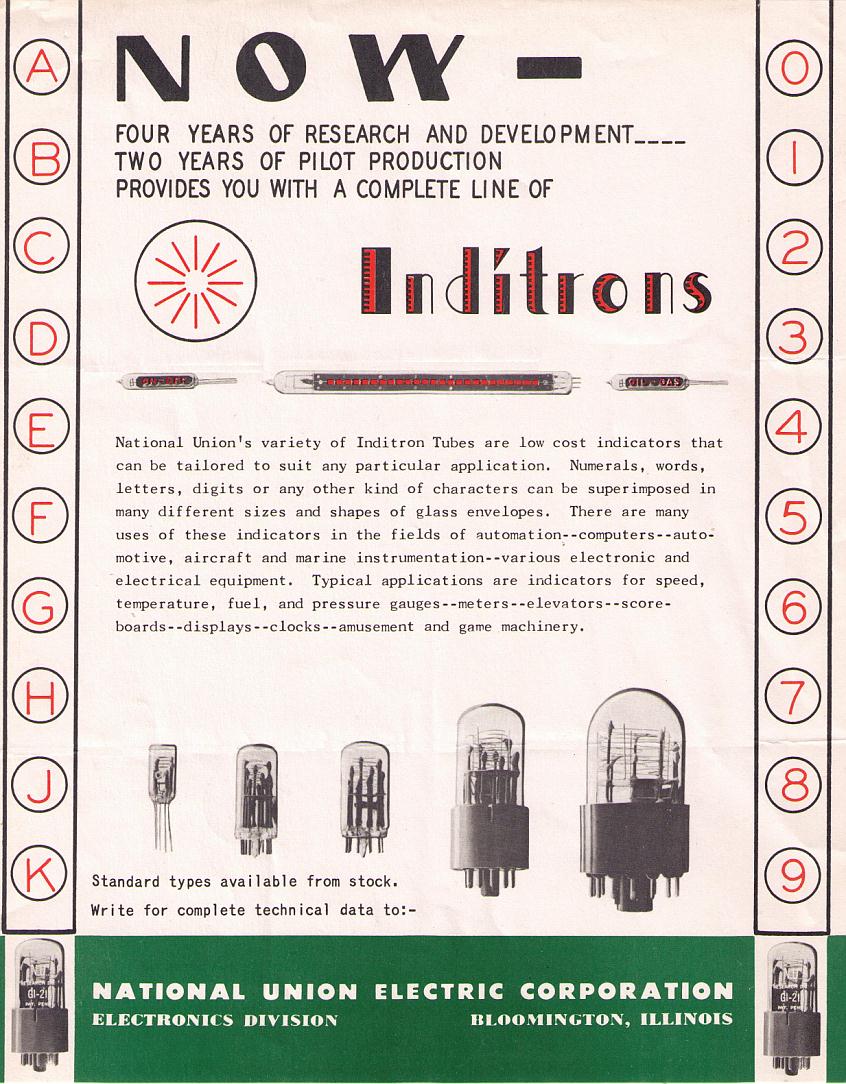 ---
Le contenu de ce site est sous copyleft

The content of this site is under copyleft

Der Inhalt dieser Website steht unter Copyleft