STC G10/241E (CVX2223) Unidirectional Decade Counter "Nomotron"
Tube compteur décimal
Dekadenzählröhre
STC = Standard Telephones and Cables, Limited
Single-ended cold-cathode unidirectional gas-filled counter and distributor tube. It has 10 cathodes which are used to indicate the number of the count, either visually at low speeds or by means of the voltage developed across the cathode load at high speeds. It is capable of counting pulses at repetition speeds from approximately 0 up to 20 kc/s.
Fiche technique • Data sheet • Datenblatt: G10-241E.pdf
Video: STC G10/241E (CVX2223) up and running!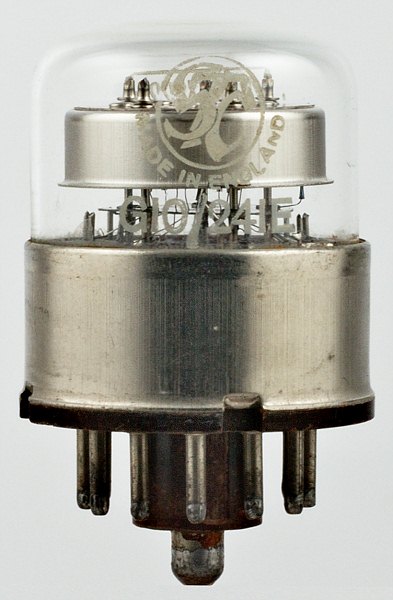 Hauteur • Height • Höhe : 69 mm • 2" 3/4
Diamètre • Diameter • Durchmesser : 40 mm • 1" 9/16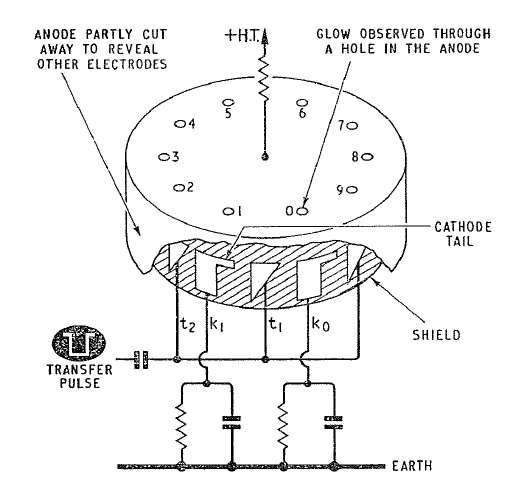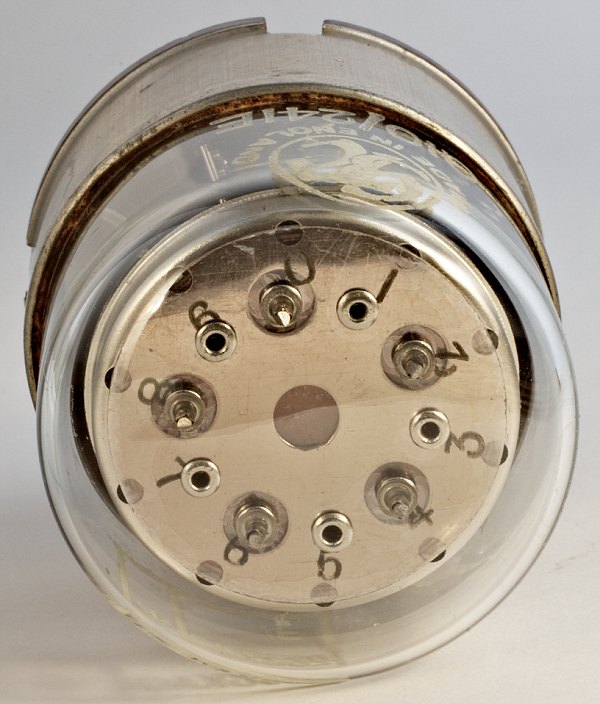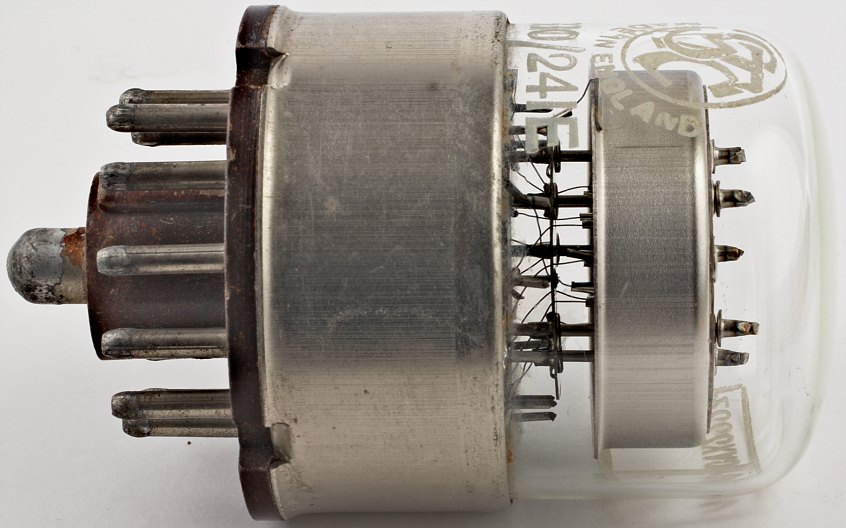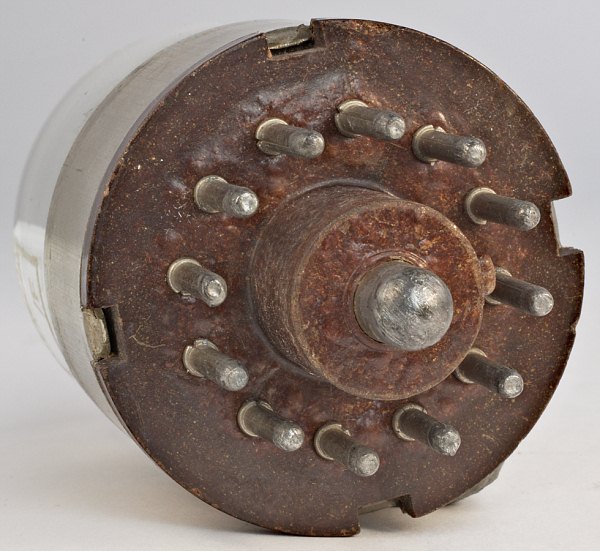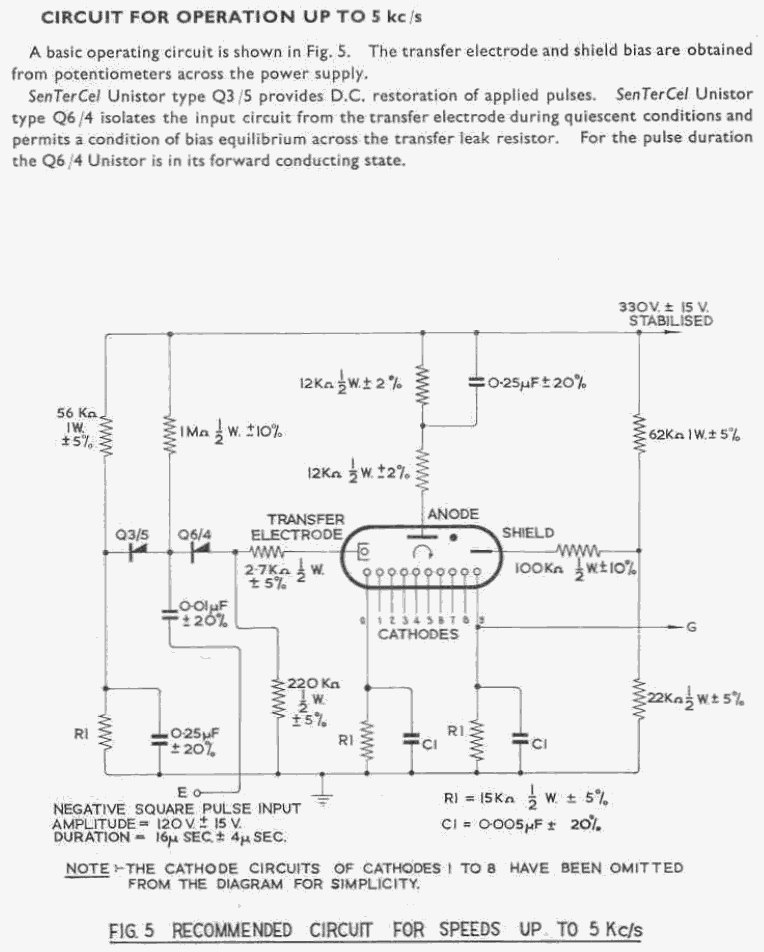 ---
Le contenu de ce site est sous copyleft

The content of this site is under copyleft

Der Inhalt dieser Website steht unter Copyleft