Alco MSM-5A 7-Segment Mosaic Indicator Incandescent Display
Afficheur numérique 7 segments à ampoules incandescentes
7-Segment Ziffernanzeige auf Basis von Glühlampen
Alco Electronic Product Inc., Lawrence, Mass., USA.
Made in Japan.
The bulbs (3 V, 50 mA) in the MSM-5A cannot be replaced, the entire display is a plug-in unit, designed to be discarded when one of its bulbs burns out.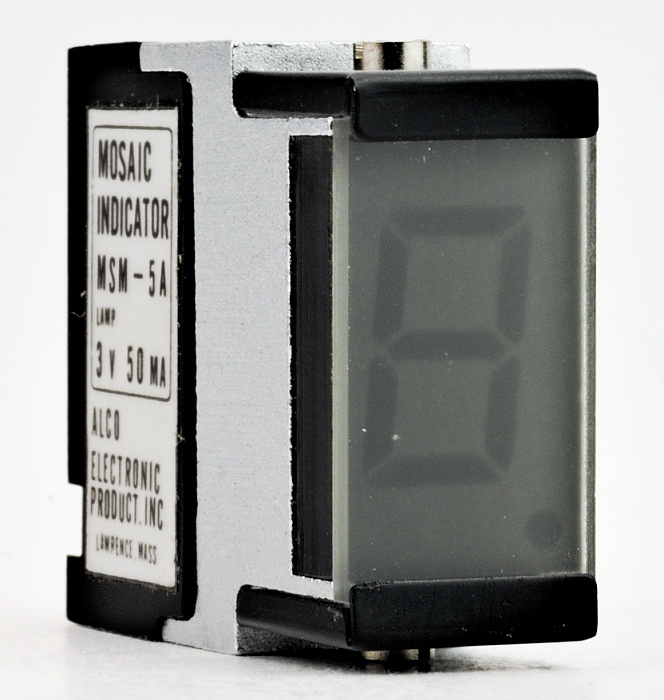 12 x 28 x 40 mm • 1/2" x 1" 1/8 x 1" 5/8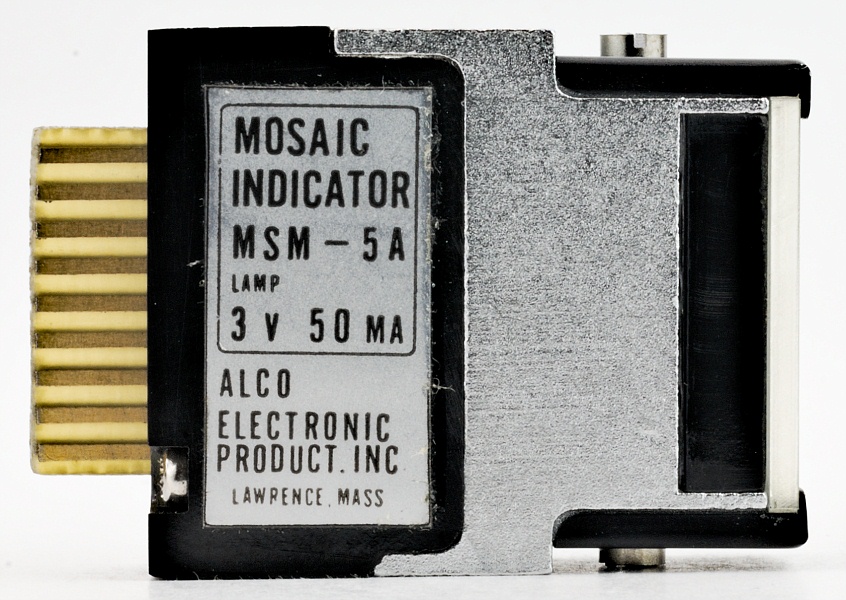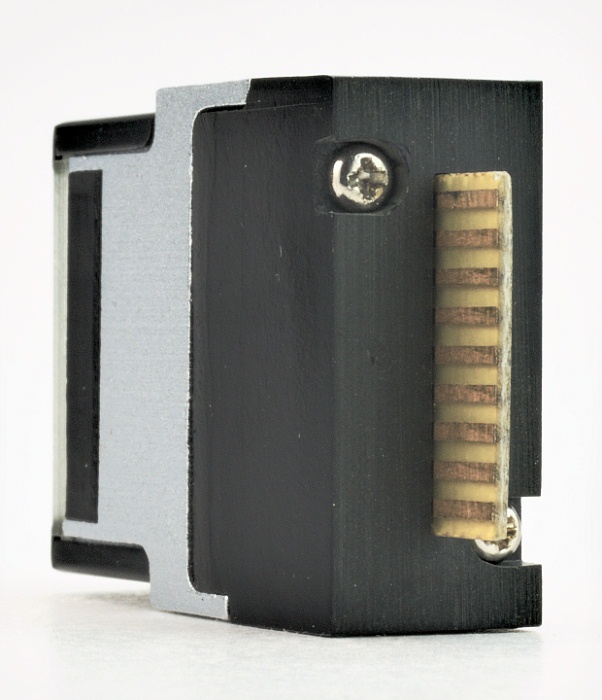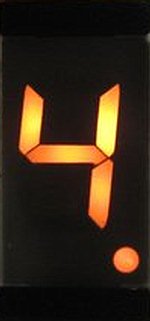 ---
Le contenu de ce site est sous copyleft

The content of this site is under copyleft

Der Inhalt dieser Website steht unter Copyleft