Многоцветный индикатор ИТМ2М
ITM2M Multicolor 4x4 Matrix Display Tube
Afficheur matriciel multicolore
Mehrfarbige Anzeigeröhre
The ITM2M tube contains an array of 16 tiny thyratrons, each painted with one of four colored phosphors (red, green, yellow, blue). Activating one of the thyratrons causes the gas within to ionize, resulting in illumination of the associated phosphor. A pixel lights up when the row and column terminals are both grounded. The rows and columns may be grounded in any combination.
The ITM2M is packaged in a tiny cubical envelope, allowing for the construction of large tiled displays. These tubes have complex power supply requirements and must be supplied with separate -300VDC, 150VDC, and 75VDC signals to function properly. However, once those needs are met, individual rows and columns are self-latching and can be controlled with a low voltage 10VDC signal due to the switching action of the internal thyratrons.
Fiche technique • Data sheet • Datenblatt: ITM2Ma.pdf & ITM2Mb.pdf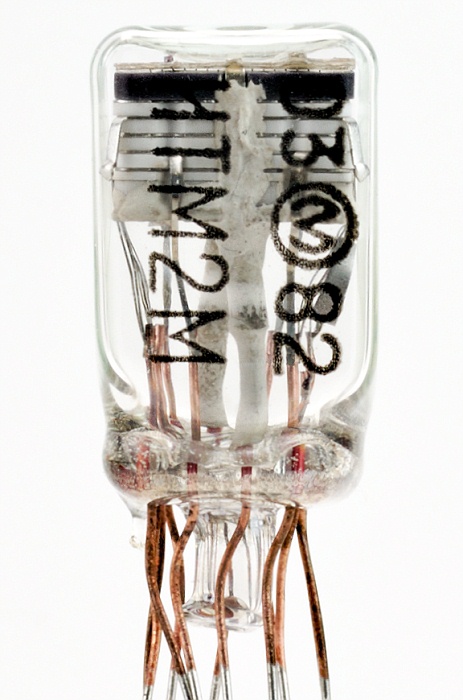 Hauteur • Height • Höhe : 27 mm • 1"
13 x 13 mm • 1/2"x 1/2"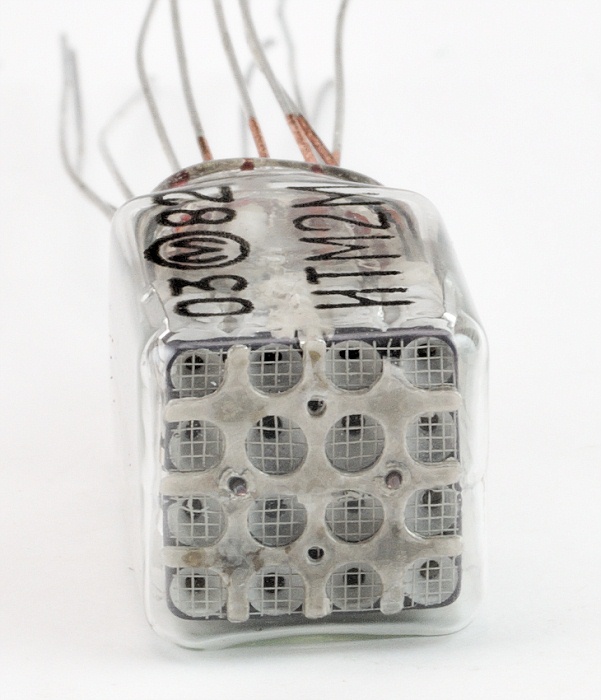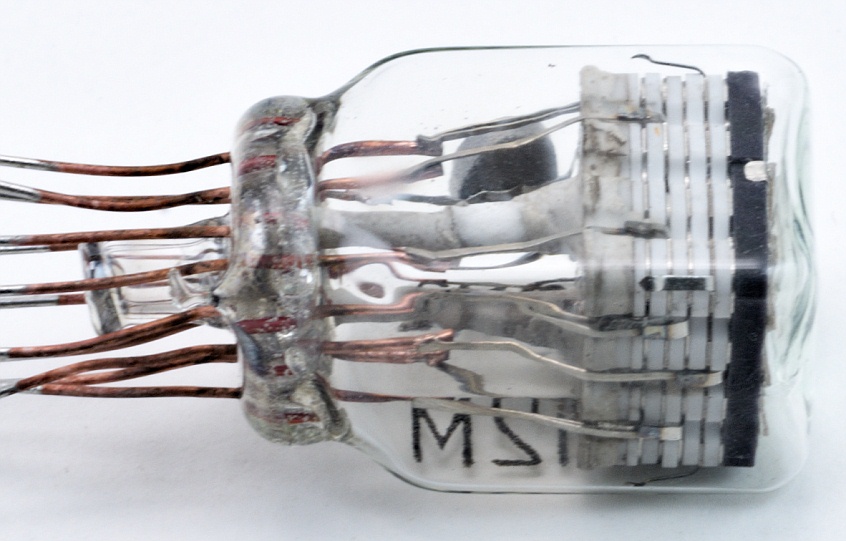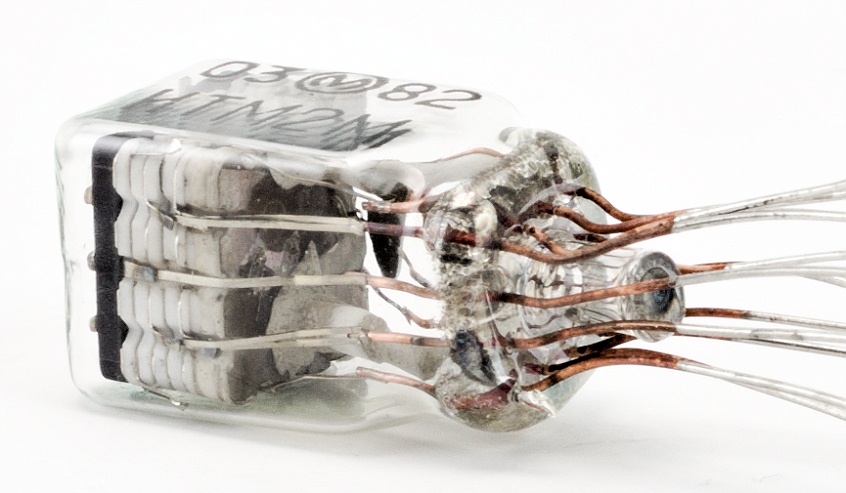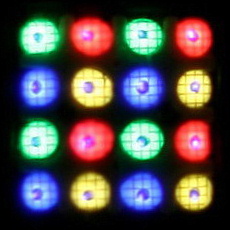 ---
Le contenu de ce site est sous copyleft

The content of this site is under copyleft

Der Inhalt dieser Website steht unter Copyleft