COUNTING INSTRUMENTS LTD. In-Line Digital Display Unit Type 600/1/307 BP 6V
Afficheur à ampoules incandescentes
Anzeige auf Basis von Glühlampen
Counting Instruments Ltd., 5. Elstree Way, Boreham Wood, Hertfordshire WD6 1 SF, England.
This rare projection display is of the same kind as the well known IEE numeric displays, but this one shows 9 slot machine/fruit machine symbols in color instead of numerals. They were probably used in Spanish arcade machines, to circumvent some regulations about wheel sizes on "one-armed bandits": the reels of a fruit machine could not be greater than 1½" in diameter.
The display is fitted with 6.3V lamps in BA9s sockets.
Since the GB patent number (862594) refers to IEE, these units were probably made in the UK on a licence granted by IEE.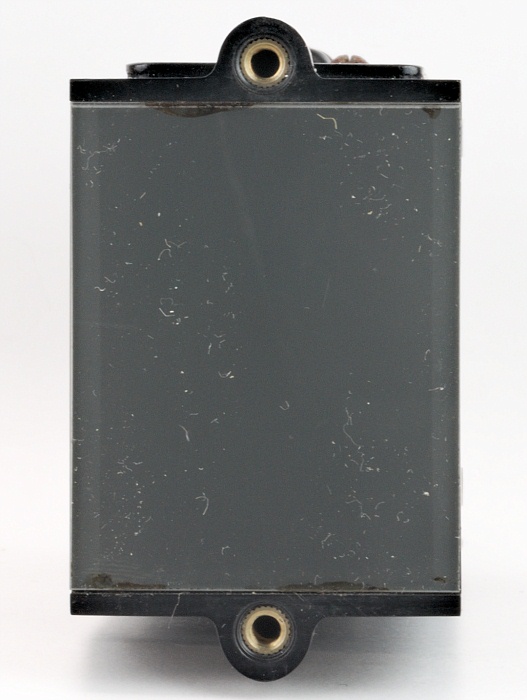 39 x 67 x 143 mm • 1" 1/2 x 2" 5/8 x 5" 5/8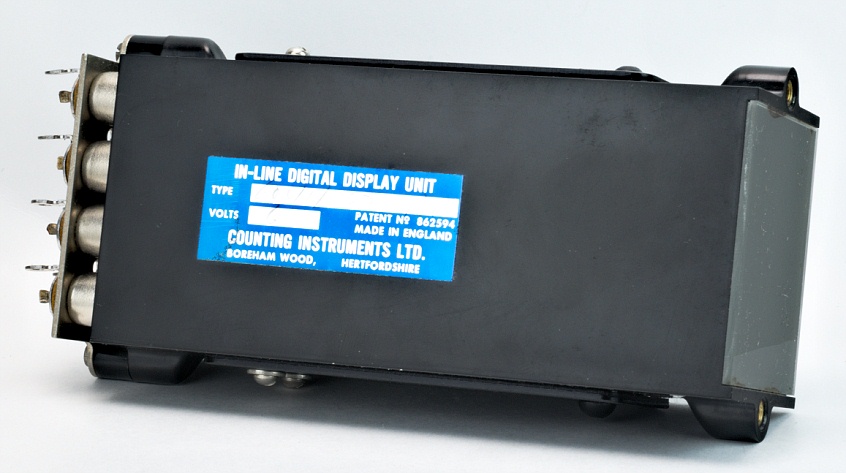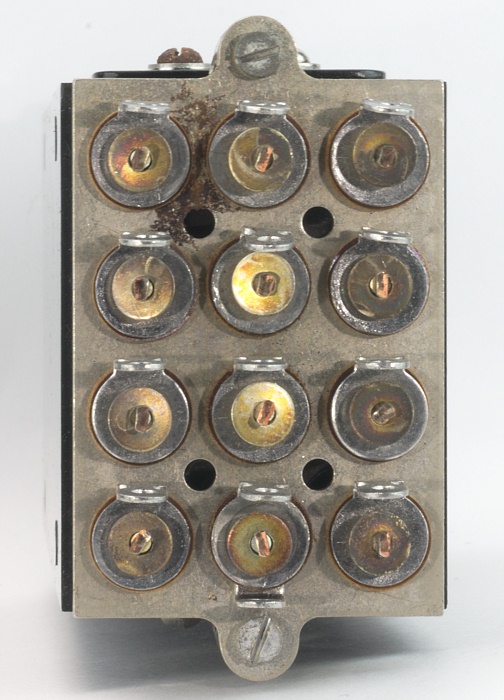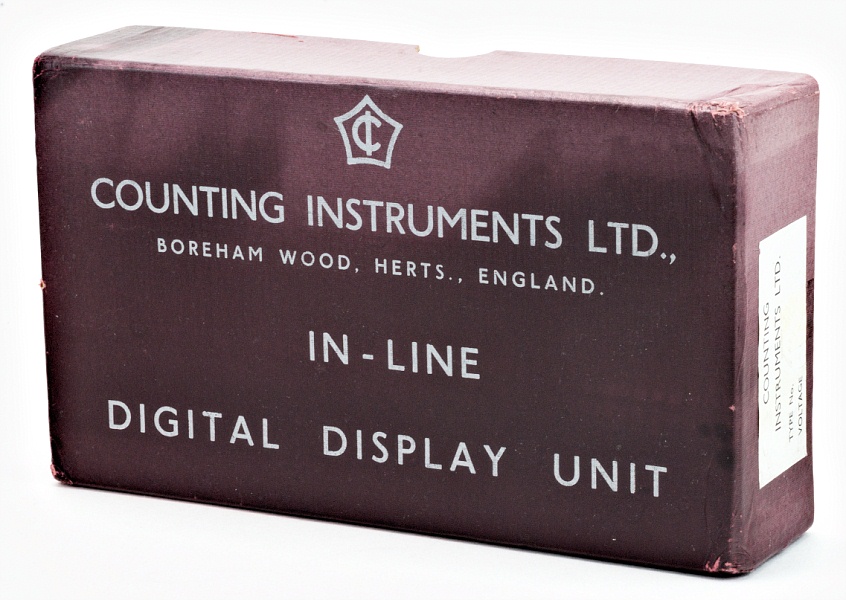 ---
Le contenu de ce site est sous copyleft

The content of this site is under copyleft

Der Inhalt dieser Website steht unter Copyleft