IEE nimo 64 6500-12-0104 64-gun CRT display tube
Tube d'affichage de caractères
Katodenstrahl-Zeichenanzeige-Röhre
Manufactured by • Fabriqué par • Hergestellt von : INDUSTRIAL ELECTRONIC ENGINEERS Inc., Van Nuys, California
Nimo was the trademark of a family of small specialized CRTs. Having little of the complexities of a standard CRT, these tubes required a relatively simple driving circuit, and as the image was projected on the glass face, it provided a much wider viewing angle than competitive types (e.g., nixie tubes).
The most interesting one was the nimo-64. It has an 8 by 8 matrix aperture with two sets of orthogonal control grids, so it can display alphanumeric plus symbols, graphic icons (airplane, flag, the IEE logo) and multiple character/line messages (stop, invalid enter...).
However, it was very expensive: the tube was sold for $29.95 in 1972, which is about $170 in today's dollars.
• Series 6500 nimo DISPLAY TUBE PRODUCT SPECIFICATION
• SPECIFICATION 117 VAC FILAMENT TRANSFORMER
• POWER SUPPLY - nimo ANODE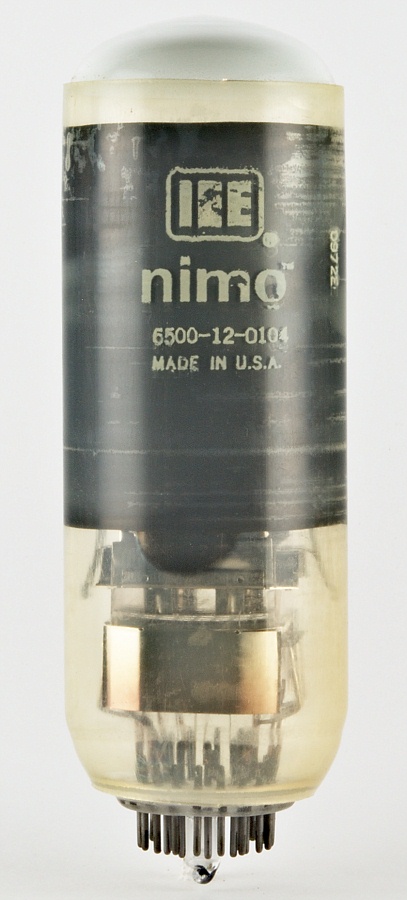 Hauteur • Height • Höhe : 119 mm • 4" 11/16
Diamètre • Diameter • Durchmesser : 39 mm • 1" 9/16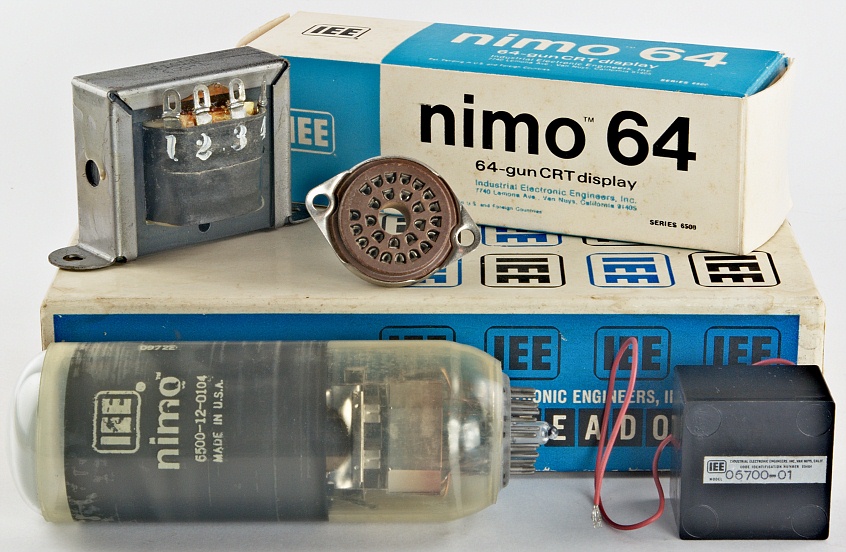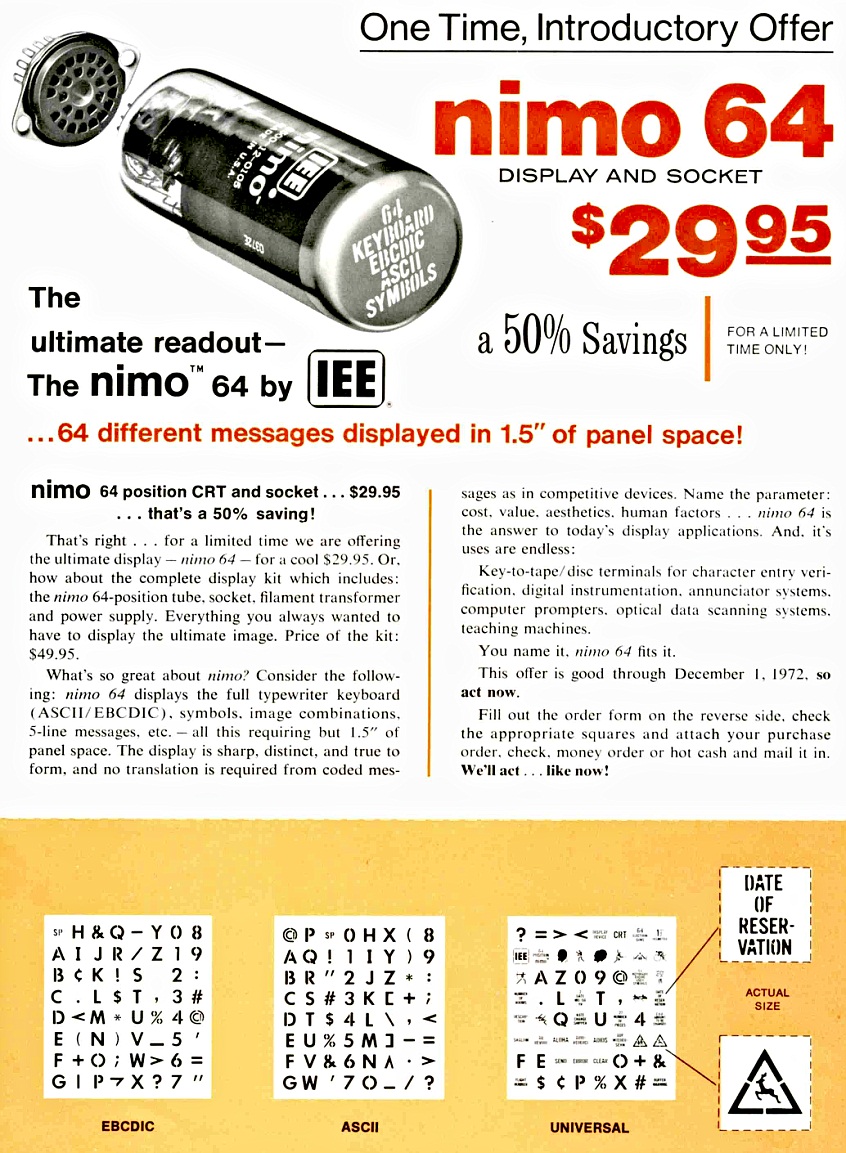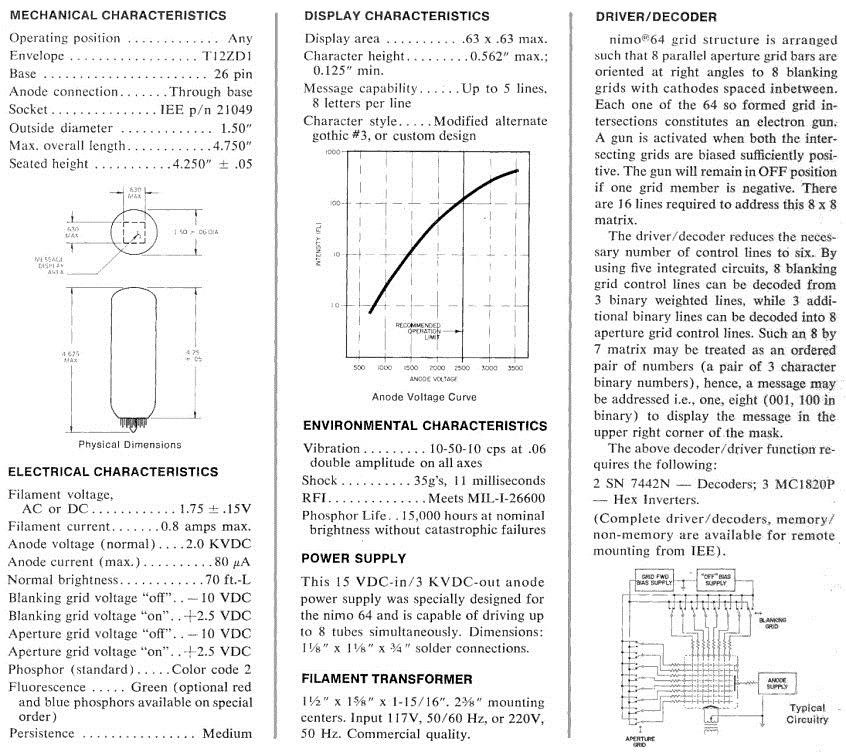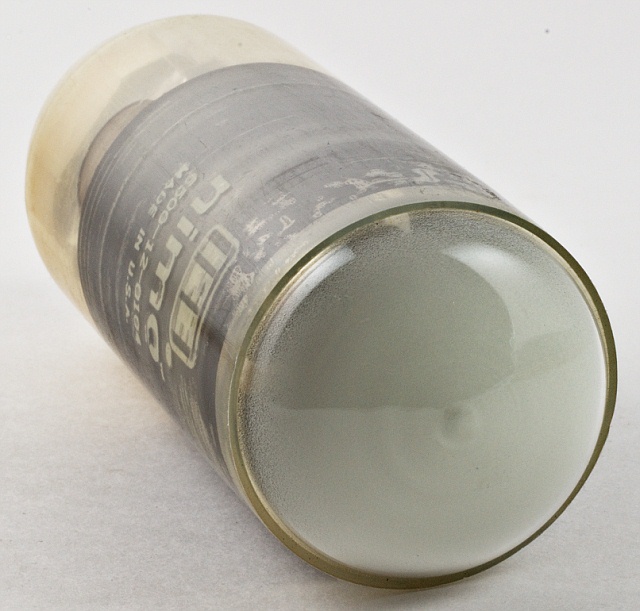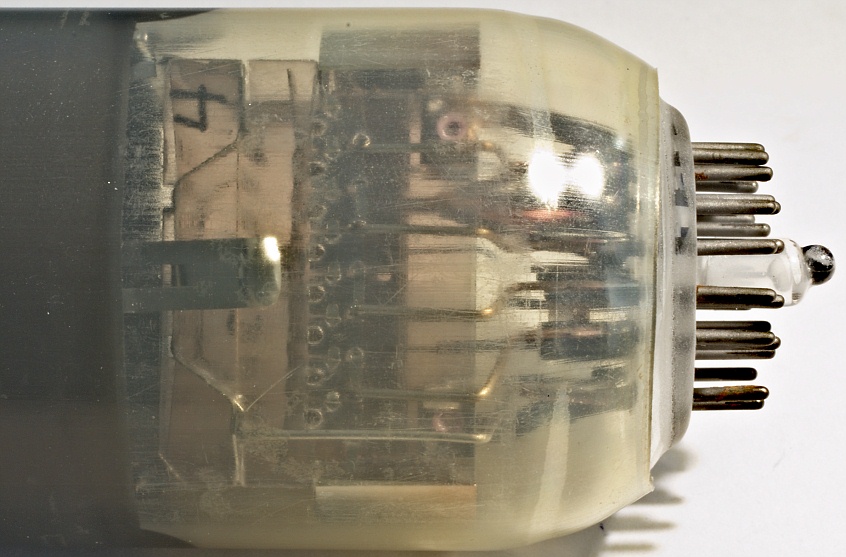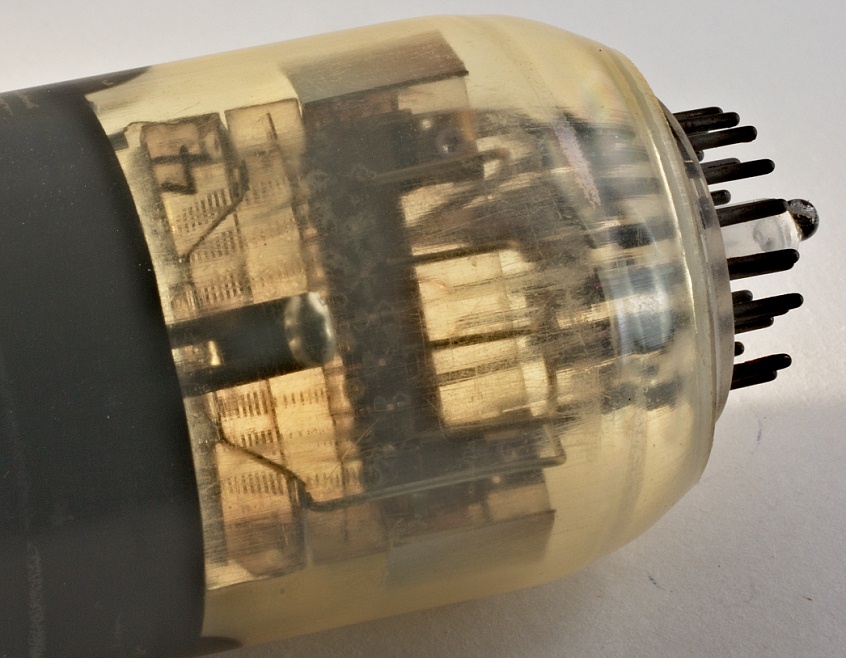 ---
Le contenu de ce site est sous copyleft

The content of this site is under copyleft

Der Inhalt dieser Website steht unter Copyleft