Mullard ZM1500/12 12-Digit 7-Segment Neon Pandicon Display
Indicateur numérique à 12 chiffres
Planar-PANDICON-12-Ziffern-Anzeigeröhre
It was used in the Rockwell Anita 1211 SL calculator.
Fiche technique • Data sheet • Datenblatt: ZM1500.pdf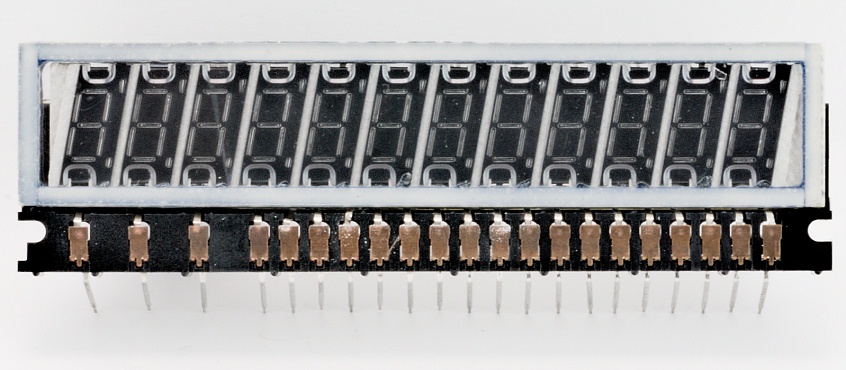 85 x 25 mm • 3"3/8 x 1"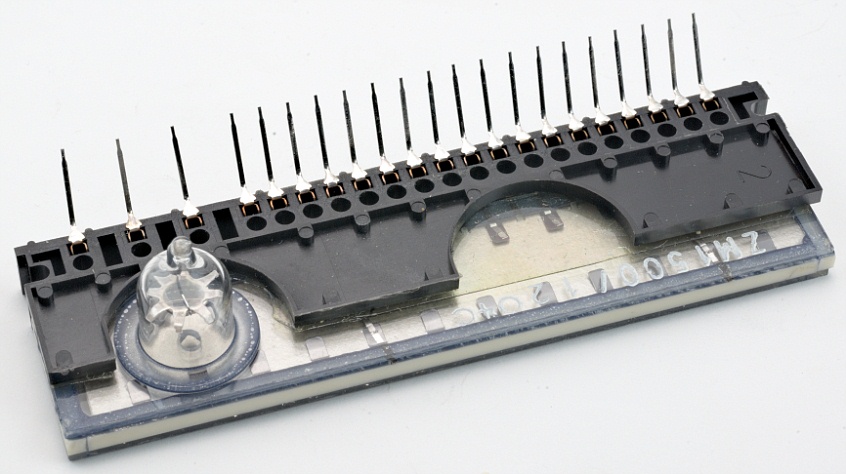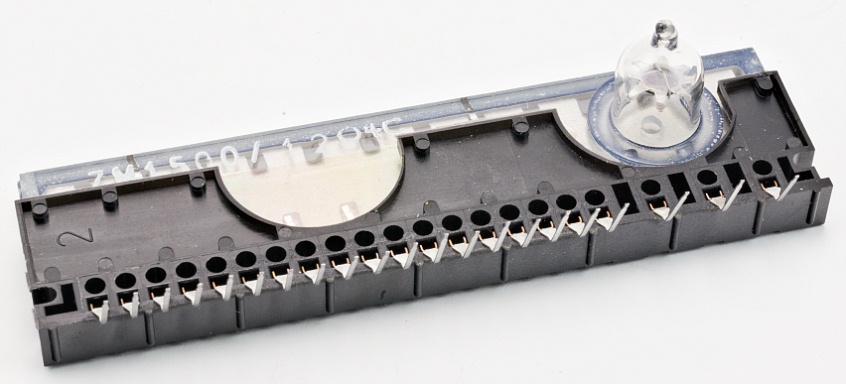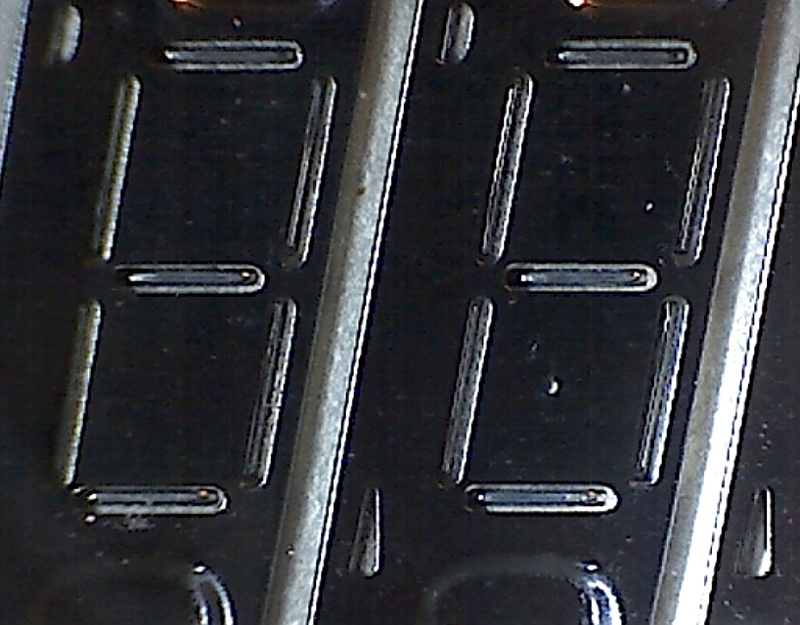 The shiny wires are actually electrodes, with the surrounding black metal being the other electrode, arranged as 7-segment displays. These operate in the same way as small neon lamps, so with an applied voltage of about 165 V, an amber-coloured discharge is generated around the energized wire electrode.
---
Le contenu de ce site est sous copyleft

The content of this site is under copyleft

Der Inhalt dieser Website steht unter Copyleft