Mullard ZM1251 7x5 Dot Matrix Tube
Afficheur matriciel
Punkt Matrix Anzeigeröhre
Manufactured in the early '70s, this miniature tube is a gas discharge device, flat pack construction, consisting of 7x5 dot matrix capable of displaying alphanumeric and symbolic characters. It gives a bright clear wide-angle display which can easily be read in unfavourable lighting conditions.
Fiche technique • Data sheet • Datenblatt: ZM1250.pdf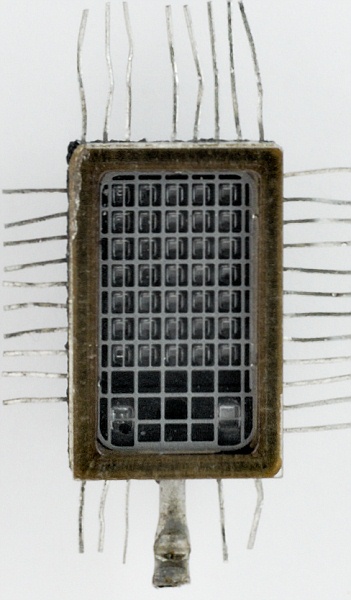 12 x 19 x 6 mm • 1/2" x 3/4" x 1/4"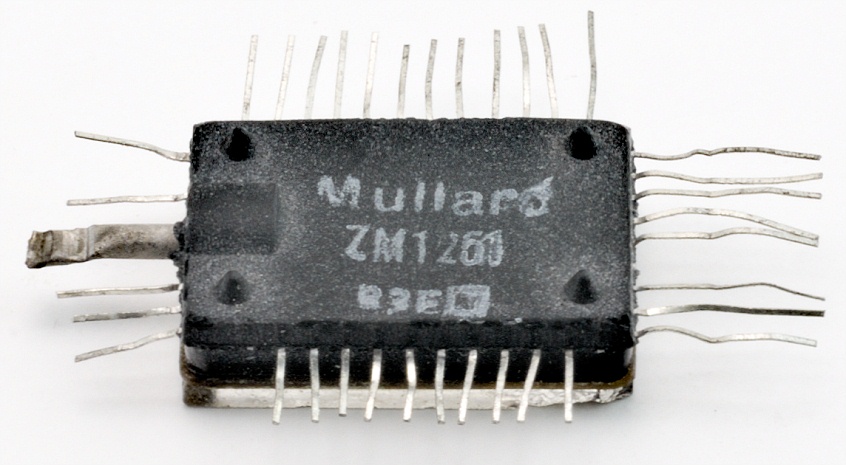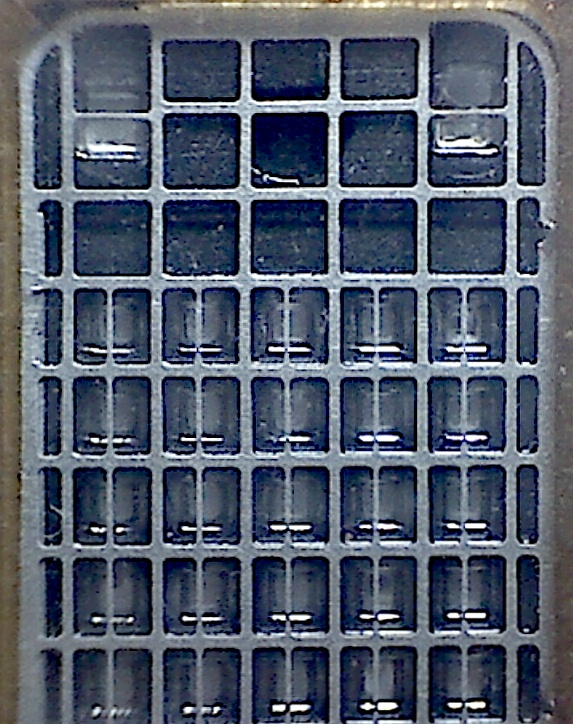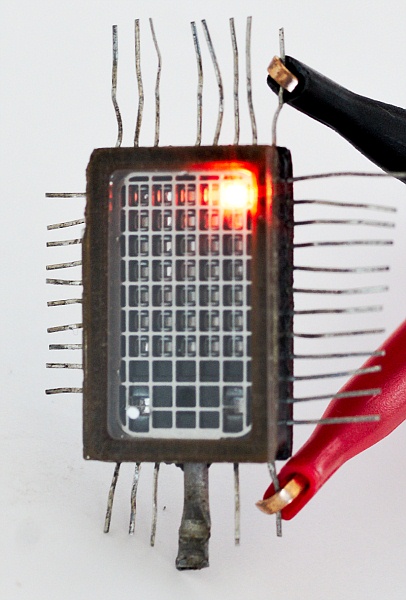 ---
Le contenu de ce site est sous copyleft

The content of this site is under copyleft

Der Inhalt dieser Website steht unter Copyleft