Полиатрон А-201
A-201 Polyatron Counting Tube
Tube compteur décimal
Dekadenzählröhre
Manufactured by • Fabriqué par • Hergestellt von :
JSC Research Institute of Gas Discharge Devices "PLASMA", Ryazan, Russian Federation.
This rare counting tube is a 10 kHz polyatron or "inverse dekatron". While traditional dekatrons have a central anode surrounded by a ring of cathodes, polyatrons have a central cathode surrounded by a ring of anodes and a screen electrode. This structure prevents cathode poisoning, but it also prevents direct viewing of the count through the top of the tube. Polyatrons can directly drive Nixie tubes.
Fiche technique • Data sheet • Datenblatt: A-201.pdf & A201.pdf
Thanks to Alexander Nazarenko for providing documentation about this tube.

Video on YouTube: Rare Soviet A-201 Dekatron Spinning.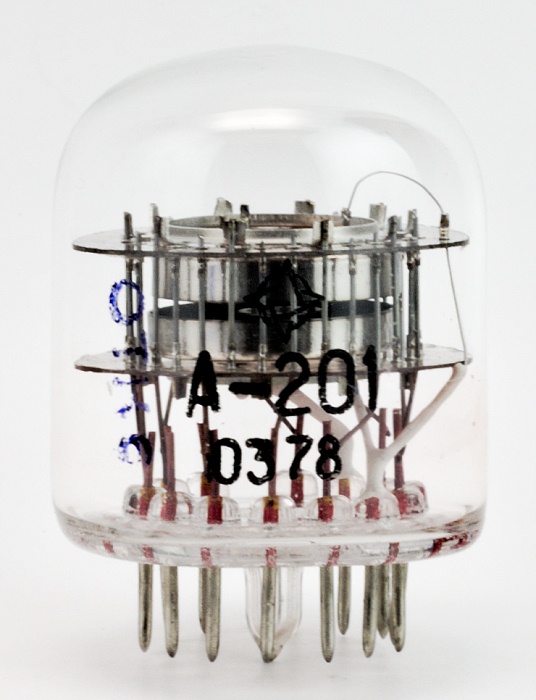 Hauteur • Height • Höhe : 41 mm • 1" 5/8
Diamètre • Diameter • Durchmesser : 29 mm • 1" 1/8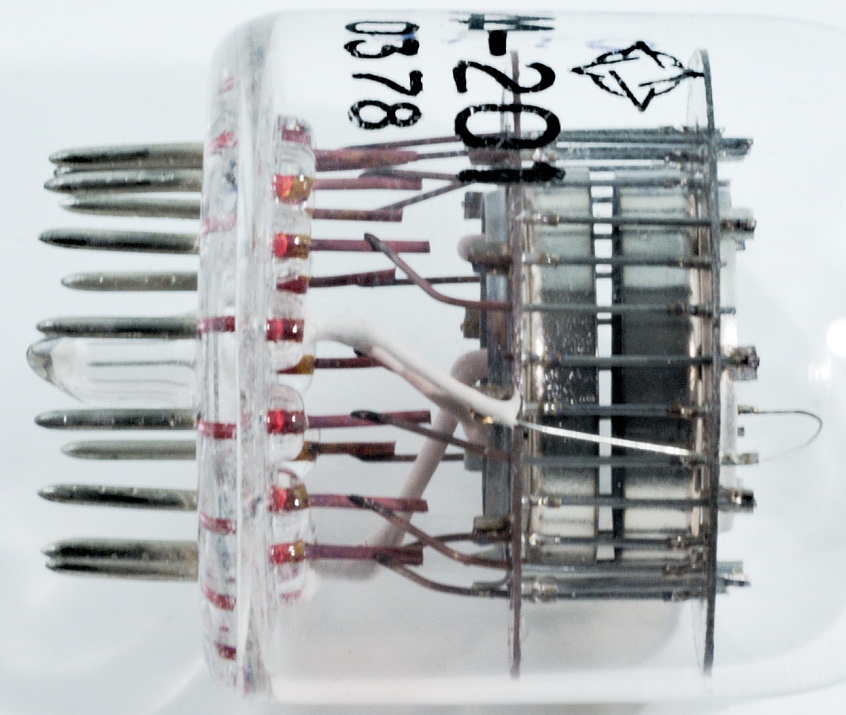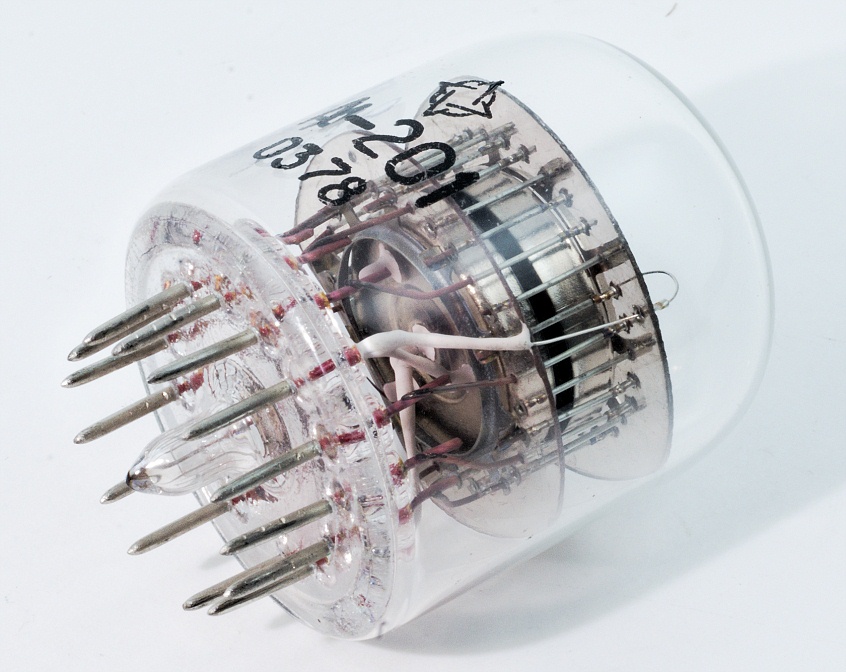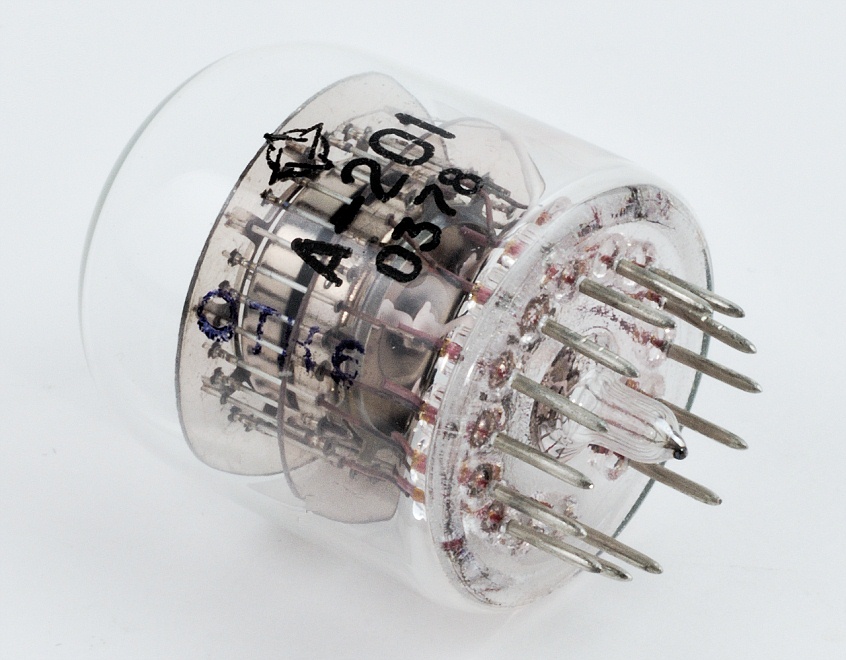 ---
Le contenu de ce site est sous copyleft

The content of this site is under copyleft

Der Inhalt dieser Website steht unter Copyleft