Hand-made Nixie Tube Z568M-like, Laboratory Sample #8 (2013)
Tube Nixie, affichage numérique (Échantillon de laboratoire)
Nixie-Röhre, Ziffern-Anzeige-Röhre (Laborprobe)
Dalibor Farny, the only current maker of Nixie tubes, has resurrected the famous and most beautiful of Nixie tubes, the Z568M.
This tube, which has only digits 0, 1, 2, 3, 4, and 5, is one of the 8 laboratory samples built in 2013 by Dalibor.
The tube is patterned on Z568M tube, it has the same inner dimensions (50mm digit height) and similar anode construction. The only (big) difference is the shape of the electrode feedthroughs. The glass pipe on the back of the tube has no function here, it is just for design purposes (glass-art contest).
The tube was first pumped to 10-4 Torr and baked for two hours at 330°C, then filled to 30 Torr with a mixture of neon and argon.
All digits have a nice and evenly shaped glow, no cathode poisoning, no spots. This tube was used for a testing of sputtering rate, and it was run for a few days on 230 V without anode resistor - on much higher current than normal (around 20 mA). There is a slight dark deposit on the anode grid and back anode plate, but no visible deposit on the glass.
Striking voltage: 160 V
Supply voltage: 180 V
Cathode current: 5 mA

Hauteur • Height • Höhe : 177 mm • 7"
Diamètre • Diameter • Durchmesser : 52 mm • 2"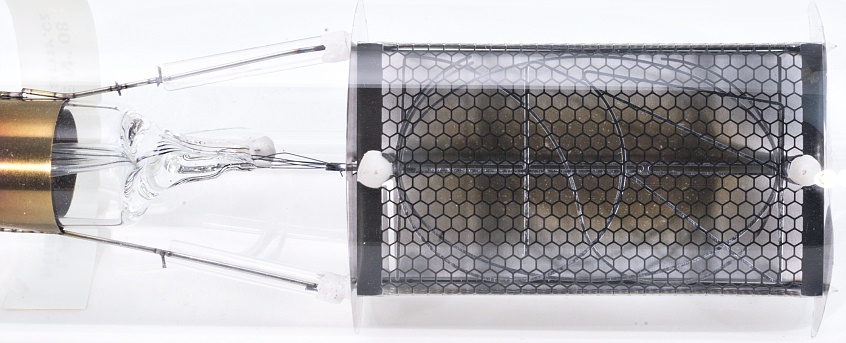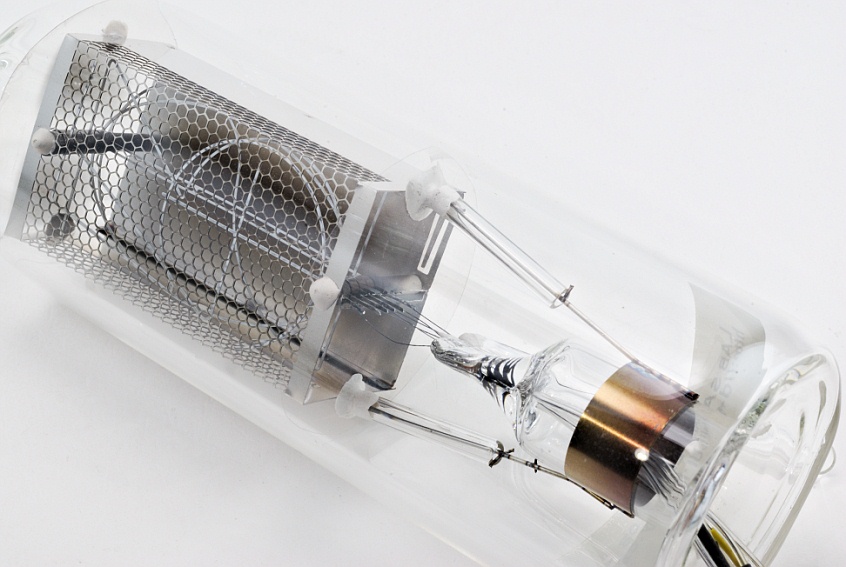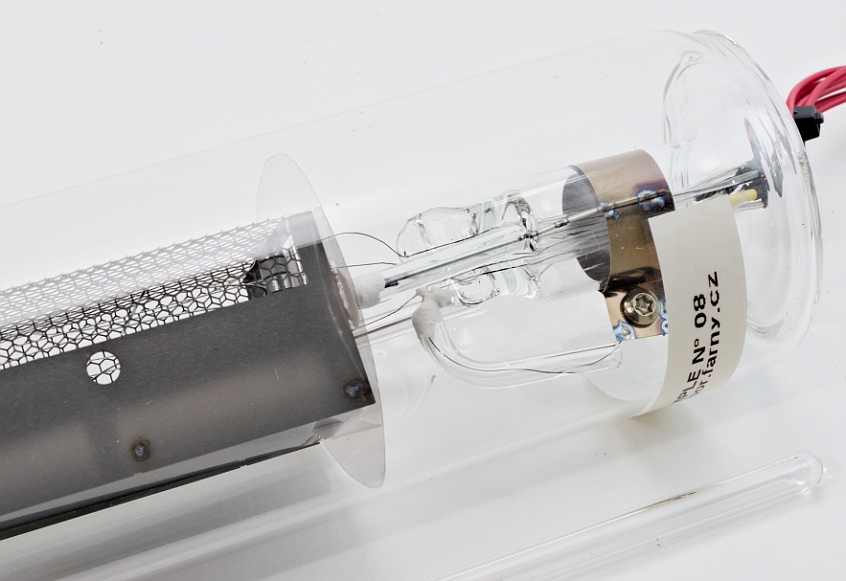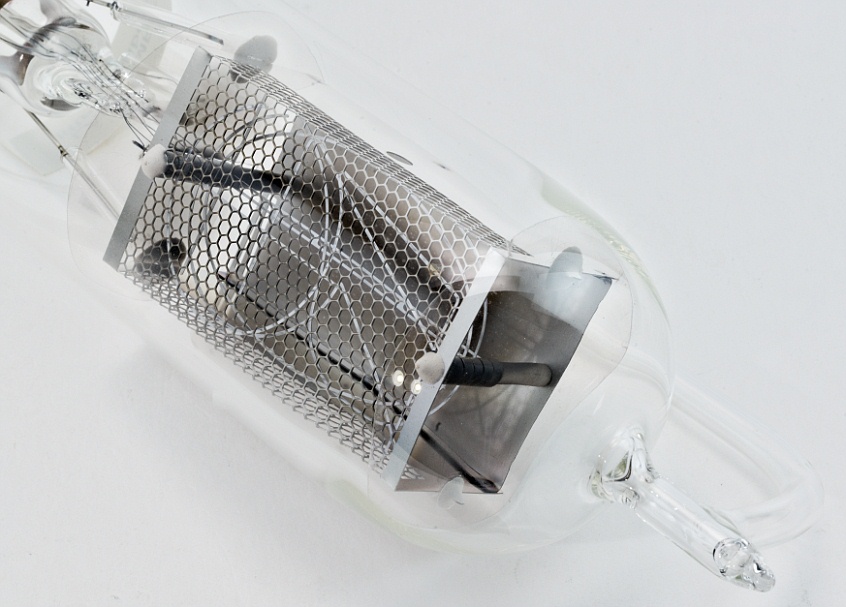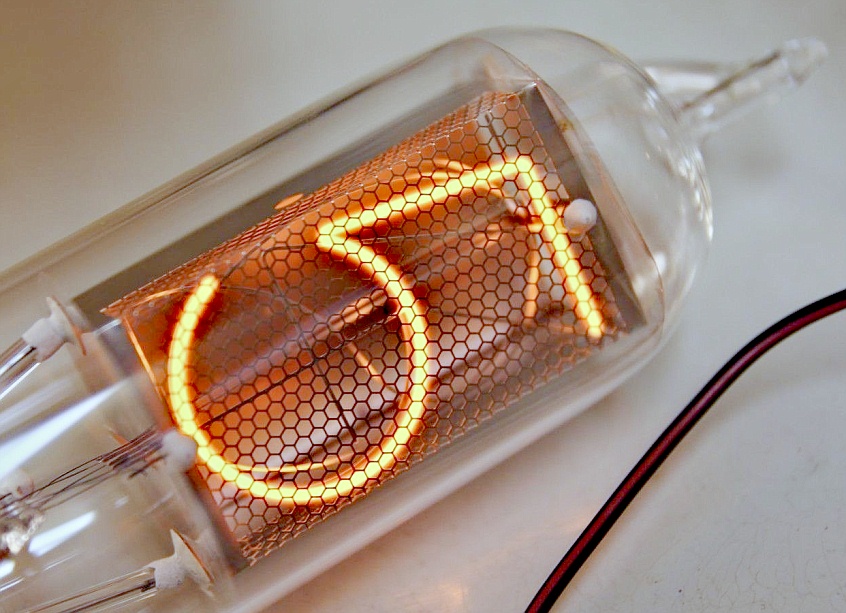 ---
Le contenu de ce site est sous copyleft

The content of this site is under copyleft

Der Inhalt dieser Website steht unter Copyleft