Газоразрядный индикатор с одной шкалой ИГТ1-203Р
IGT1-203R Linear Bar Graph Plasma Display
Écran à plasma - indicateur statique à colonne
Bargraph-Anzeige
Bar graph plasma display with 203 segments, with an offset of every fifth segment. It has 5 scan cathodes, one reset segment/cathode, one anode for linear control, and two keep-alive pins.
Made by: Rovno Plant "Gazotron", Rivne, Ukraine.
Fiche technique • Data sheet • Datenblatt: IGT1-203R_a.pdf & IGT1-203R_b.pdf

Video on YouTube: IGT1-203 single line Bar Graph VU meter Self-Scan


Click to enlarge
258 x 25 mm • 10" 1/8 x 1"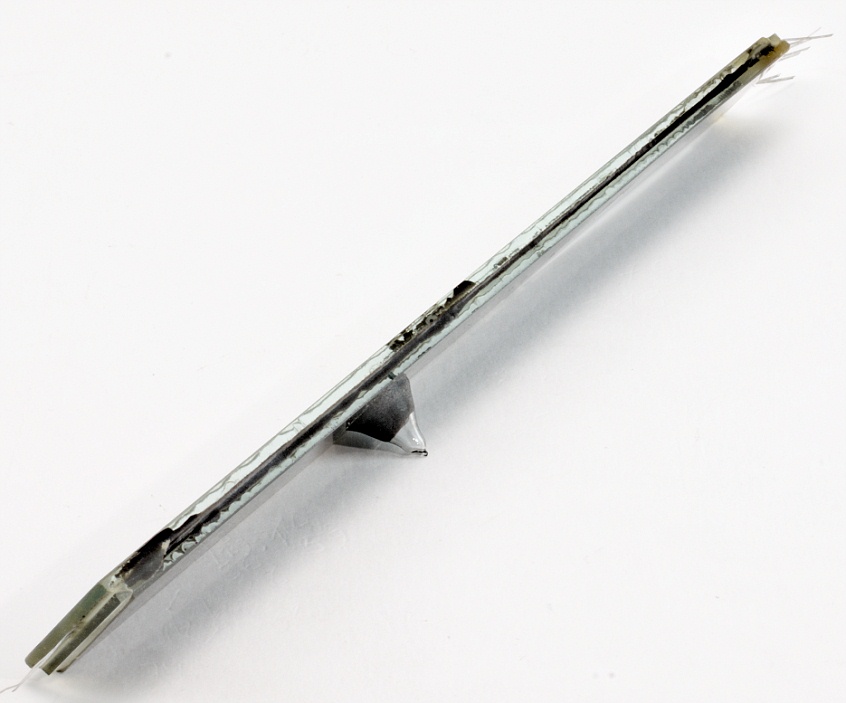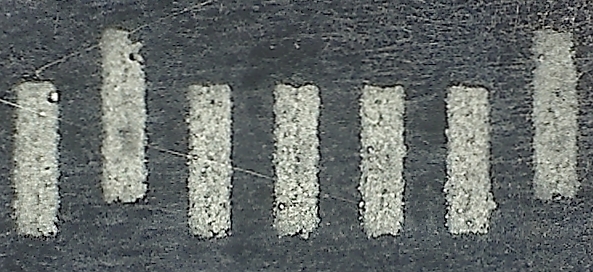 ---
Le contenu de ce site est sous copyleft

The content of this site is under copyleft

Der Inhalt dieser Website steht unter Copyleft