Burroughs B-5560 Inverted Nixie Numerical Indicator Tube
Tube Nixie, affichage numérique
Nixie-Röhre, Ziffern-Anzeige-Röhre
This tube, announced by Burroughs in 1967, featured the largest possible character height (0.52") in the tube bulb diameter (0.6"). This feature permits the equipment manufacturer to produce a physically smaller display while maintaining high readability. Compared to the most popular nixie tube (standard rectangular), the B-5560 only has a 15% smaller character height, but a 24% smaller tube width.
This tube was primarily used in Hewlett Packard test equipment, for example HP Counters 5216A and 5321B. The HP part number was 1970-0025.
Equivalent: National NL-918.
Decimal point: none
Base: SK-116
Starting voltage: 170 V
Maintaining voltage: 138 V
Current per segment: 1.5 - 2 mA
Recommended resistor: 16 kΩ at 170 V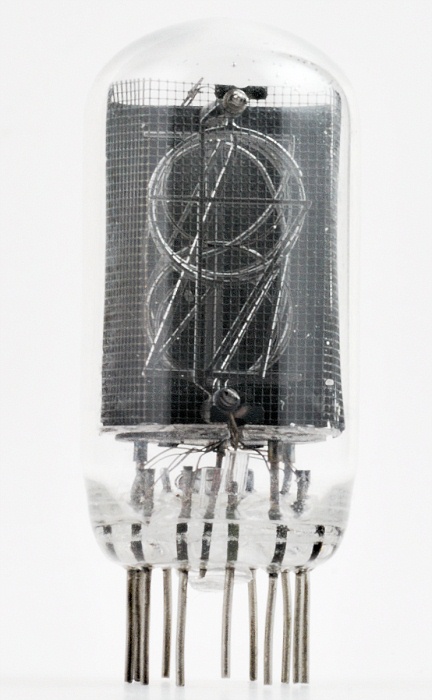 Hauteur • Height • Höhe : 36 mm • 1" 3/8
Diamètre • Diameter • Durchmesser : 15 mm • 9/16"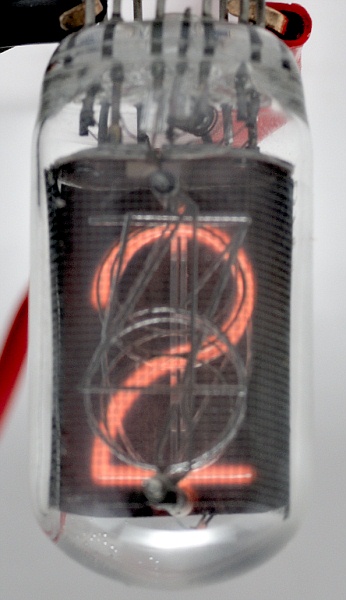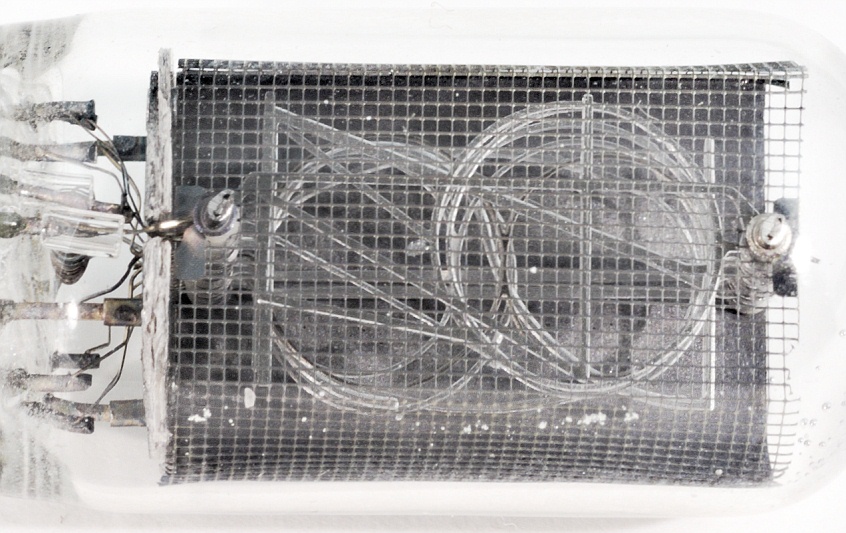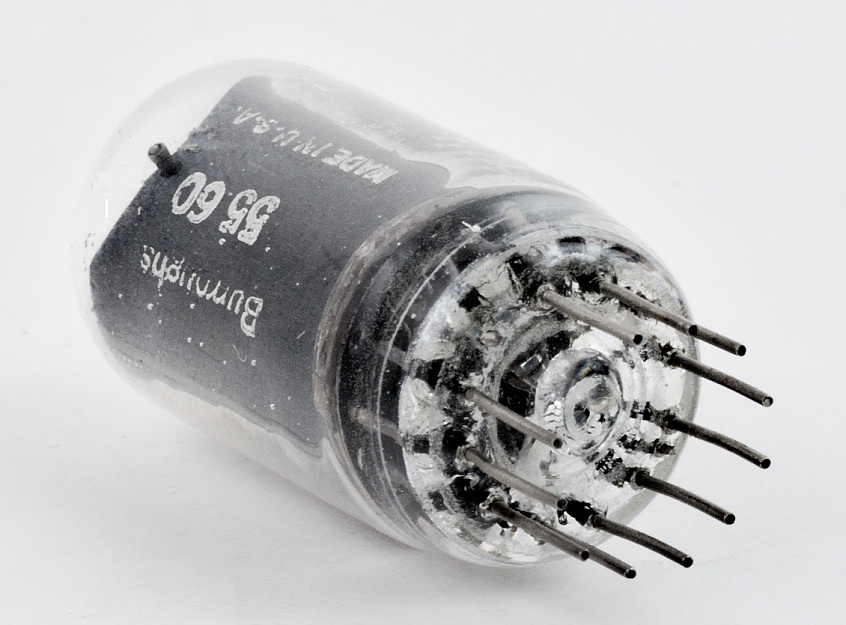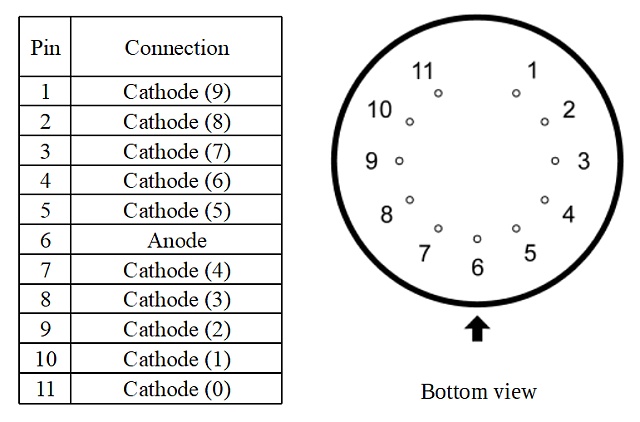 ---
Le contenu de ce site est sous copyleft

The content of this site is under copyleft

Der Inhalt dieser Website steht unter Copyleft