Газоразрядного дисплея "Электроника МС6205"
"Elektronika MS6205" Plasma Panel Display Module
100 x 100 Matrix display module with drive electronics
Module d'affichage matriciel avec électronique de pilotage
Matrixanzeigemodul mit Antriebselektronik
The MS6205 display unit is based on the matrix plasma display GIP-10000 (ГИР-10000) or IGPP-100/100 (ИГПП-100/100). It was used in computer numerical control (CNC) machines MAYAK-221, MAYAK-223, 2M43, KM43, 2S85, KM85, programmable logic controllers LOMICONT L-110, L-112, L-120, L-122, banknote counters BANKNOTA-1, and also used in the extremely rare "Cursor" PC.
10 lines, 16 characters per line, each character is 5x7 pixels.
Fiche technique • Data sheet • Datenblatt: MS6205.pdf & MS6205_Connector.pdf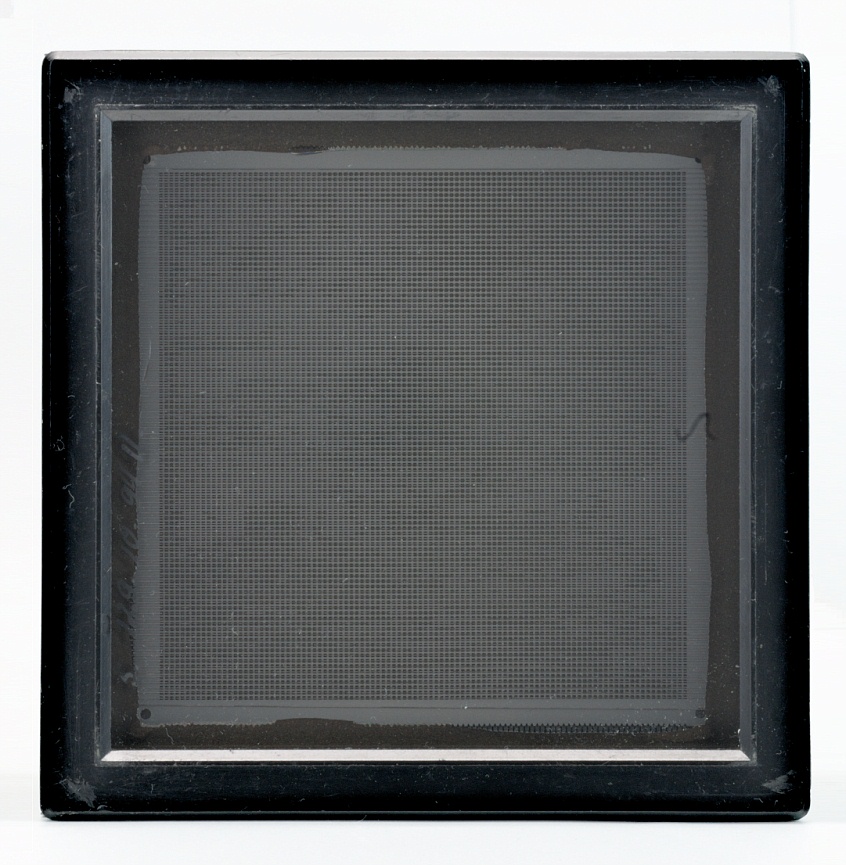 145 x 145 x 92 mm • 5" 3/4 x 5" 3/4 x 3" 5/8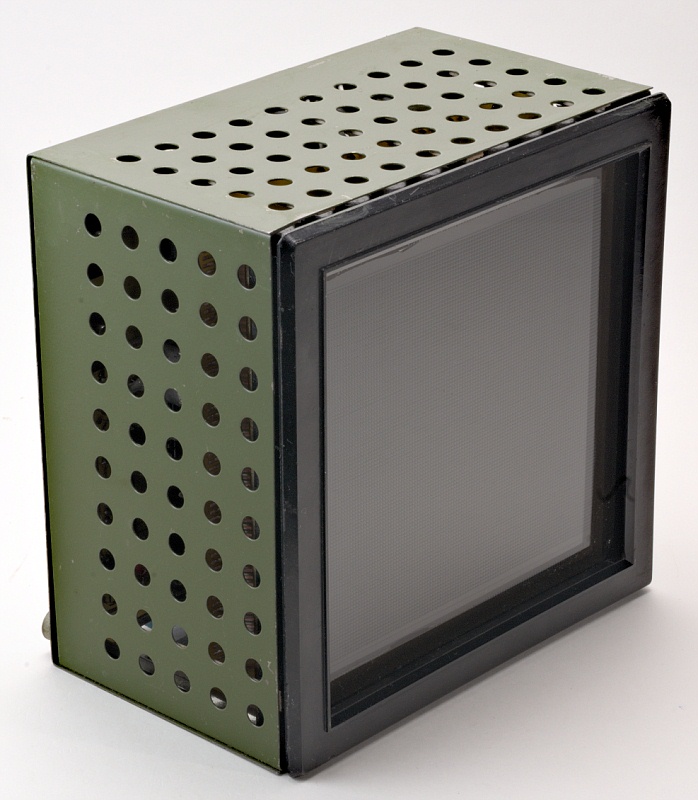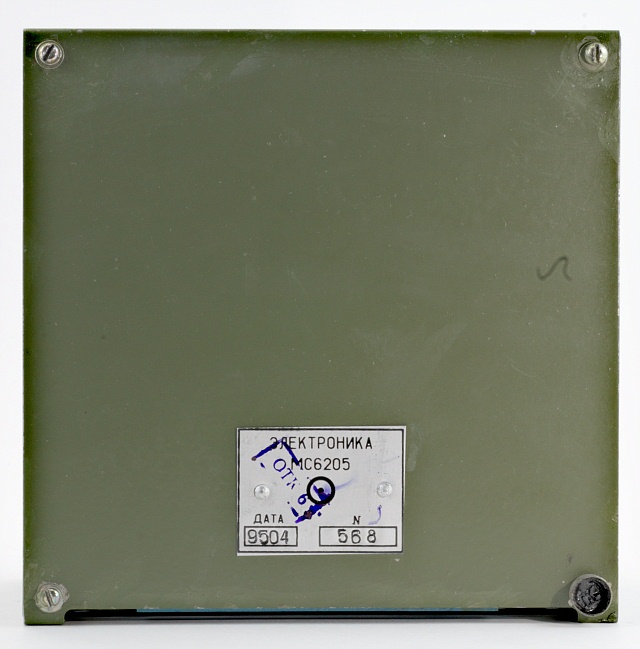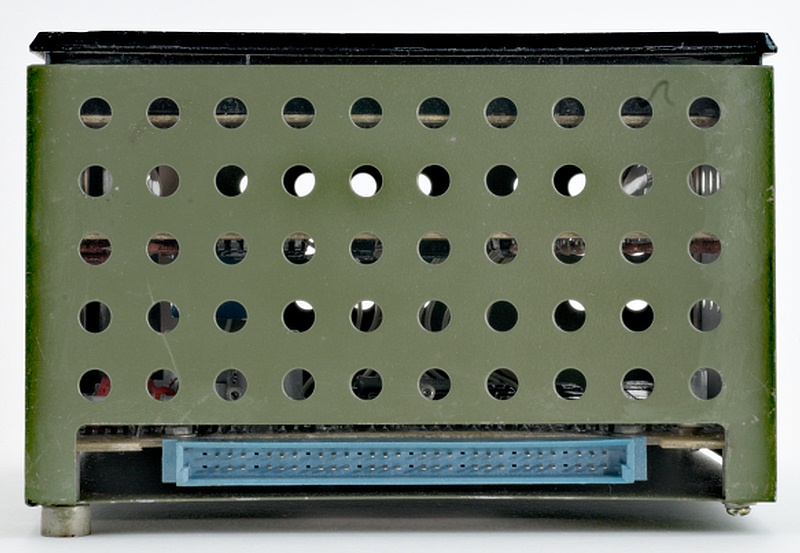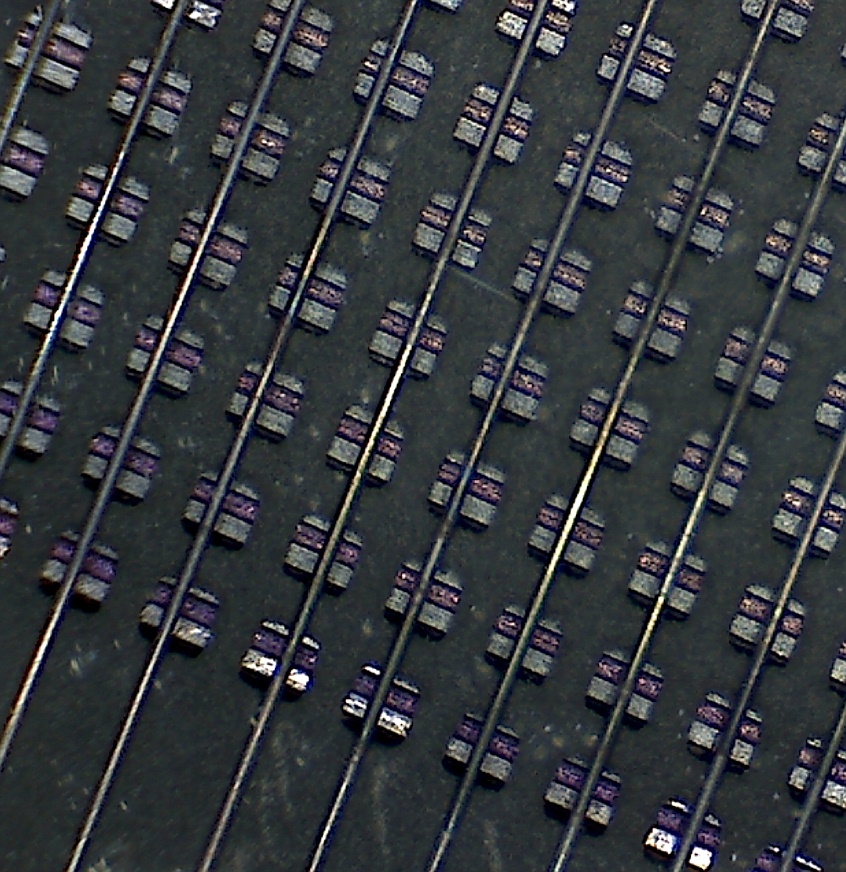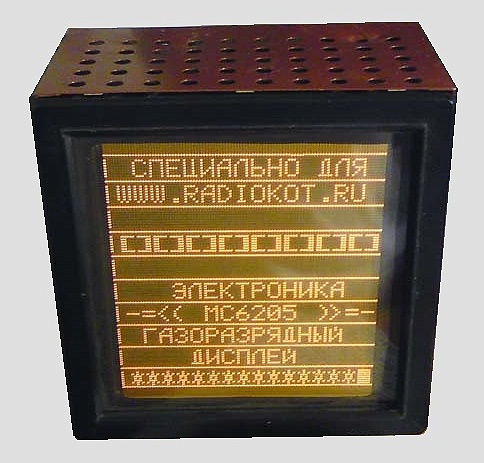 ---
Le contenu de ce site est sous copyleft

The content of this site is under copyleft

Der Inhalt dieser Website steht unter Copyleft