Sony SD-187R Red Liquid-Cooled Projection CRT
Tube cathodique de vidéo-projection
Projektionsfernsehanzeigeröhre
Tube with ES focus, analog convergence, and scan to 64 Khz with 600 lumens light output.
They were used in many beamers and video projectors (Sony, Barco, Electrohome, NEC, ...).
Cooling of the screen allows high beam power without the severe decrease in phosphor efficiency that occurs at high temperature, and provides an improved screen life. The liquid-cooling takes place using using ethylene glycol between an externally mounted faceplate and the screen panel.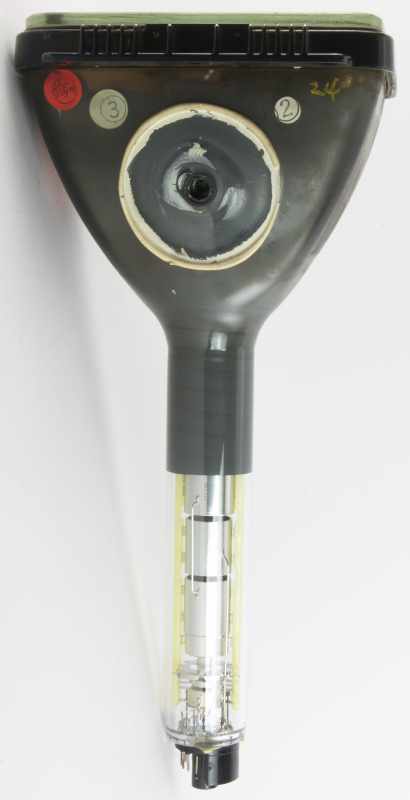 Longueur • Length • Länge : 31,5 cm • 1' 4/10"
150 x 147 mm • 5" 9/10 x 5" 8/10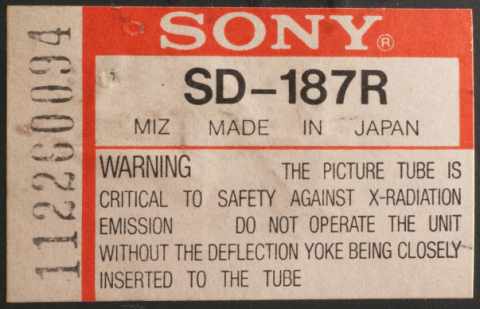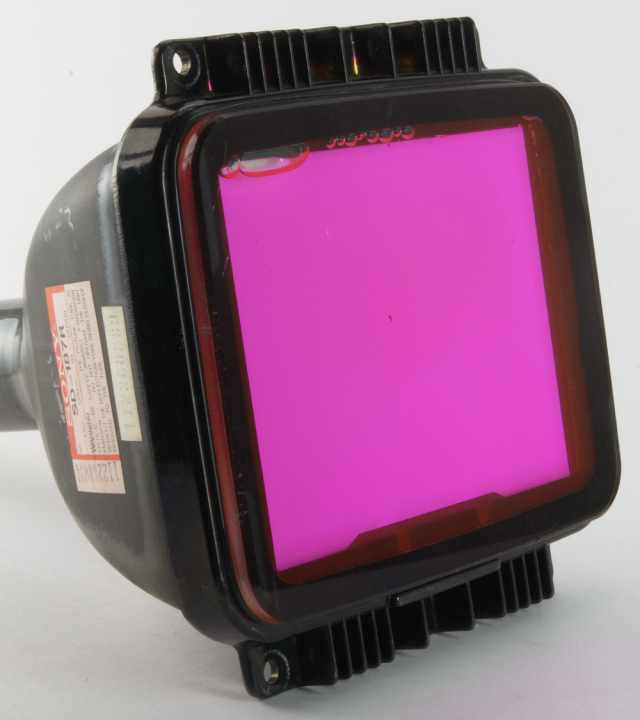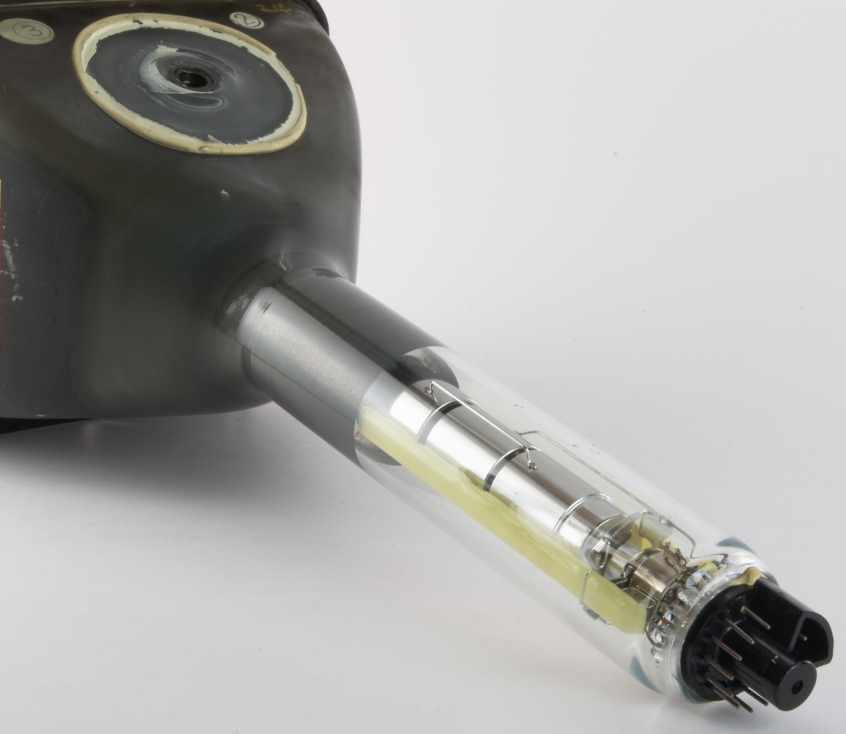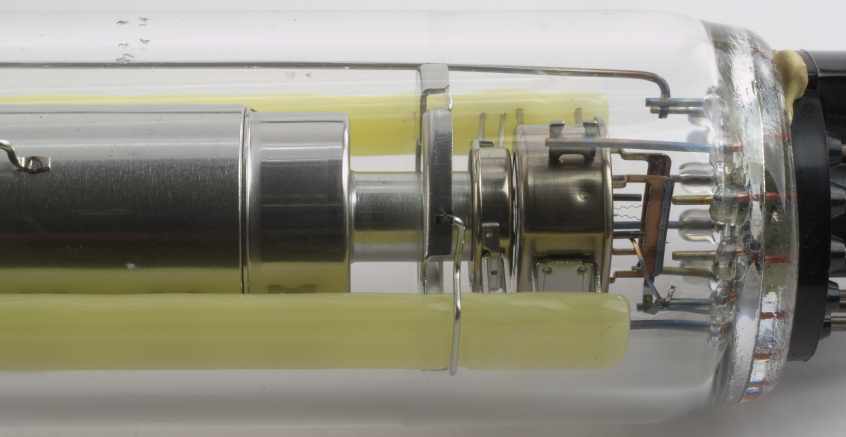 ---
Le contenu de ce site est sous copyleft

The content of this site is under copyleft

Der Inhalt dieser Website steht unter Copyleft