Matsushita 40CB4 1.5" Viewfinder CRT
Viseur de caméscope
Sucher Monitor Röhre
This tube first appeared in the early to mid 1970s. It is a very high resolution picture tube with very small spot size and is capable of rendering fine detail in the picture. It has been adopted by hundreds of manufacturers for use in camera viewfinders, miniature televisions, monitor applications and various hand held communicators.

Longueur • Length • Länge : 11,1 cm • 4" 4/10
35 x 29 mm • 1" 4/10 x 1" 1/10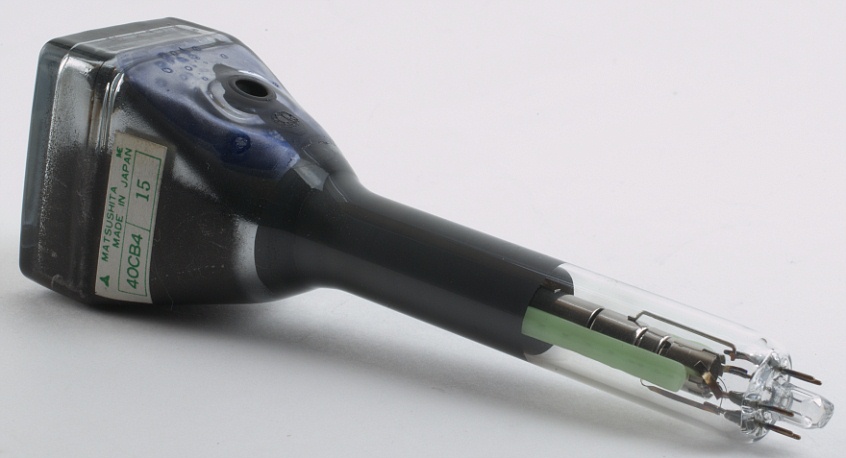 ---
Le contenu de ce site est sous copyleft

The content of this site is under copyleft

Der Inhalt dieser Website steht unter Copyleft