ITT IATRON Type F-8504 Direct View Storage Tube
Tube à entretien d'image
Speicherbildschirm
A trademark of ITT, the IATRON is a CRT which produces a bright visual display for direct viewing of electrically stored information. The tube consists of a writing gun for the electrical signal input, an insulator mesh for storage of the writing beam charge, a flooding gun to illuminate the storage mesh, and an aluminized phosphor viewing screen for visual input. Viewing time in the range of milliseconds to several minutes may be obtained.
Fiche technique • Data sheet • Datenblatt: ITT_iatron.pdf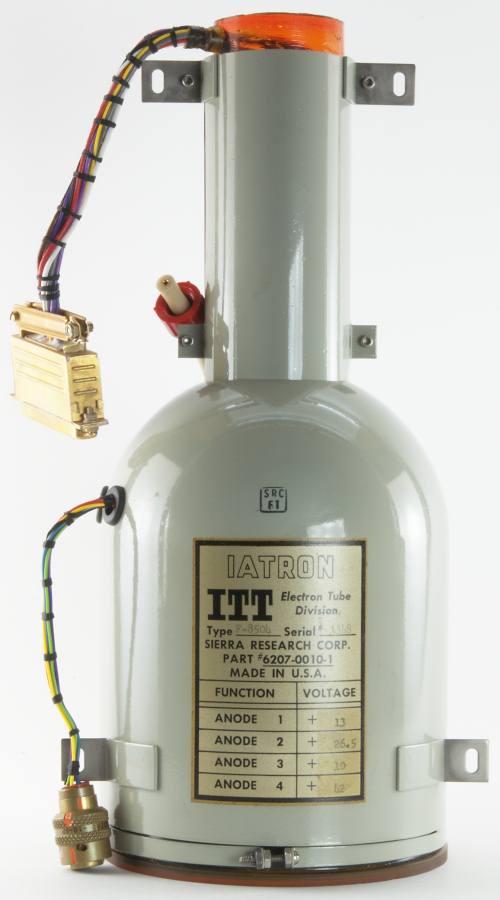 Longueur • Length • Länge : 32 cm • 1' 6/10"
Diamètre • Diameter • Durchmesser : 13,5 cm • 5" 3/10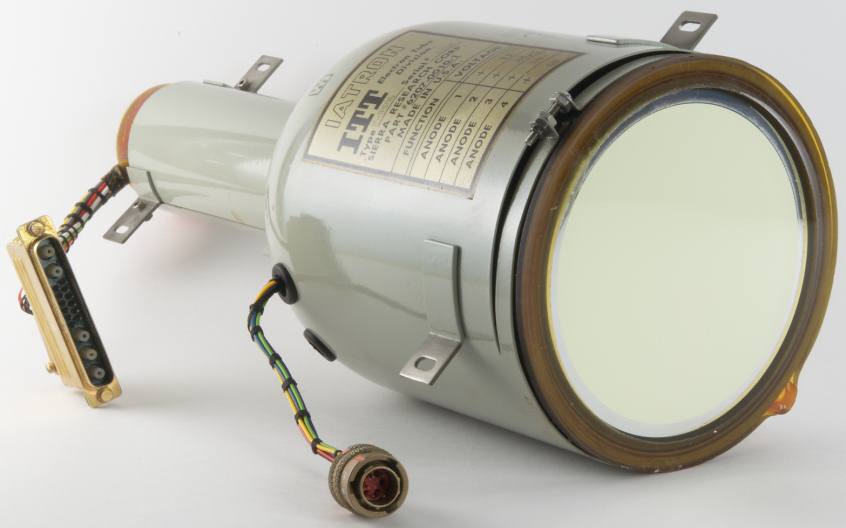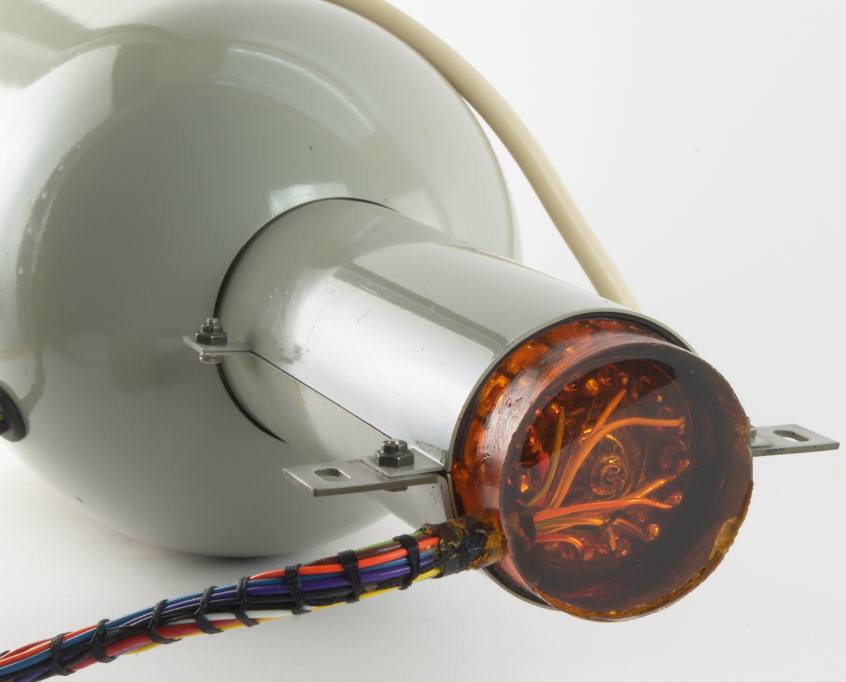 ---
Le contenu de ce site est sous copyleft

The content of this site is under copyleft

Der Inhalt dieser Website steht unter Copyleft