DuMont 5JP4 Oscilloscope CRT
Tube cathodique pour oscilloscope
Oszilloskop-Röhre
Introduced during World War II.
This high-performance CRT found principal use in oscilloscopes and synchroscopes having wide bandwiths for pulse, radar and television measurements.
The wide bandwith was achieved through neck deflection plate cap connections and their resultant lower capacitance. A post-deflection accelerator further eased deflection amplifier requirements while producing a bright trace for low repetition rate pulses.
Bibliography: Peter A. Keller, 1991, The Cathode-Ray Tube. Technology, History and Applications, Palisades Press, New York
Fiche technique • Data sheet • Datenblatt: 5JP-A

Longueur • Length • Länge : 42,5 cm • 1' 4" 7/10
Diamètre • Diameter • Durchmesser : 13,4 cm • 5" 3/10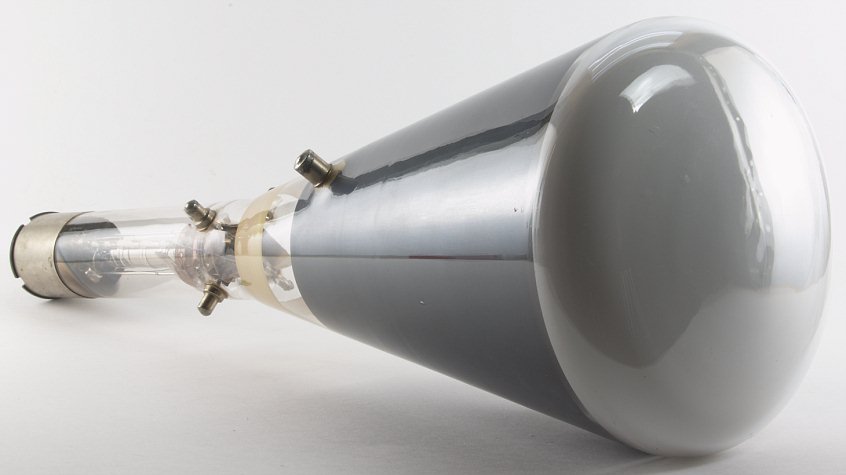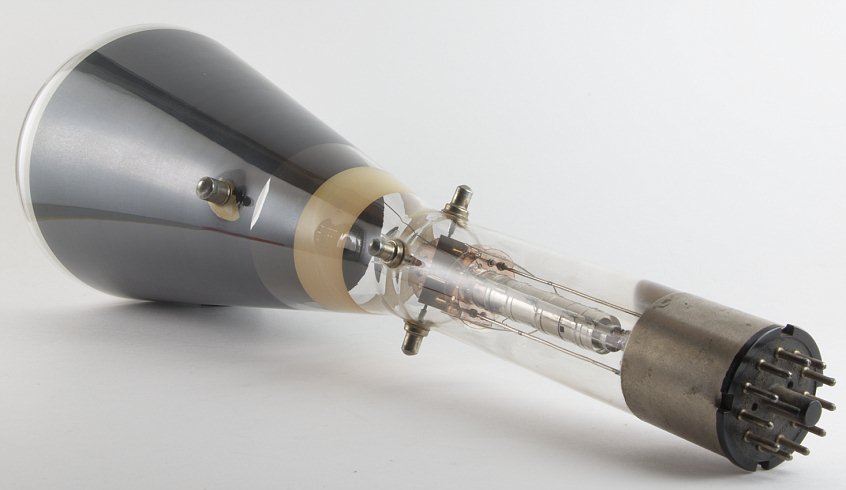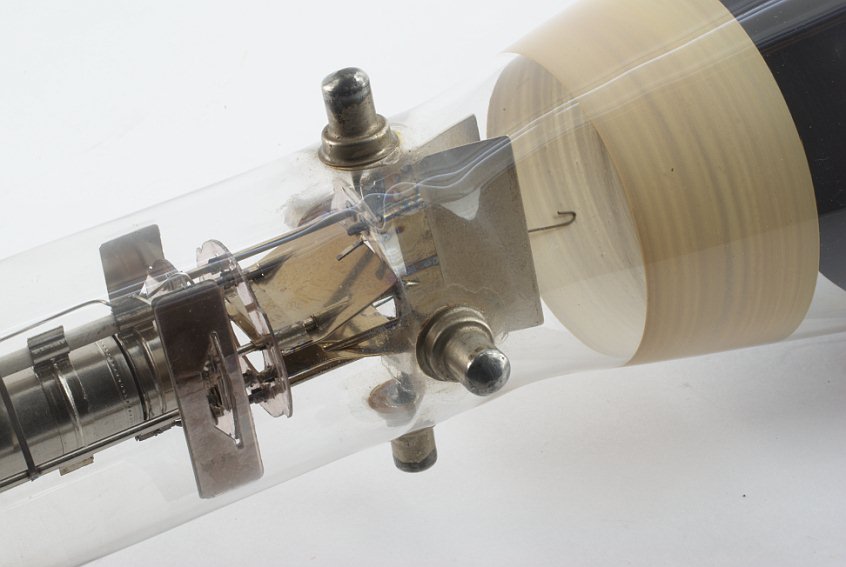 ---
Le contenu de ce site est sous copyleft

The content of this site is under copyleft

Der Inhalt dieser Website steht unter Copyleft