THOMSON-CSF OME1269 Penetration Color CRT ("Penetron")
Écran radar pour le contrôle du trafic aérien
Radarschirm der Flugsicherung


Pour applications radar.
Tube monocanon dans lequel la modification de couleur est obtenue par modification de l'énergie du faisceau sur l'écran. À basse tension, le faisceau d'éléctrons pénètre dans une première couche de poudre fluorescente rouge et n'atteint pas la seconde couche verte. À tension élevée, le faisceau d'électrons traverse la couche rouge sans perdre beaucoup d'énergie et donne son énergie à la couche verte. Pour des tensions intermédiaires, on obtient des couleurs orange et jaune. Quatre couleurs sont ainsi obtenues, qui permettent un codage couleur de l'information présentée.


Voltage-sensitive penetration phosphor screen for use in radar applications.
The Penetron requires only one electron gun, with a specially constructed screen, consisting of two different color phosphor layers separated by a thin dielectric barrier layer. At low accelerating voltages, the electron beam is totally absorbed by the red phosphor layer closest to the gun, and only that color is displayed. At a higher accelerating voltage, the beam penetrates the first phosphor layer into the second, green, which is brighter due to being on the screen's viewing side. Intermediate accelerating voltages produce a mixture of red and green, which is yellow or orange.


Das Penetron ist eine Art von begrenzter Farbfernsehen in einigen militärischen Anwendungen eingesetzt. Im Gegensatz zu einem herkömmlichen Farbfernsehen, das Penetron produziert eine begrenzte Farbskala, in der Regel zwei Farben und deren Kombination.
Das Penetron verwendet es eine gleichmäßige Beschichtung des Leuchtstoffes auf dem Display mit einem einzigen Elektronenkanone auf der Rückseite. Jedoch ist die Leuchtstoffbeschichtung wird in Schichten unterschiedlicher Farben, rot auf der Innenseite in der Nähe der Pistole und grün auf der Außenseite, die am nächsten an der vorderen Fläche des Rohres aufgebracht wird. Farben wurden durch Erhöhen der Leistung des Elektronenstrahls, die die Elektronen durch alle unteren Schichten zu fließen, um die richtige Farbe zu erreichen erlaubt ausgewählt.
Sensibly equivalent to: THOMAS ELECTRONICS 16M314.
Thanks to Michel Masset who donated this tube.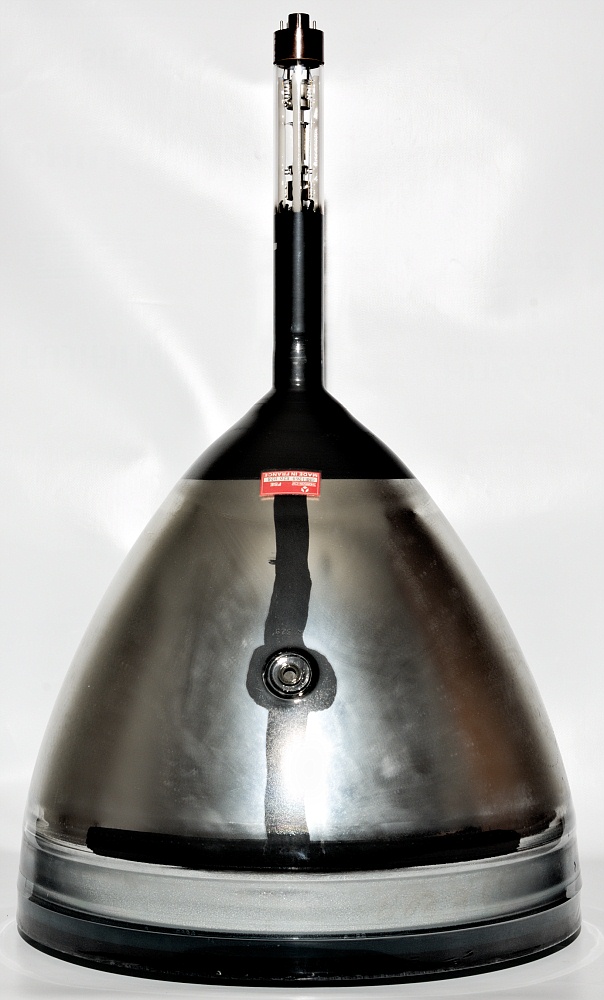 Hauteur • Height • Höhe : 65 cm • 25" 5/8
Diamètre • Diameter • Durchmesser : 40,5 cm • 16"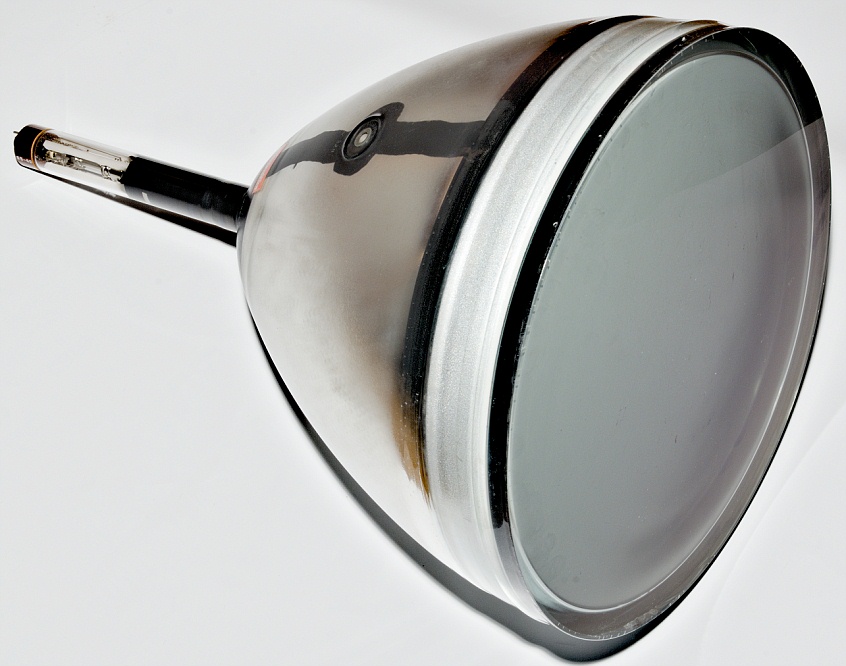 ---
Le contenu de ce site est sous copyleft

The content of this site is under copyleft

Der Inhalt dieser Website steht unter Copyleft