RCA Radiotron 906 Cathode Ray Tube
Tube cathodique
Bildröhre
This CRT was introduced in the early 1930's and was probably the most widely used oscilloscope CRT of the 1930s. It had a three inch diameter screen and a green phosphor and was listed at $18.00 in a 1934 catalog.
It is quite typical of early CRT's in that the familiar gray internal conductive coating had not yet come into use, so the entire internal structure is visible. With refinements, this tube evolved into the type 3AP1.
Fiche technique • Data sheet • Datenblatt: 3AP1.pdf

Longueur • Length • Länge : 29,5 cm • 11" 6/10
Diamètre • Diameter • Durchmesser : 7,5 cm • 3"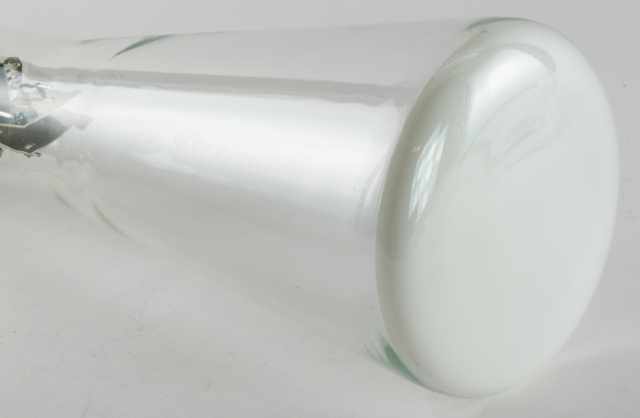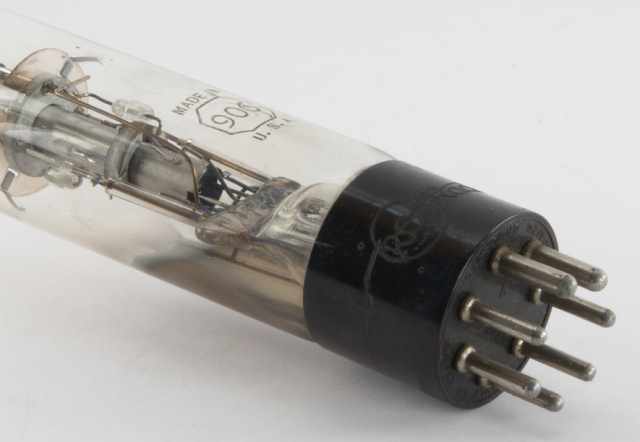 ---
Le contenu de ce site est sous copyleft

The content of this site is under copyleft

Der Inhalt dieser Website steht unter Copyleft