Westinghouse WX31559PX55 Fiber-Optics, Film-Recording CRT
Tube cathodique à fibres optiques pour machine à copier
Ein-Zeilen-Bildröhre, Schreibröhre
NSN: 5960-01-096-0361.
Fiber-optics CRTs were used for exposing films in direct contact with no intervening optics, in applications like computer hard copy, phototypesetting and strip mapping. Westinghouse appears to be the first in the U.S. to combine fiber-optics and electron tubes, circa 1960.
Fiber-optics faceplates are made of many parallel glass fibers pressed into a bundle and heated until just fused into a solid piece with no air space between fibers. Because of prohibitive costs, they usually were made in long narrow strips for line-scan mode. Unlike this model, line-scan CRTs were usually constructed using highly flattened CTR envelopes, as is the case for the THOMAS 10M140PT435MFO and the TEKTRONIX 154-0739-01.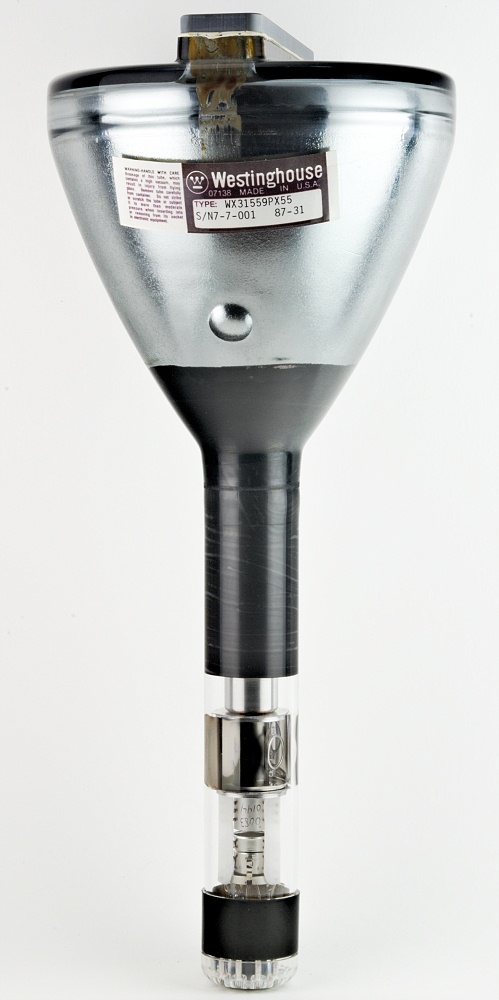 Longueur • Length • Länge : 36 cm • 14" 1/8
Diamètre • Diameter • Durchmesser : 14,9 cm • 5" 7/8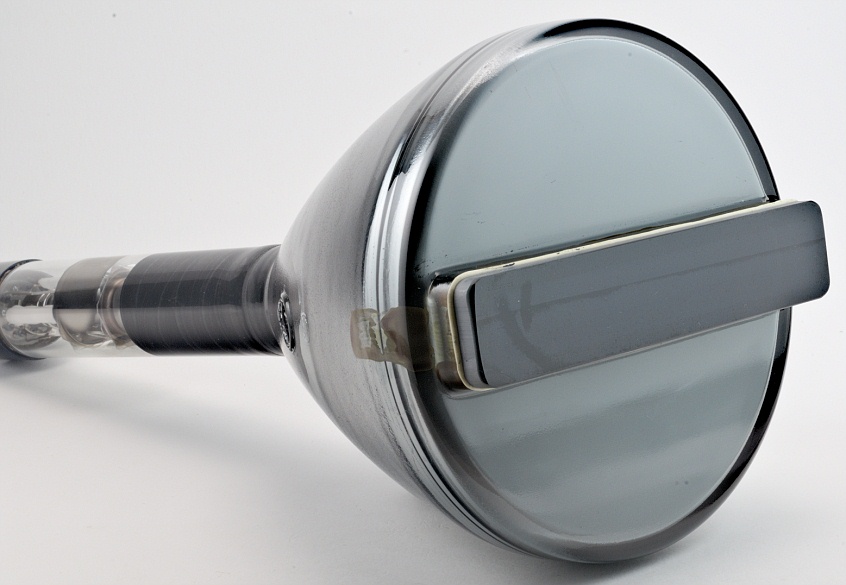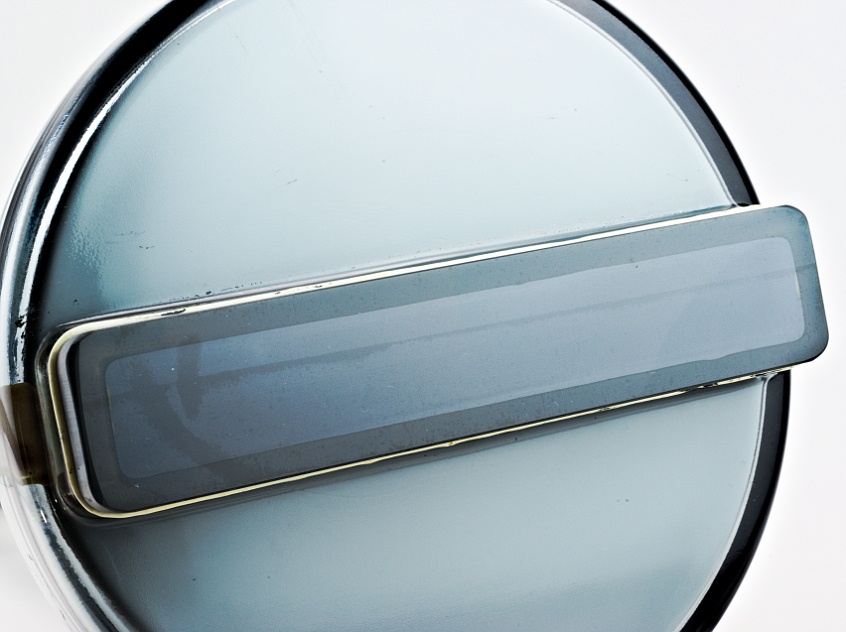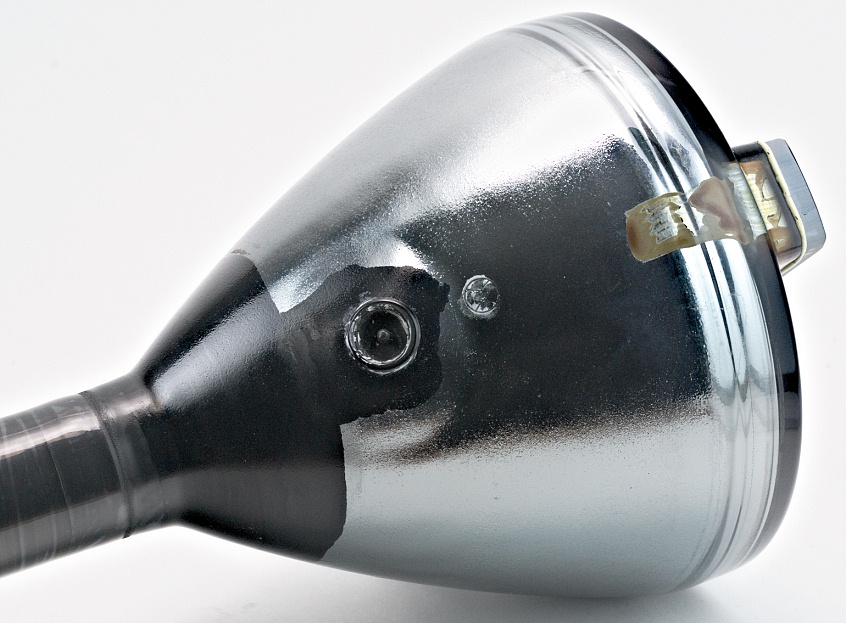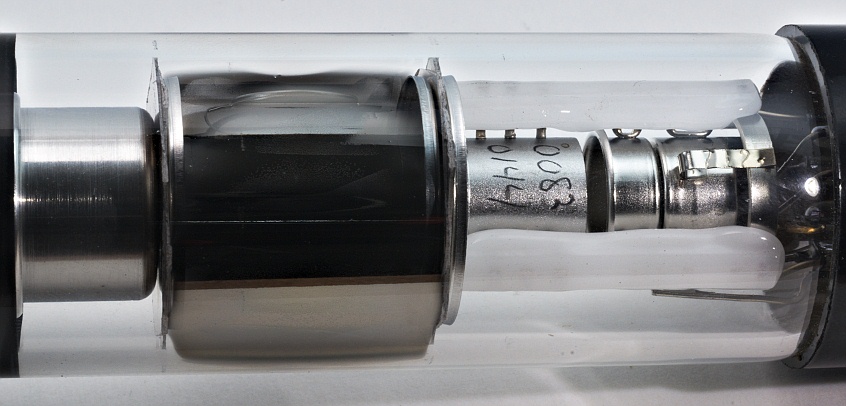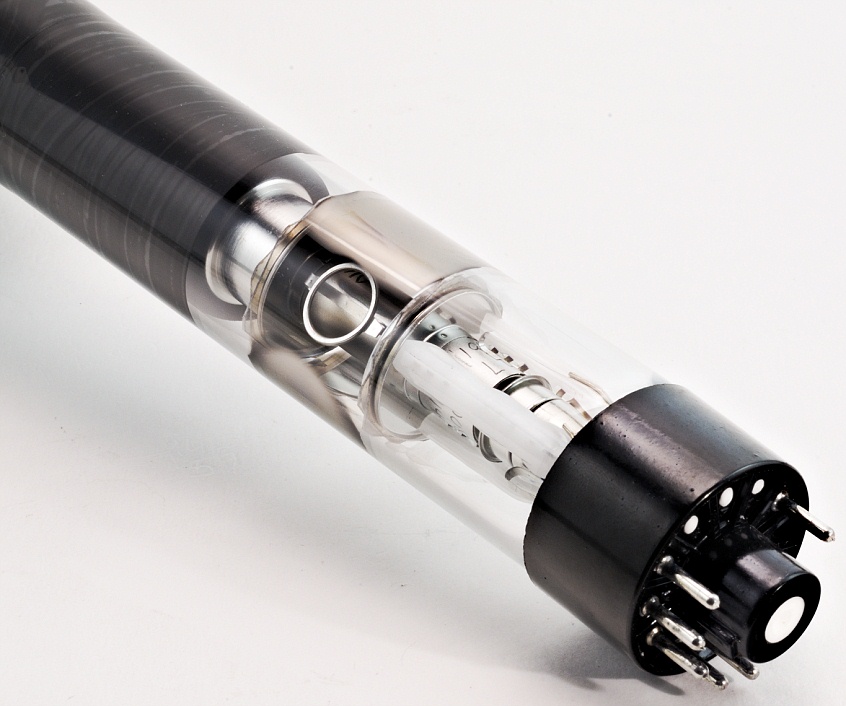 ---
Le contenu de ce site est sous copyleft

The content of this site is under copyleft

Der Inhalt dieser Website steht unter Copyleft