Hughes Aircraft Tonotron H1328
Direct View Storage CRT
Tube à entretien d'image
Speicherbildschirm
Primarily used for airborne radar applications.
Seems to be a variant of the RCA 4544.
The two flying leads hint at it having a resistor network that presets the collimation voltages internally.
•
US Patent 2,928,970 - Electron display device and improvement therefor
.
•
US Patent 3,299,316 - Voltage divider network encapsulated in the housing of a storage tube
.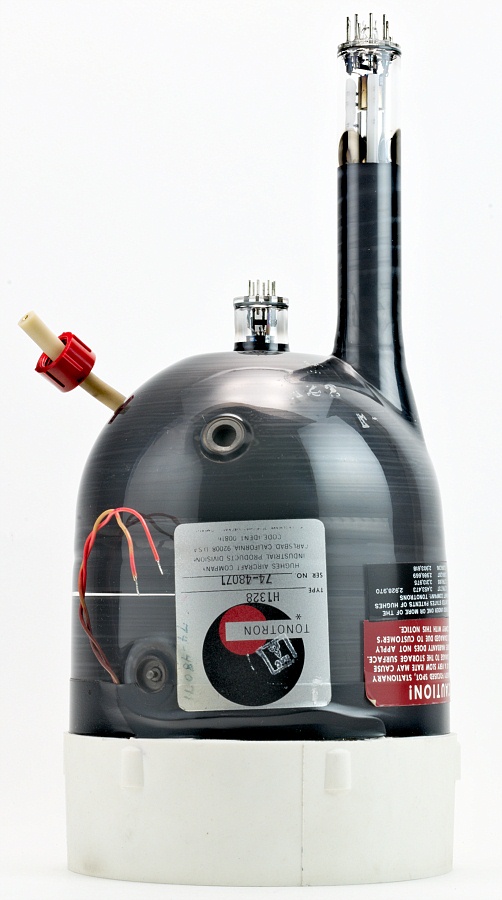 Longueur • Length • Länge : 29 cm • 11" 3/8
Diamètre • Diameter • Durchmesser : 13 cm • 5" 1/8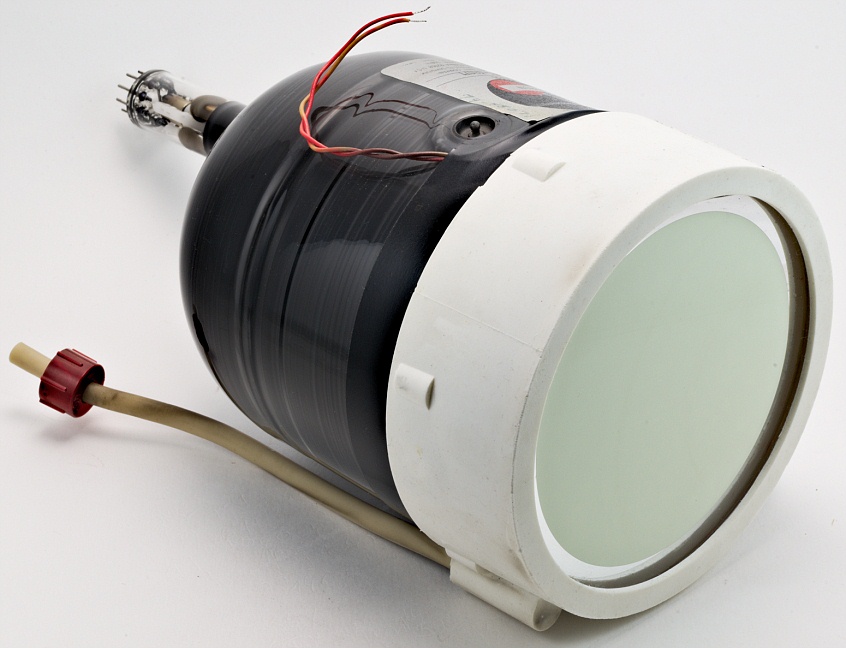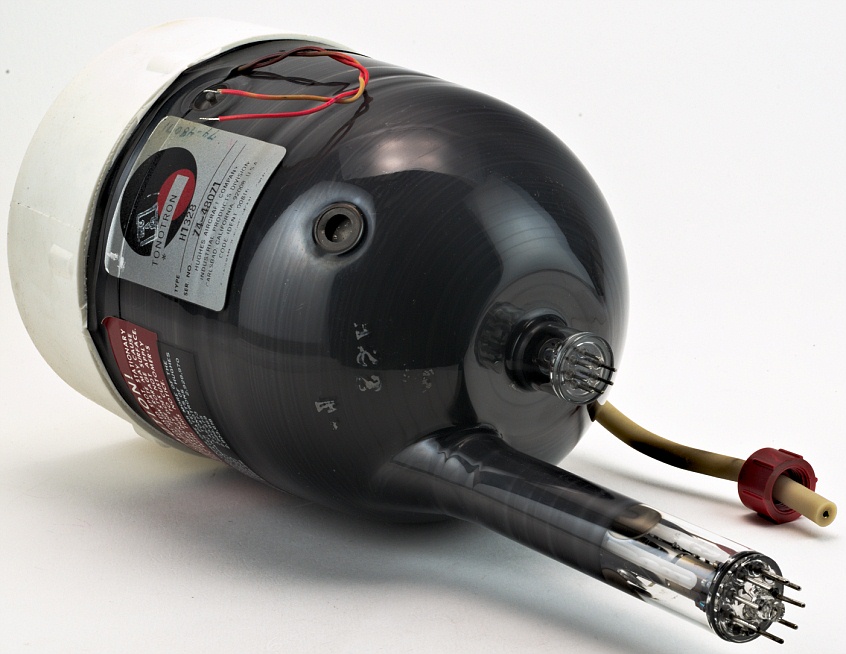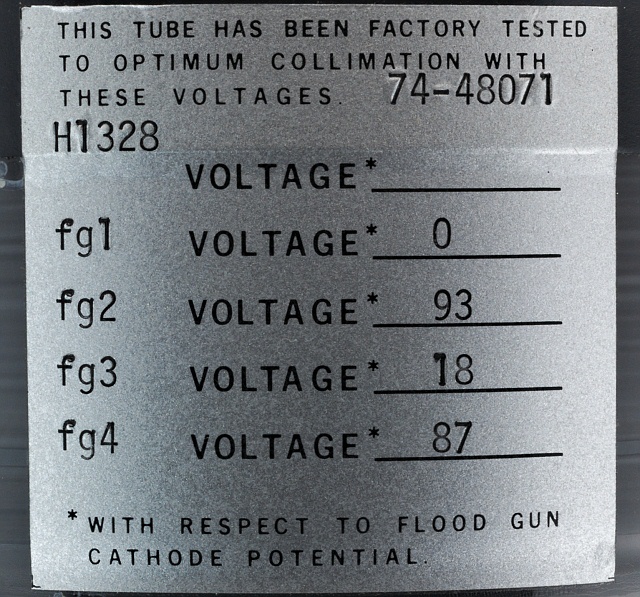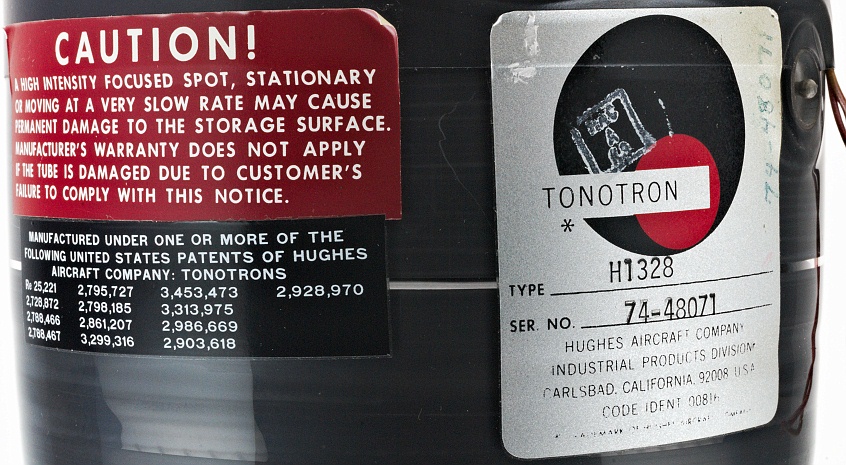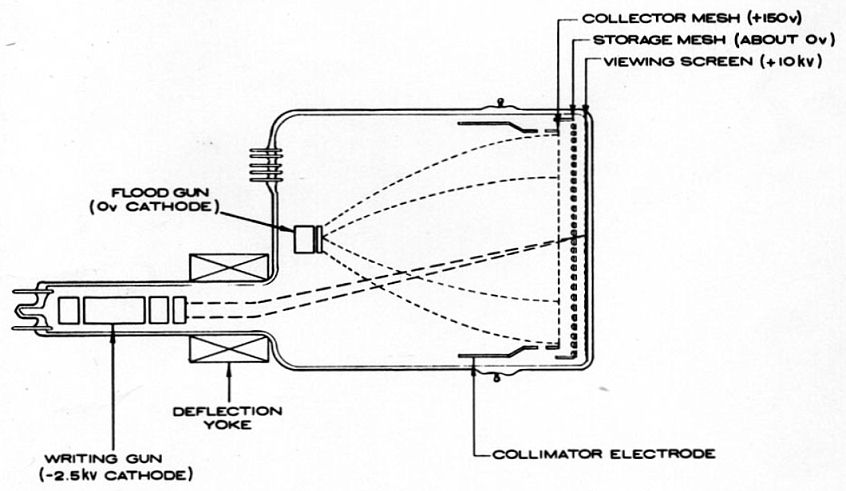 ---
Le contenu de ce site est sous copyleft

The content of this site is under copyleft

Der Inhalt dieser Website steht unter Copyleft