DuMont 24-XH 2-inch Cathode Ray Tube
Tube cathodique
Bildröhre
The DuMont 24-XH is similar to the RCA 902 with the exception of not having a dag-coated envelope.
The 24-XH high-vacuum cathode-ray tube is very similar in construction to its larger brother the 34-XH (906), with the exception that it focuses to a screen closer to the deflecting plates. This calls for a change in the shape of the deflecting plates. The area of the screen of this tube is 4 times that of the 913 or 1-in. C.R. tube, which increases its usefulness many times over the (latter) small tube. (From Radio-Craft, August, 1937)
Fiche technique • Data sheet • Datenblatt: 24-XH.pdf (from Radio World, June, 1937).

Longueur • Length • Länge : 189 mm • 7" 1/2
Diamètre • Diameter • Durchmesser : 35 mm & 50 mm • 1" 3/8 & 2"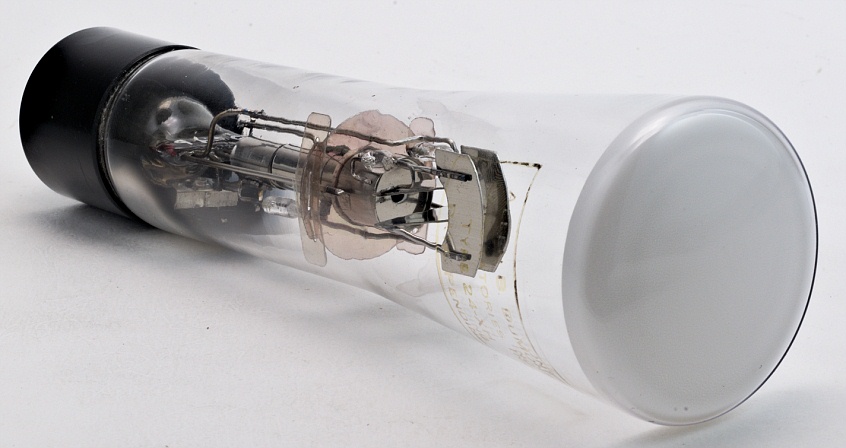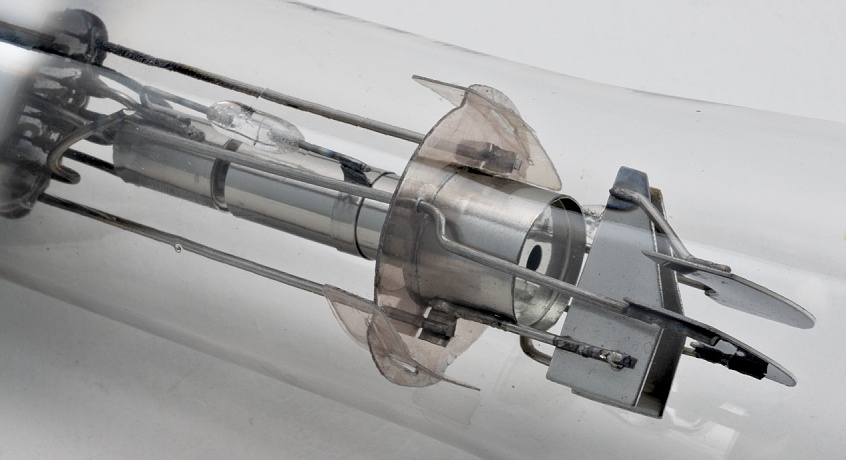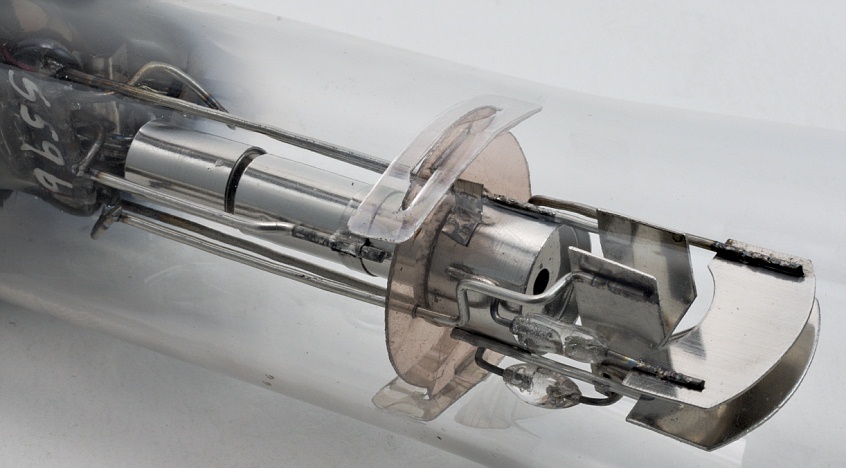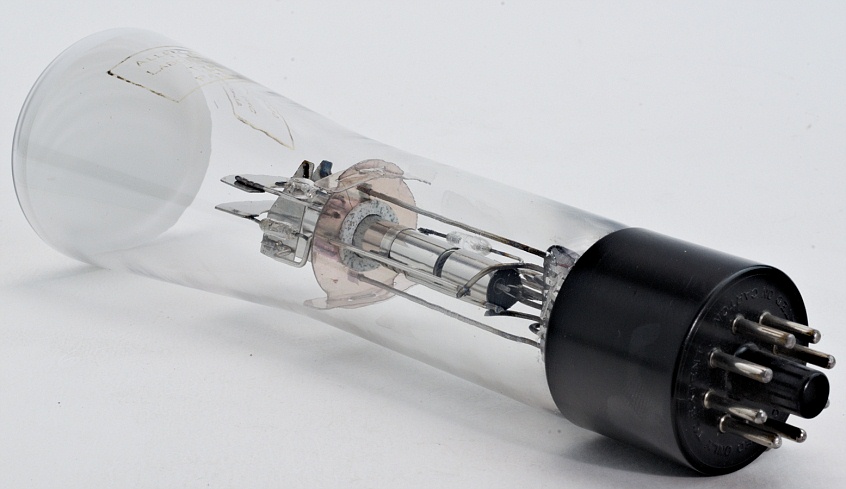 ---
Le contenu de ce site est sous copyleft

The content of this site is under copyleft

Der Inhalt dieser Website steht unter Copyleft