Tektronix T5490-202 Direct View Storage Oscilloscope CRT (P/N 154-0498-00)
Tube cathodique à entretien d'image
Speicherbildschirm
The T5490 was used in the Type 549 DC-to-30 MHz Storage Oscilloscope.
The T5490 CRT uses a round screen and ceramic envelope. A rectangular bezel is used to mask the unusable portions of the screen.
Fiche technique • Data sheet • Datenblatt: T5490.pdf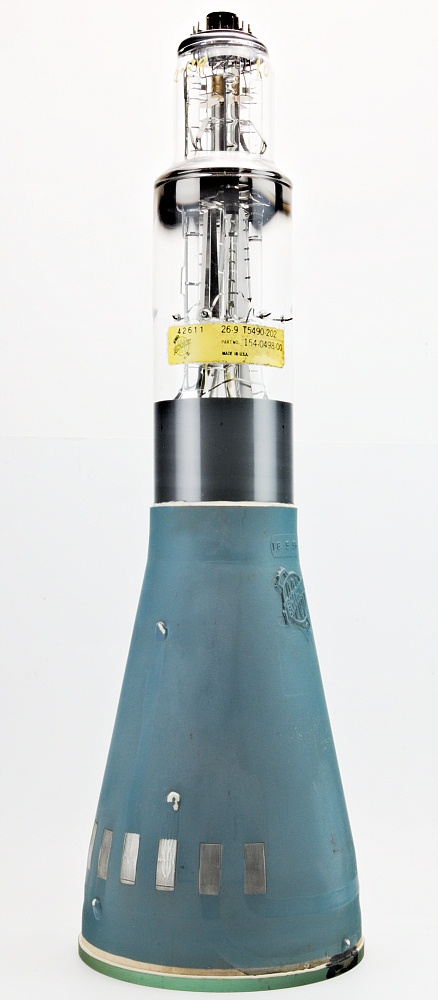 Longueur • Length • Länge : 46 cm • 18" 1/8
Diamètre • Diameter • Durchmesser : 14 cm • 5" 1/2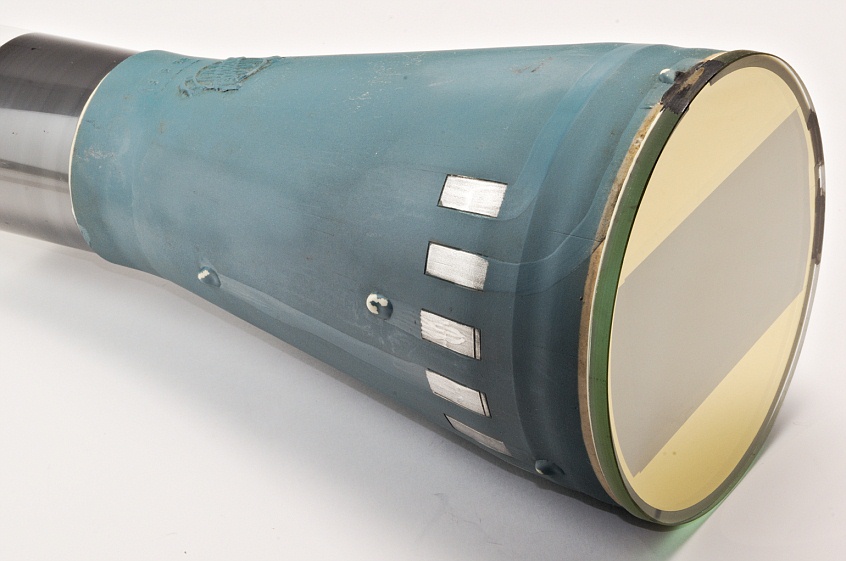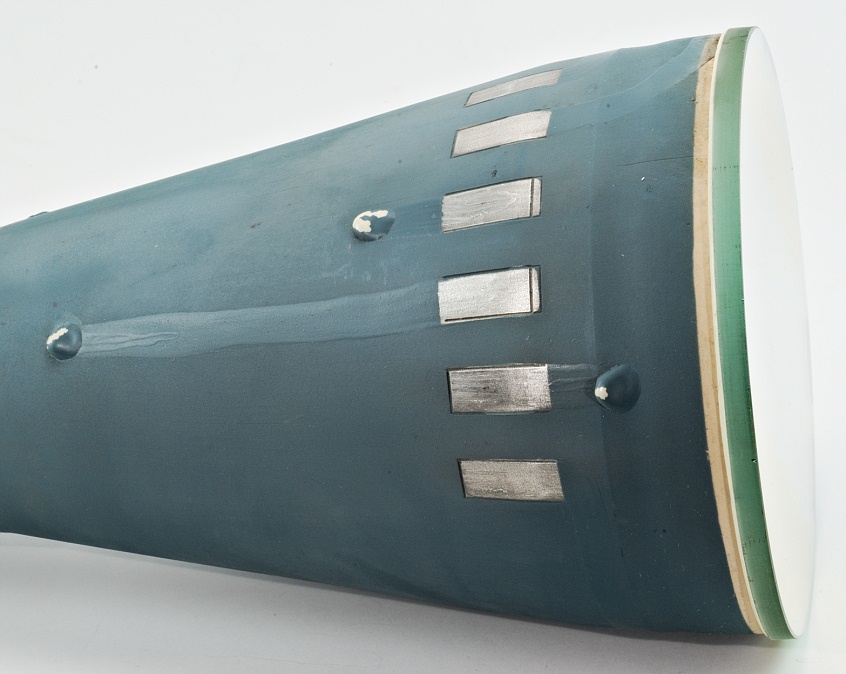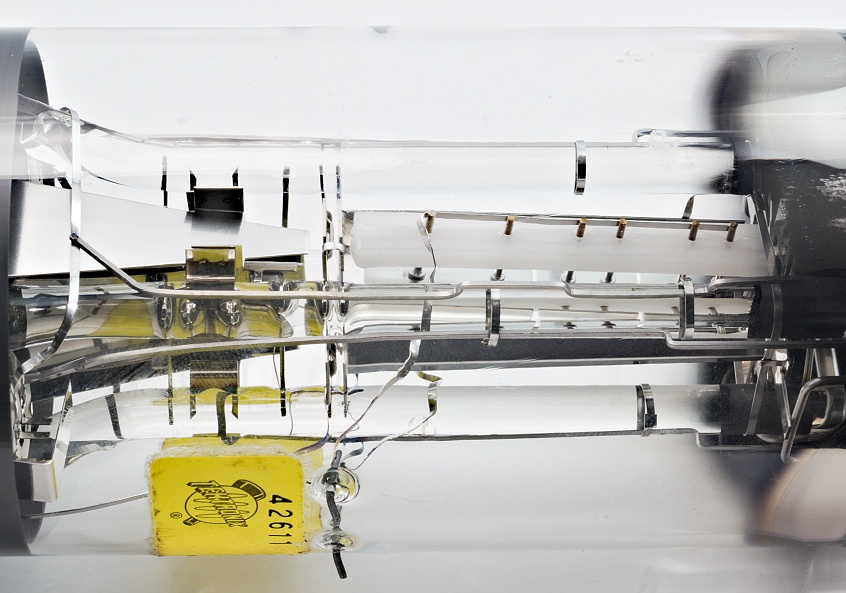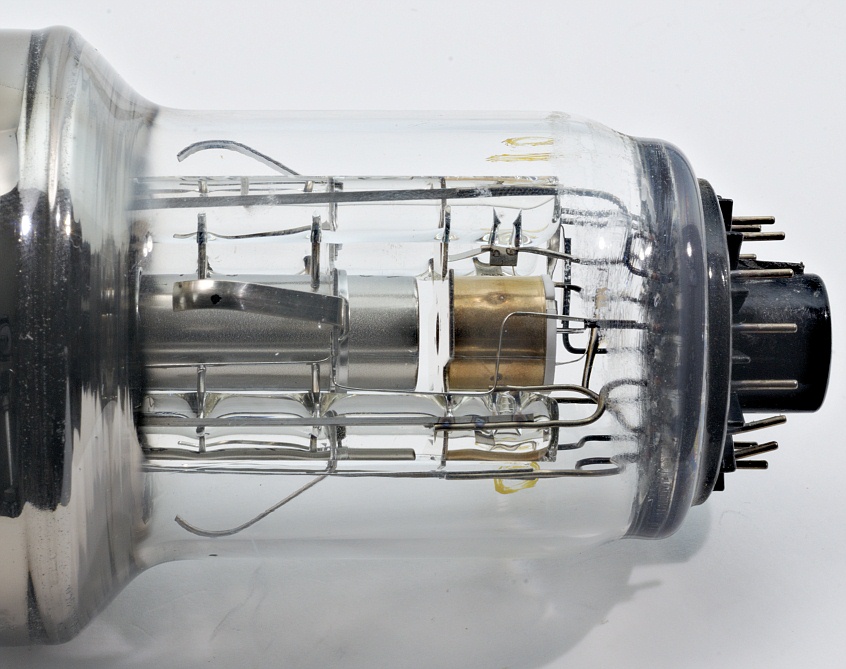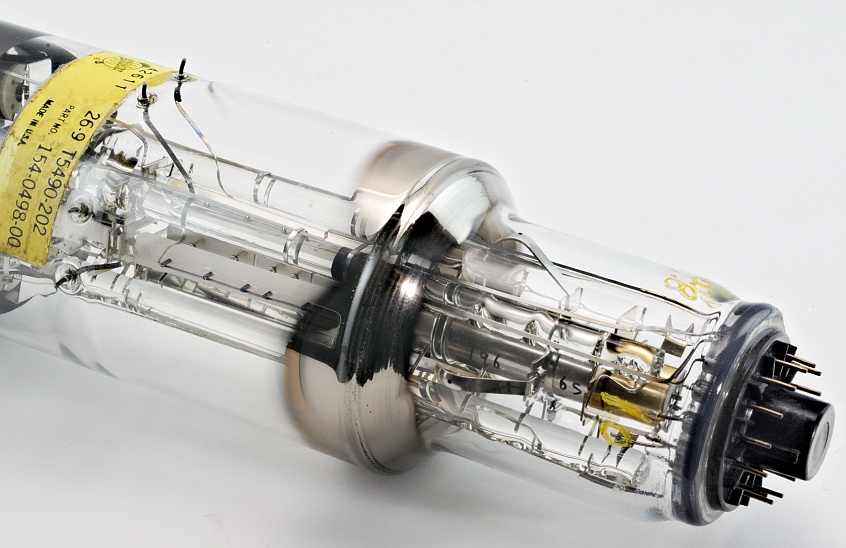 ---
Le contenu de ce site est sous copyleft

The content of this site is under copyleft

Der Inhalt dieser Website steht unter Copyleft