Vidicon camera tube, prototype
Tube de prise de vue
Bildaufnahmeröhre
Believed to be made by Motorola.
See also • Voir aussi • Siehe auch : General Electric - Prototype Conical Deflectron

Longueur • Length • Länge : 79 mm • 3" 1/8
Diamètre • Diameter • Durchmesser : 17 mm • 11/16"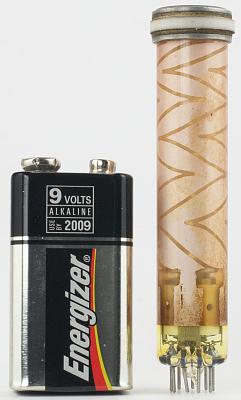 The interference between the focusing and deflecting fields can be eliminated in tubes with electrostatic deflection and magnetic focusing. In this case, the horizontal and vertical deflecting fields are generated by two zigzag-shaped electrode pairs (Deflectron). Their forms and positions are adjusted to minimize picture defects. They are produced by evaporating a metallic layer on the inner wall of the bulb and subsequent computer-controlled laser structuring. The deflecting voltage of several hundred volts must be extremely linear and free of noise.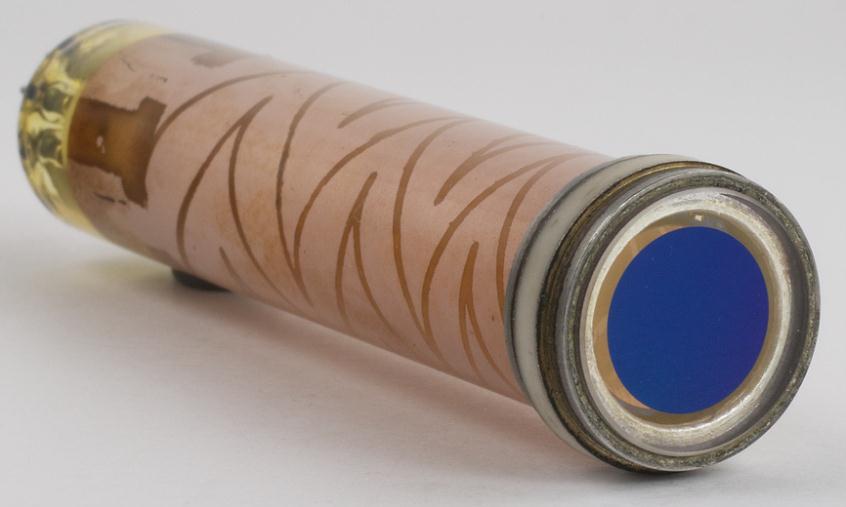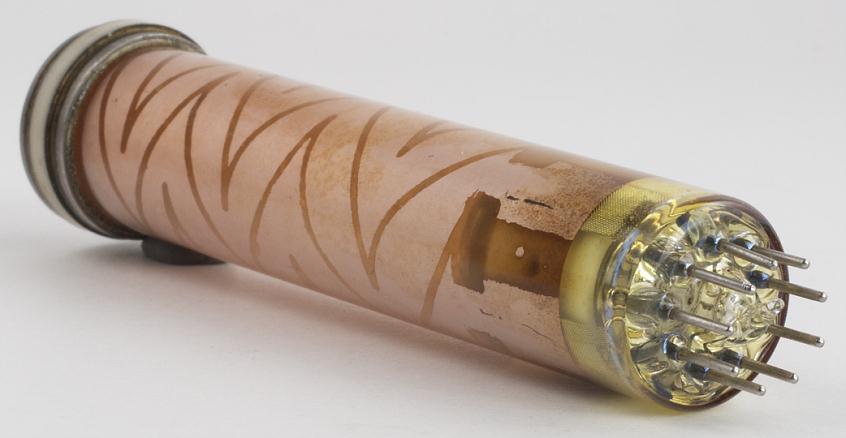 ---
Le contenu de ce site est sous copyleft

The content of this site is under copyleft

Der Inhalt dieser Website steht unter Copyleft