HAMAMATSU 1-inch Chalnicon Camera Tube
Tube de prise de vue
Bildaufnahmeröhre
The "Chalnicon" is a vidicon-type camera tube using a CdSe (Cadmium Selenide) photoconductive layer as target material and has many excellent features: extremely high sensitivity, low dark current and good spectral response for visible light.
Note the so-called "Deflectron", a cylindrical electrode pattern photo-etched on the interior wall of the tube.
Fiche technique • Data sheet • Datenblatt: Chalnicon.pdf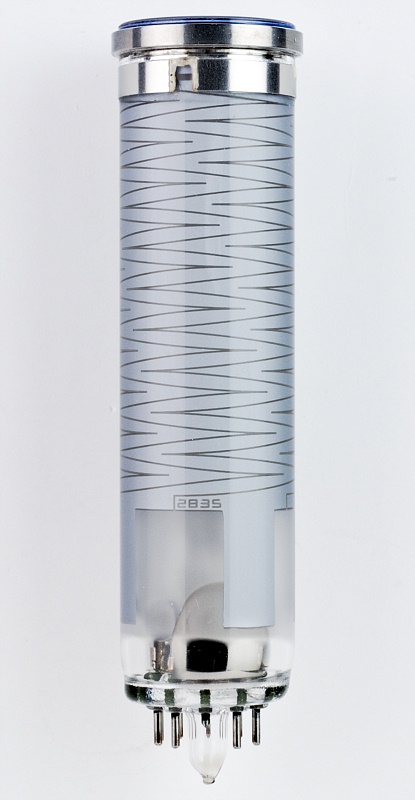 Longueur • Length • Länge : 112 mm • 4" 3/8
Diamètre • Diameter • Durchmesser : 26 mm • 1"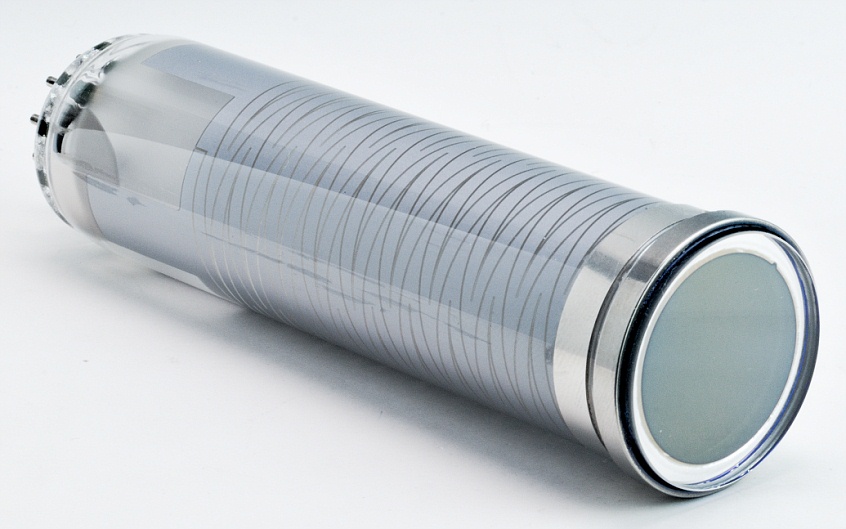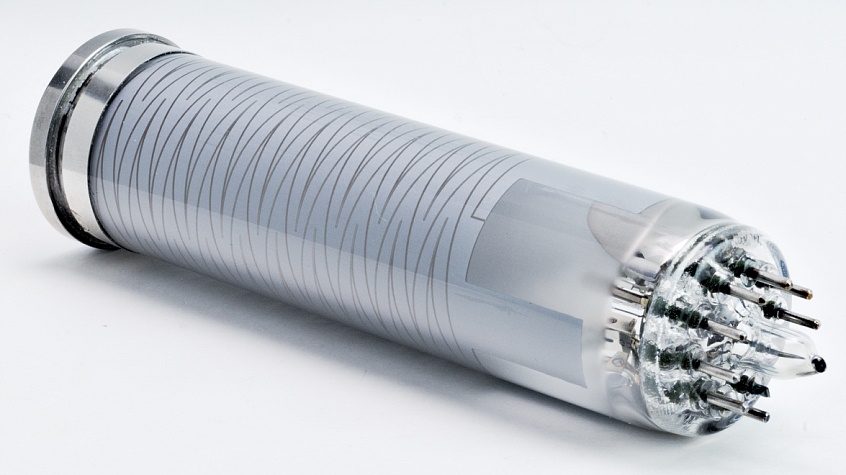 ---
Le contenu de ce site est sous copyleft

The content of this site is under copyleft

Der Inhalt dieser Website steht unter Copyleft