SYLVANIA JAN-CHS 1B59/R1130B Glow Modulator Tube
Lampe à lueur cathodique modulable
Modulierbare Glimmröhre
The 1B59 is an actinic crater hollow cathode lamp in which light output may be controlled by varying the tube current. The narrow beam generated by the crater source was used to impress photographic films, as in soundtrack writing devices, or in fax machines (like the AN/TXC-1 facsimile set), half-tone scanners, and various military imaging devices, among others the AN/USA-23 Surveillance Recorder Sub Assembly, which was part of the AN/AAS-14 (and A and B) Infrared detecting set (a part of AN/UAS-4).
5 to 35 mA at 150 V typical.
15 to 15000 Hz modulation frequency.
Fiche technique • Data sheet • Datenblatt: 1B59.pdf
See also • Voir aussi • Siehe auch : SYLVANIA R1130B Glow Modulator Tube.
Thanks to Eric Tauecchio who donated this tube.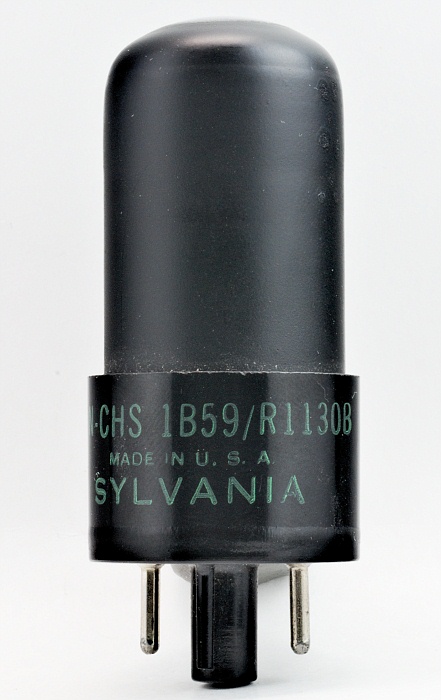 Hauteur • Height • Höhe : 70 mm • 2" 3/4
Diamètre • Diameter • Durchmesser : 28 mm • 1" 1/8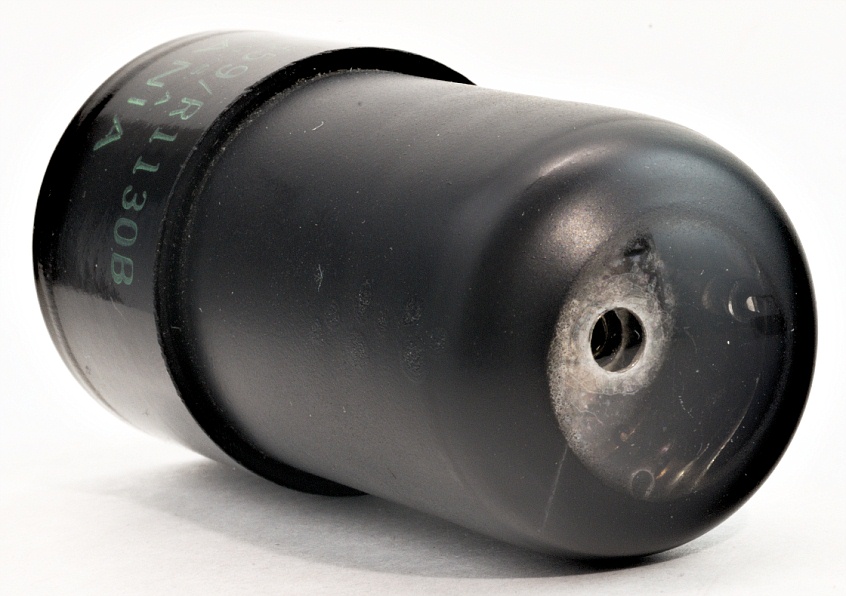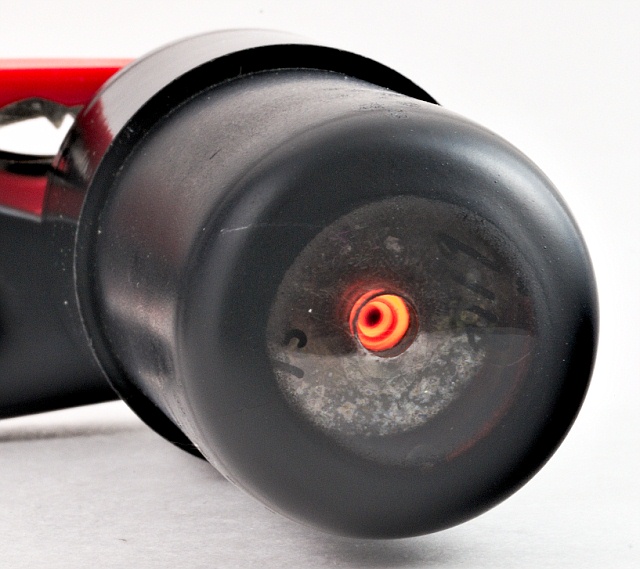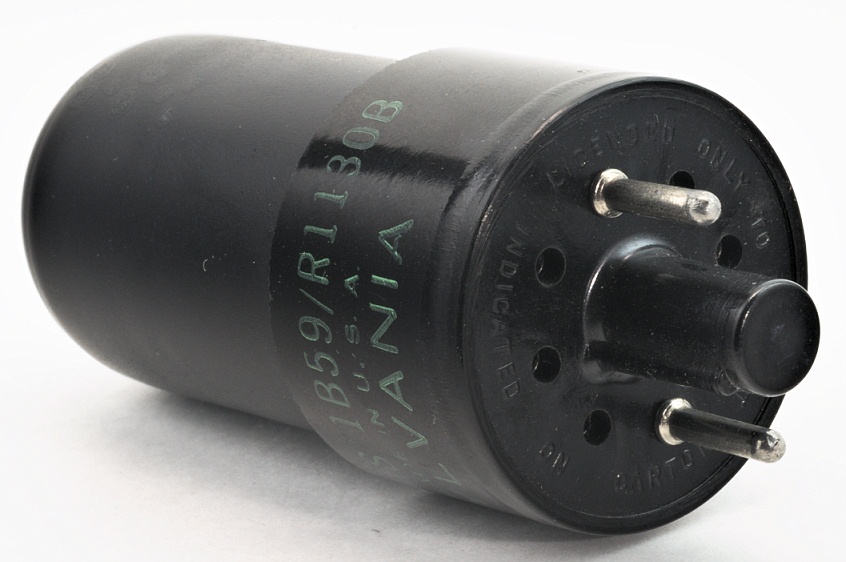 ---
Le contenu de ce site est sous copyleft

The content of this site is under copyleft

Der Inhalt dieser Website steht unter Copyleft