NEOTRON 25 Concentrated Source
Source lumineuse punctiforme au néon
Punktförmige Neon-Lichtquelle
The Neotron 25 was manufactured by G-M Scientific Instrument Co. (Urbana, Illinois).
It was a light source used commercially in connection with television work.
An advertisement of the time described it as follows: "A most intense concentrated source of "cold light" which may be readily modulated. This neon lamp is intended for use in systems where the transmitted image is projected by optical means on a screen. Practically entire light is emitted from a point about 2mm. in diameter. Tube is viewed end on. Base of small standard X-type with four prongs; two for mechanical support only. Price prepaid, $25.00".
Thanks to Tim Tromp who helped to identify this lamp.

Hauteur • Height • Höhe : 144 mm • 5" 7/10
Diamètre • Diameter • Durchmesser : 22 mm • 9/10"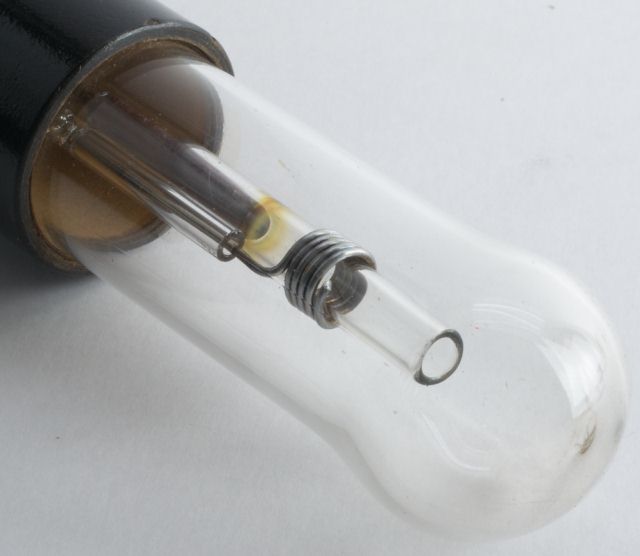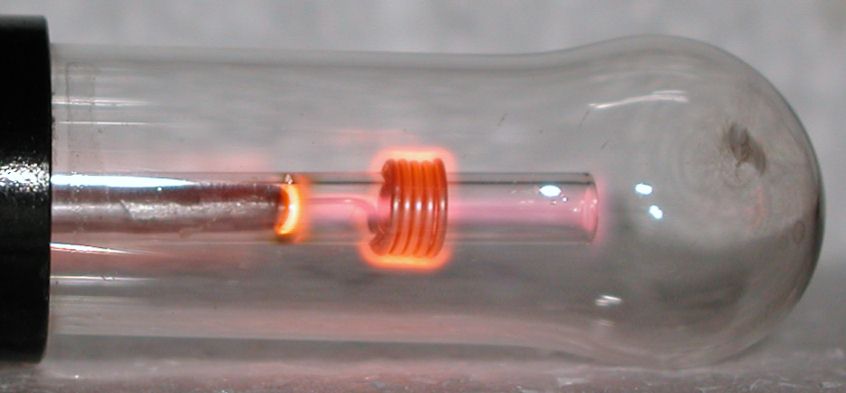 ---
Le contenu de ce site est sous copyleft

The content of this site is under copyleft

Der Inhalt dieser Website steht unter Copyleft