ORC Water-Cooled Super High Pressure Capillary Mercury Lamp BHA-703G
Lampe capillaire au mercure super haute pression refroidie par eau
Wassergekühlte Super Hochdruck Quecksilberlampe
ORC Manufacturing Co., Ltd., Tokyo, Japan.
Super high pressure mercury capillary lamps are used in a variety of applications due to the fact that they provide a high intensity source of both visible and ultraviolet radiation. These high intensity UV line sources are specifically designed for PCB exposure, television picture tube exposure, photochemical applications, and other laboratory applications that utilize mercury peaks between 350 and 600 nanometers.

Longueur • Length • Länge : 80 mm • 3" 1/8
Diamètre • Diameter • Durchmesser : 6 mm • 1/4"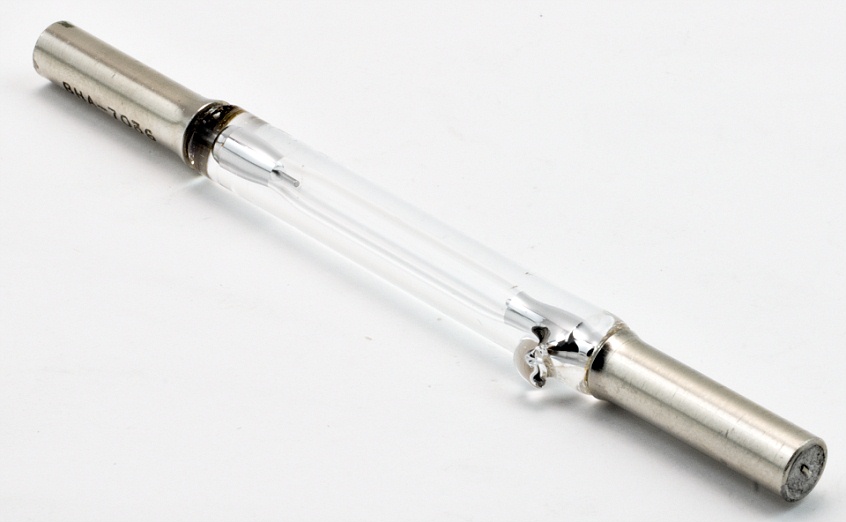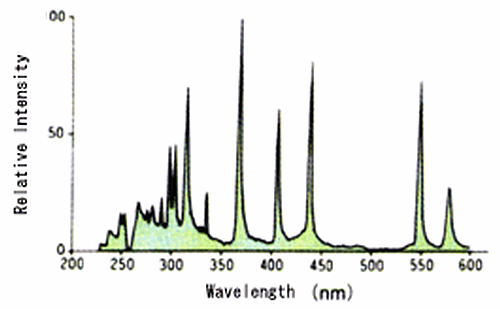 ---
Le contenu de ce site est sous copyleft

The content of this site is under copyleft

Der Inhalt dieser Website steht unter Copyleft