Philips High pressure mercury water-cooled lamp type SP 500 W
Lampe au mercure super haute pression à refroidissement par eau
Wassergekühlte Hochdruck-Quecksilberdampflampe
Current: 1.4 A
Arc voltage: 450 V
Maximum striking voltage: 550 V
Luminous efficiency: 54 lm/W
Maximum brightness: 25,000 cd/cm²
Rated life: 50 hours
This super high pressure (about 80 atm) mercury lamp has an extremely high brightness, typically in the region of 30,000 candles per square centimetre; however, the brightness depreciates very rapidly owing to devitrification of the quartz which scatters light and broadens the source size.
The lamp is mounted in a metal boat, in which a stainless steel reflector is fastened. The whole is slid into a metal block through which cooling water is conducted.
These lamps, which produce a light much whiter than that of other mercury lamps, were used in film projection, photography, television, airfield lighting, and laboratory equipment until the late 1970's, when water cooled mercury lamps became obsolete.
• Directions for using water-cooled SP lamps.
• E. G. DORGELO, Water-Cooled Mercury Lamps, Philips Technical Review, June 1937.

Hauteur • Height • Höhe : 95 mm • 3" 3/4
Diamètre • Diameter • Durchmesser : 19 mm • 3/4"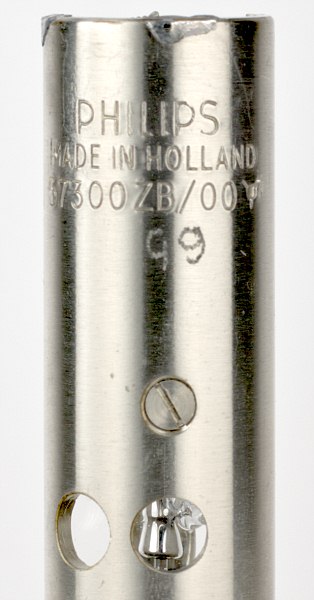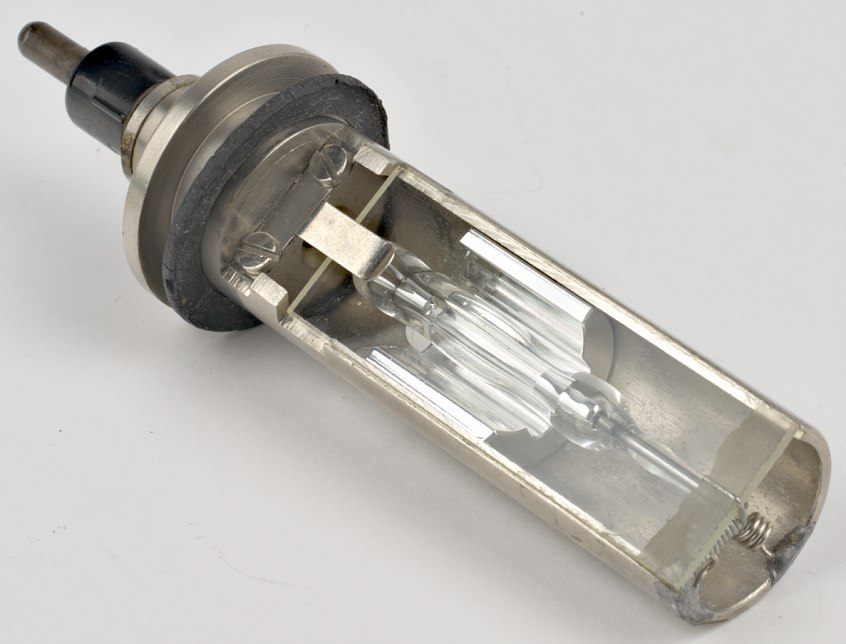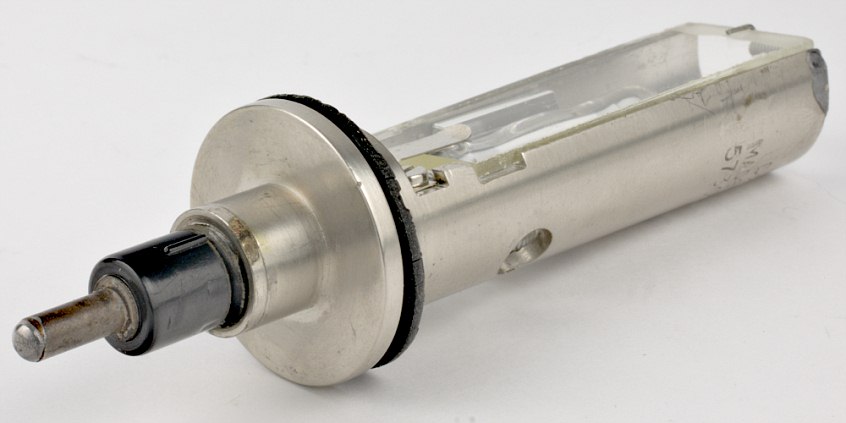 Diagram of the discharge tube.
The tungsten electrodes project some distance beyond the mercury.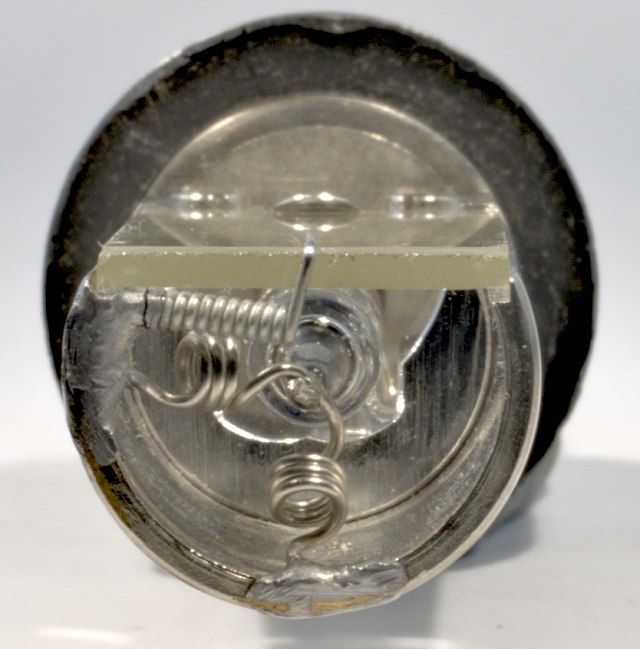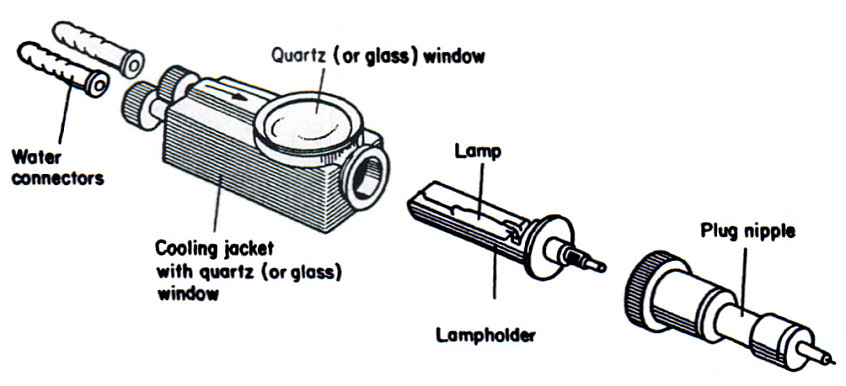 Accessories for water cooling
---
Le contenu de ce site est sous copyleft

The content of this site is under copyleft

Der Inhalt dieser Website steht unter Copyleft