PHILIPS MASTER CDM-TC 35W/830 UV-BLOCK Metal Halide Lamp
Lampe à halogénures métalliques
Halogen-Metalldampflampe
Applications: accent lighting; in pendant luminaires, wall-mounted luminaires, both for installation in shops, showrooms and shop windows in uplighters and downlights.
These Master Color CDM-TC lamps with G8.5 lamp base are used with an electronic ballast. These lamps should only be used in closed luminaires to keep hot shards together at break.
Fiche technique • Data sheet • Datenblatt: MASTERColour_CDM-TC_35W_EN.pdf & MASTERColour_CDM-TC_35W_FR.pdf
Thanks to Eric Tauecchio who donated this lamp.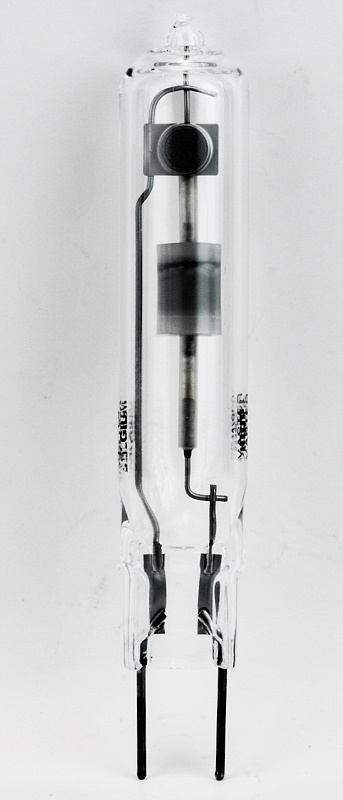 Hauteur • Height • Höhe : 82 mm • 3" 1/4
Diamètre • Diameter • Durchmesser : 14 mm • 9/16"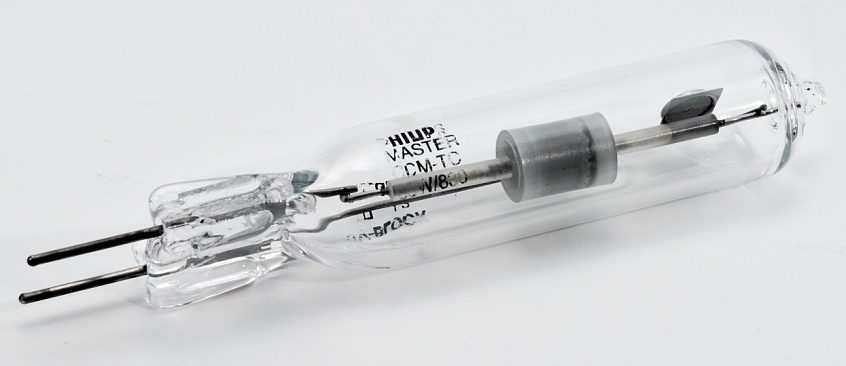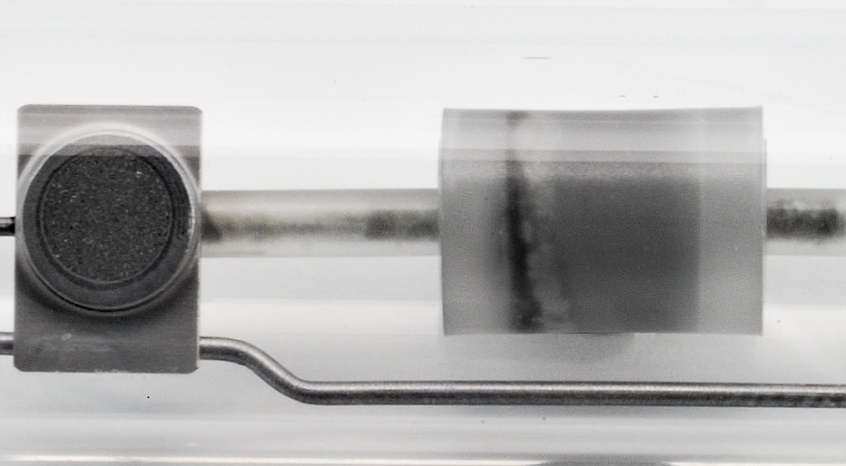 ---
Le contenu de ce site est sous copyleft

The content of this site is under copyleft

Der Inhalt dieser Website steht unter Copyleft