PHILIPS MSR 4000 HR Hot Restrike 4000W Metal Halide Lamp
Lampe à halogénures métalliques
Halogen-Metalldampflampe
Thanks to an optimized color temperature and a high color rendering index, the MSR Hot Restrike creates perfect 'daylight' in any condition. Also, the single ended lamp design enables hot re-ignition, which ensures daylight lighting and superb color rendition is always instantly available. They also incorporate the innovative P3 technology, developed by Philips, which allows use at higher temperatures and therefore extends lifetime and consistency of high-quality light output.
Fiche technique • Data sheet • Datenblatt: MSR4000HR.pdf

Hauteur • Height • Höhe : 25 cm • 9" 7/8
Diamètre • Diameter • Durchmesser : 75 mm • 3"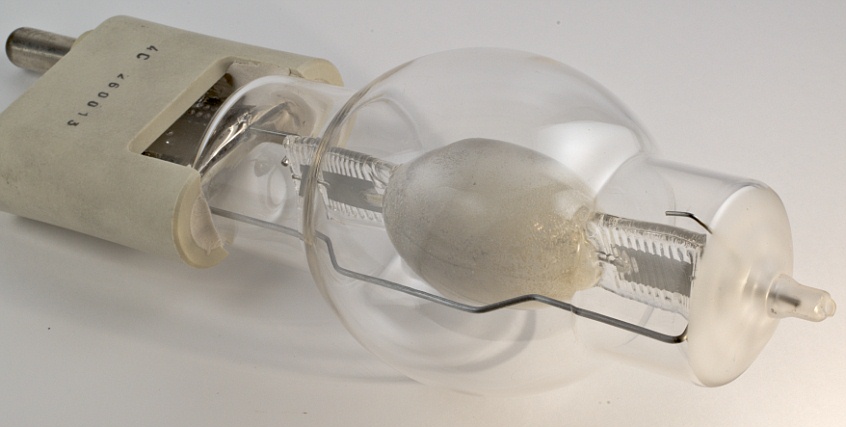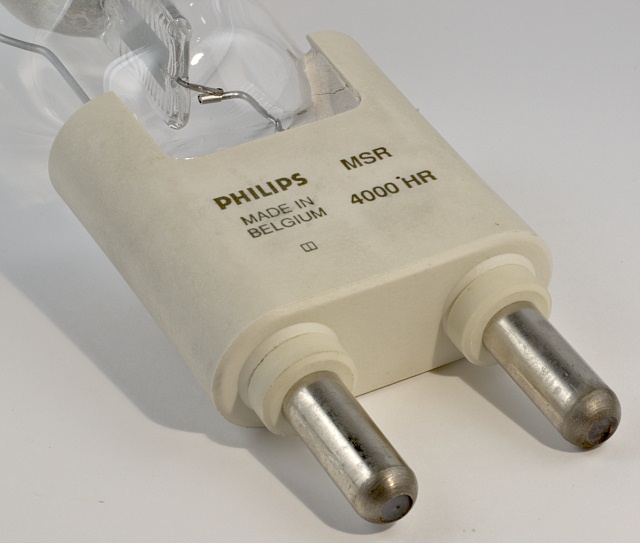 ---
Le contenu de ce site est sous copyleft

The content of this site is under copyleft

Der Inhalt dieser Website steht unter Copyleft