PHILIPS MHN-T 70W Metal Halide Lamp
Lampe à halogénures métalliques
Halogen-Metalldampflampe
Applications: shops and shop windows, offices and public buildings.
Contains thulium, dysprosium and holmium iodides.
Thulium is quite an aggressive halide and this would sometimes lead to arc tube explosions so two heavy walled quartz shields surround the arc tube to allow safe operation.
Lamp Current: 1.0 A
Lamp Voltage: 90 V
Luminous Flux: 5500 lumens
Luminous Efficacy: 73 lm/W
Colour Temperature: 4200K
Rated Life: 6000 hours
Superseded by the CDM-TP type.

Hauteur • Height • Höhe : 14,6 cm • 5" 3/4
Diamètre • Diameter • Durchmesser : 31 mm • 1" 1/4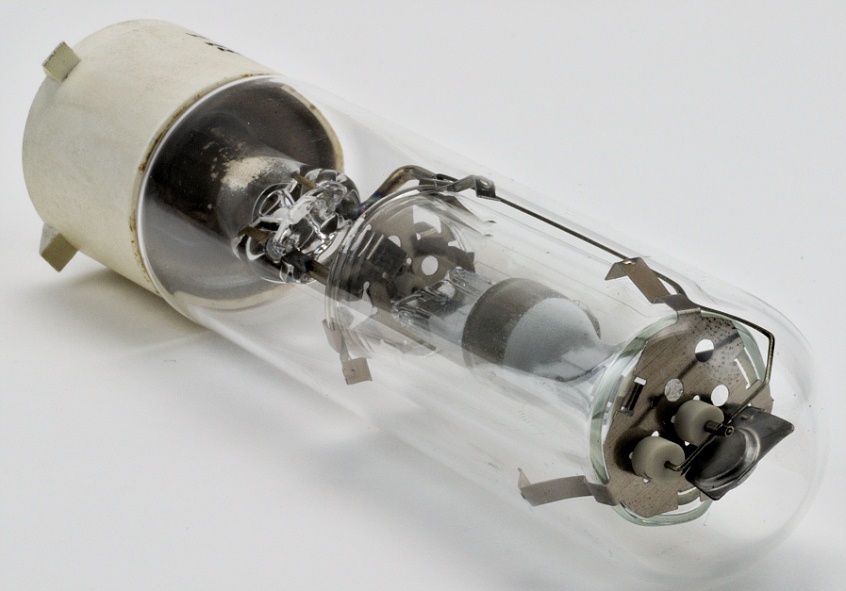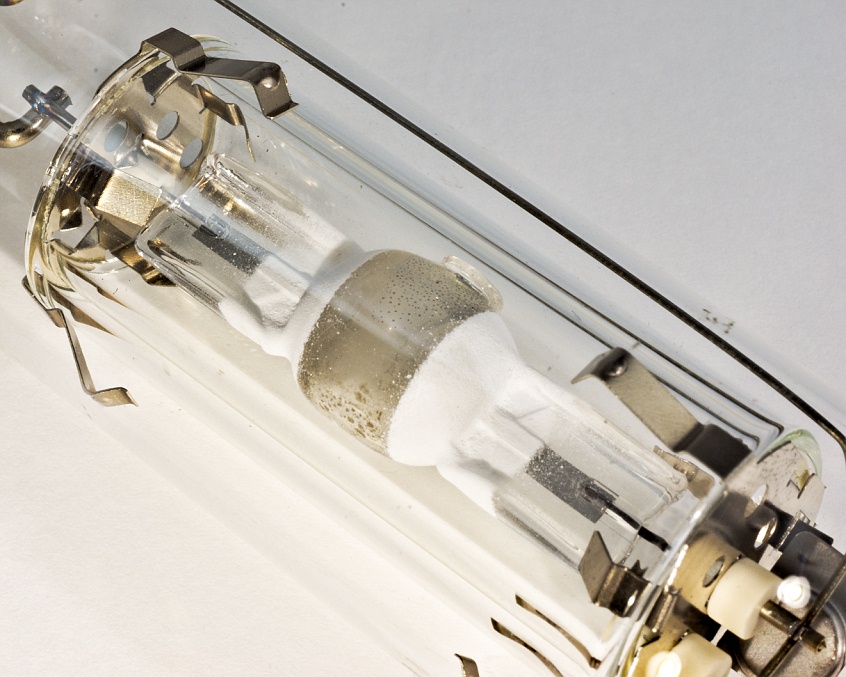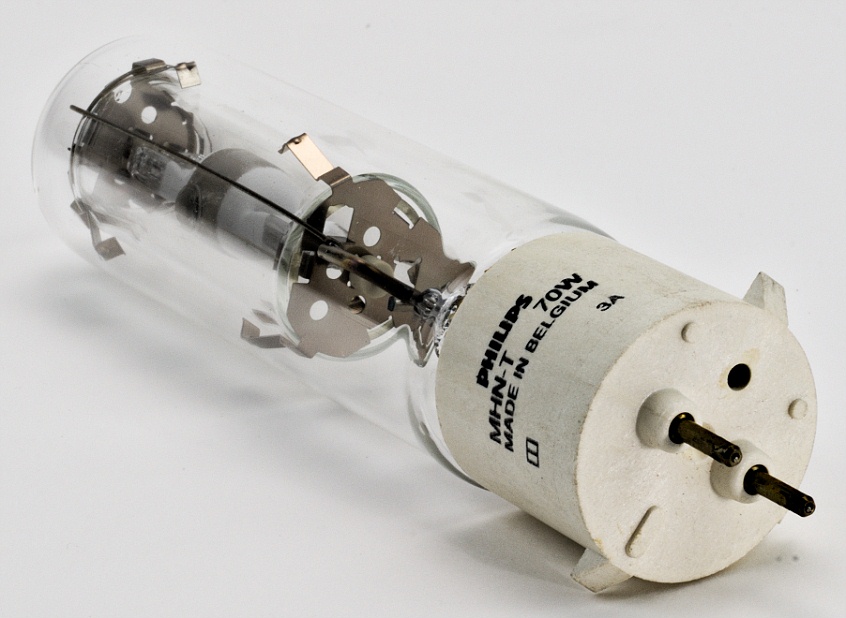 ---
Le contenu de ce site est sous copyleft

The content of this site is under copyleft

Der Inhalt dieser Website steht unter Copyleft