Le Tube à cent cellules


À ses débuts, en 1936, l'iconoscope ne donnant pas de bons résultats, la Compagnie des Compteurs imagine et réalise un tube destiné à concurrencer Vladimir Zworykin et son iconoscope.
Proposé par Vladislas et Apollinaire Zeitline, il était la reprise du système imaginé par Constantin Senlecq en 1881.
Une surface photosensible réalisée par la juxtaposition de cellules indépendantes reçoit l'intensité lumineuse de chaque point image, qui sont commutées par un système électronique.
Ce tube a été monté par Georges Barret et les verriers d'élite de la Compagnie des Compteurs (Lejais, entre autres).
Il a été baptisé « Tube à cent cellules ».
Ce tube ne fut jamais essayé. L'iconoscope, grâce aux travaux de Pierre Chevallier, donna très vite des résultats encourageants.
Ce « Tube à cent cellules » était la préfiguration du système à CCD qui s'est implanté non seulement dans les caméras couleurs d'amateurs, mais également en haut de gamme professionnelle.


At its beginnings in 1936, the iconoscope was not giving good results; the Compagnie des Compteurs imagines and produces a tube intended to compete with Vladimir Zworykin and his iconoscope.
Proposed by Vladislas and Apollinaire Zeitline, it was the resumption of the system imagined by Constantin Senlecq in 1881.
A photosensitive surface formed by the juxtaposition of independent cells receives the light intensity of each pixel, which are commutated by an electronic system.
This tube was assembled by Georges Barret and the elite glass makers of the Compagnie des Compteurs (Lejais, among others).
It was named "Tube with hundred cells".
This tube was never tested. The iconoscope, thanks to the work of Pierre Chevallier, gave encouraging results very quickly.
This "Tube with hundred cells" was the prefiguration of the CCD system that operates in the color cameras in the amateur and professional ranges.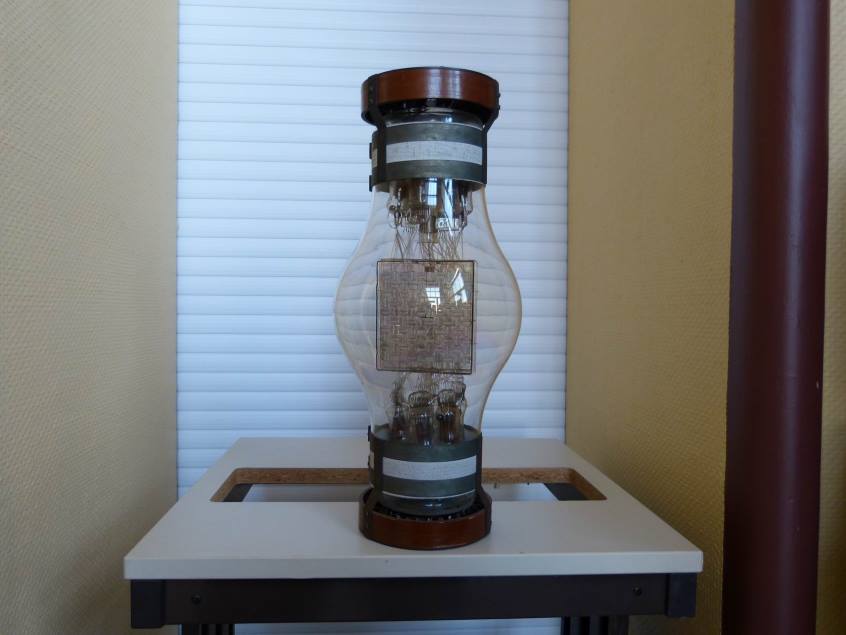 Click to enlarge • Cliquez pour agrandir • Klicken um zu vergrößern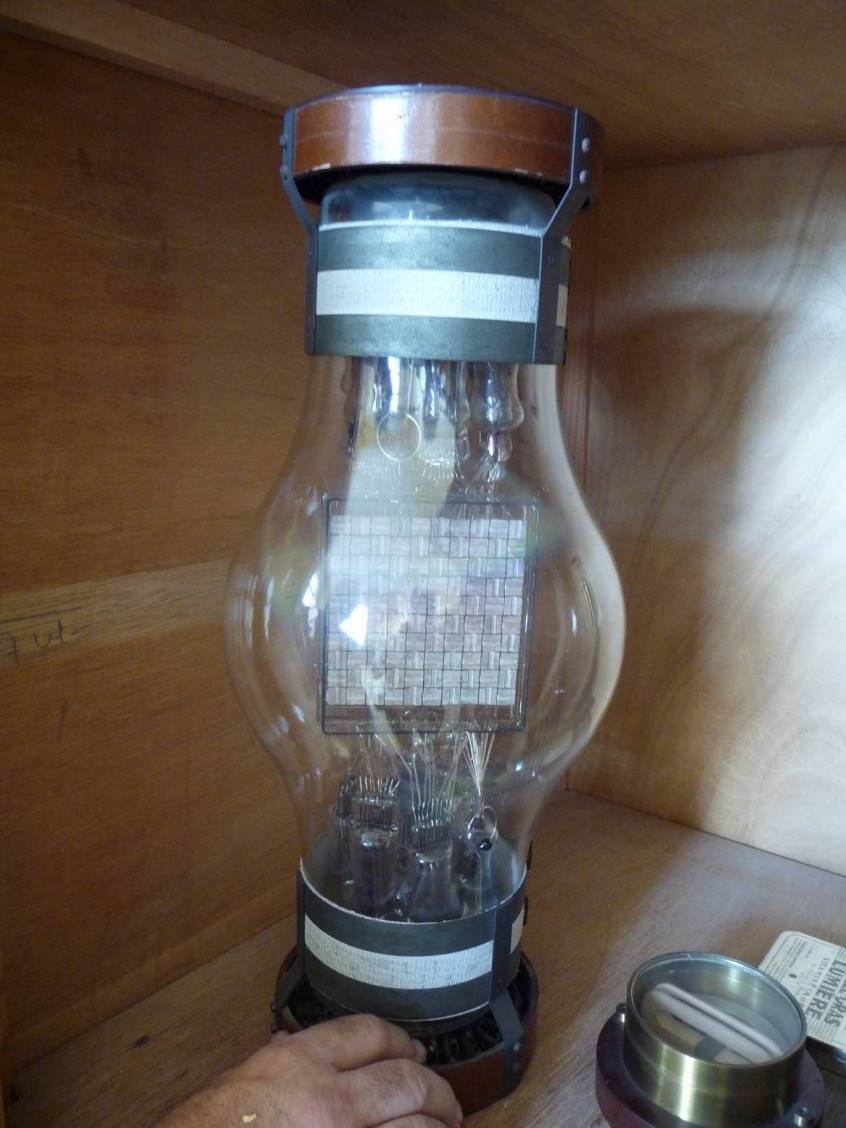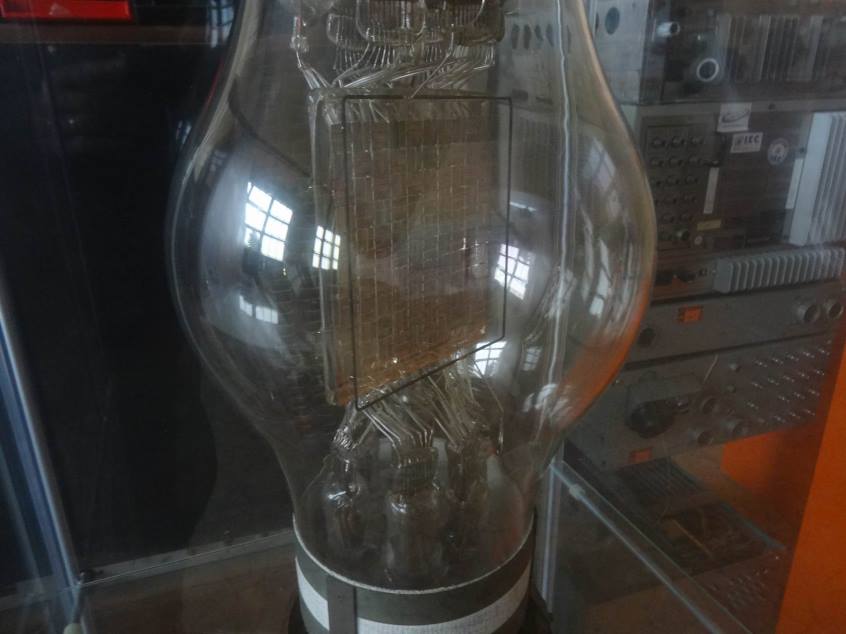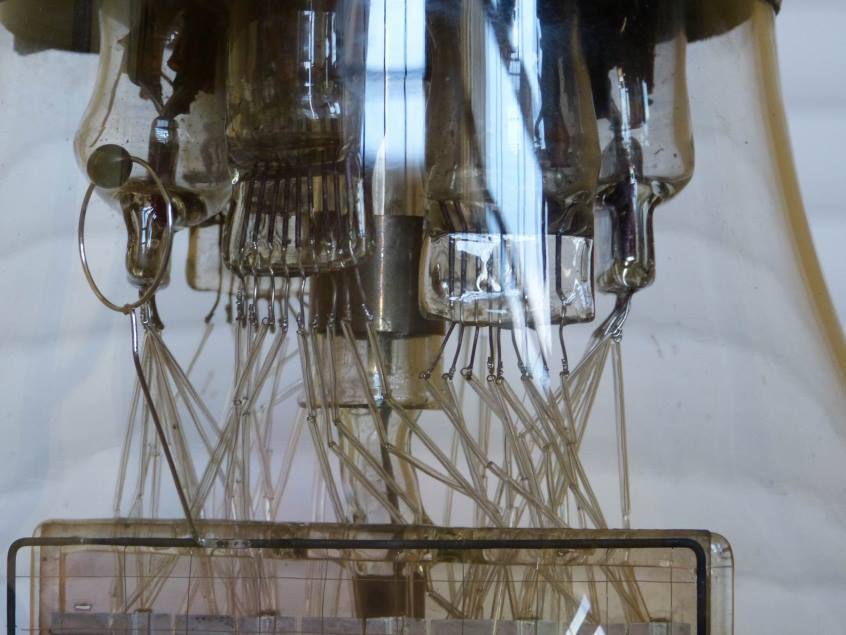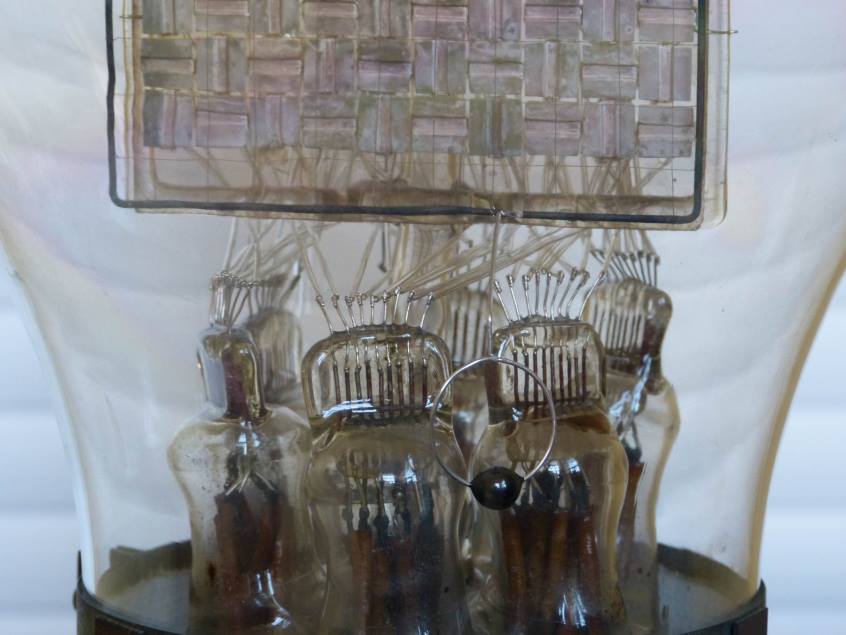 ---
Le contenu de ce site est sous copyleft

The content of this site is under copyleft

Der Inhalt dieser Website steht unter Copyleft