Sargent-Welch No. 0623 e/m Vacuum Tube
Narrow beam tube - Specific charge of the electron – e/m
Tube à faisceau électronique filiforme - Charge spécifique de l'électron - Rapport e/m
Fadenstrahlrohr - Spezifische Ladung des Elektrons - e/m


Determination of the specific charge of the electron (e/m) from the path of an electron beam in crossed electric and magnetic fields of variable strength.
Electrons are accelerated in an electric field and enter a magnetic field at right angles to the direction of motion. The specific charge of the electron is determined from the accelerating voltage, the magnetic field strength and the radius of the electron orbit.


Détermination de la charge spécifique de l'électron (e/m) à partir de la trajectoire d'un faisceau d'électrons dans des champs électriques et magnétiques croisés d'intensité variable.
Les électrons sont accélérés dans un champ électrique et entrent dans un champ magnétique à angles droits par rapport à la direction du mouvement. La charge spécifique de l'électron est déterminée à partir de la tension d'accélération, de l'intensité du champ magnétique et du rayon de l'orbite de l'électron.


Bestimmung der spezifischen Ladung des Elektrons (e/m0) aus dem Weg eines Elektronenstrahls in gekreuzten elektrischen und magnetischen Feldern unterschiedlicher Stärke.
Elektronen werden im elektrischen Feld im Fadenstrahlrohr beschleunigt und treten in ein zur Flugrichtung senkrechtes homogenes magnetisches Feld eines Helmholtz-Spulenpaares ein. Aus der Beschleunigungsspannung, der magnetischen Feldstärke und dem Bahnradius der Elektronen wird die spezifische Ladung des Elektrons bestimmt.
Fiche technique • Data sheet • Datenblatt: SARGENT-WELCH-E-M-Apparatus.pdf

Video on YouTube: Electron Charge to Mass Ratio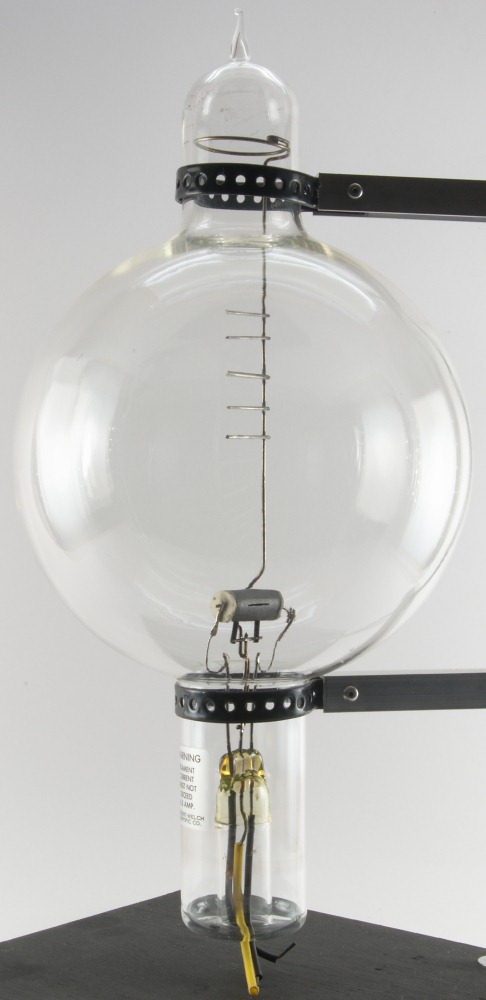 Hauteur • Height • Höhe : 37 cm • 1' 2" 6/10
Diamètre • Diameter • Durchmesser : 18,5 cm • 7" 3/10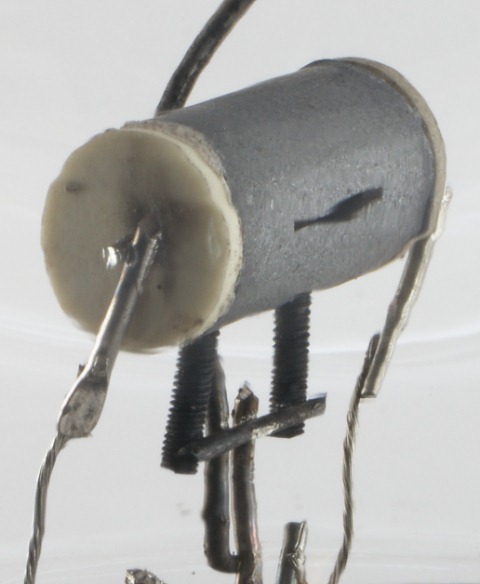 ---
Le contenu de ce site est sous copyleft

The content of this site is under copyleft

Der Inhalt dieser Website steht unter Copyleft