NEVA Röhrendiode, Demonstrations-Diode (Lehrmittel)
Demonstration diode (for educational purposes)
Diode de démonstration (instrument éducatif)
Manufactured by • Fabriqué par • Hergestellt von : Neva Elektrotechnische Fabrik, 7340 Geislingen (Germany)

Hochevakuierte Elektronenröhre mit Glühkathode und Anode zur Untersuchung des glühelektrischen Effekts (Edison-Effekt), zur Messung des Emissionsstromes in Abhängigkeit der Heizleistung der Glühkathode sowie zur Aufnahme von Diodenkennlinien und zur Demonstration der Gleichrichterwirkung einer Diode.

Highly evacuated electron tube with a glow cathode and anode to demonstrate the thermoelectric effect (Edison effect), for the measurement of the emission current as a function of the heating capacity of the hot cathode, and to demonstrate the rectifying action of a diode.

La diode de démonstration permet de réaliser des expériences de base sur l'émission thermoélectronique des électrons émis par des cathodes chaudes (effet Edison), sur le transport de la charge dans le vide, sur la caractéristique d'une diode et sur l'effet de redressement d'une diode.

Hauteur • Height • Höhe : 21 cm • 8" 1/4
Diamètre • Diameter • Durchmesser : 48 mm • 1" 7/8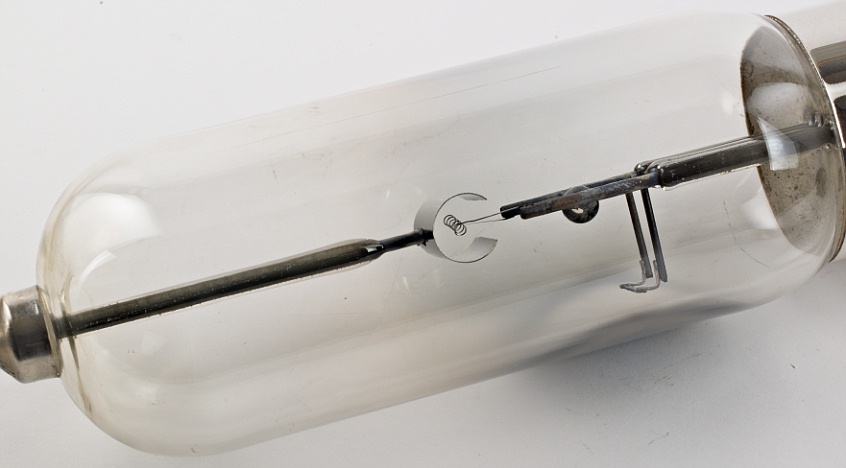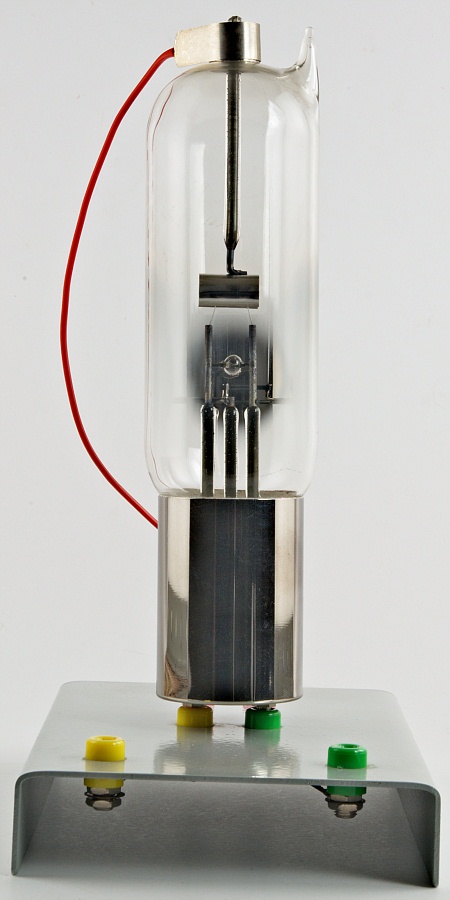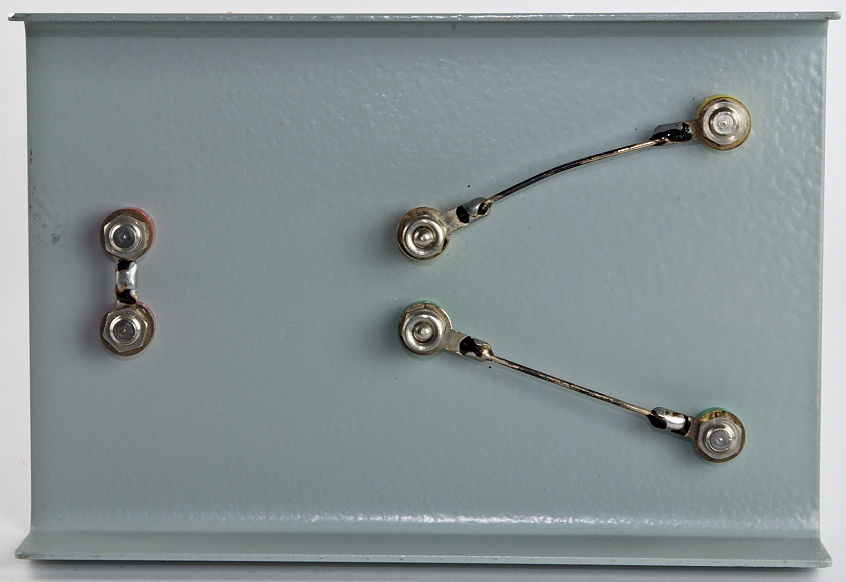 ---
Le contenu de ce site est sous copyleft

The content of this site is under copyleft

Der Inhalt dieser Website steht unter Copyleft