NARVA ERR2 Elektrische Radiometerröhre
Electric radiometer tube
Radiomètre électrique
This tube is used to demonstrate the mechanical effect of electron beams and the possibility of beam deflection by electric or magnetic fields. It contains a set of vanes which are mounted on a spindle. The vanes rotate when hit by the electron beam.
The tube is filled with a residual pressure of neon, so the course of the electron beam becomes visible as an excited gas column.
Fiche technique • Data sheet • Datenblatt: ERR2.pdf

Video on YouTube: NARVA Electric Radiometer Tube ERR-2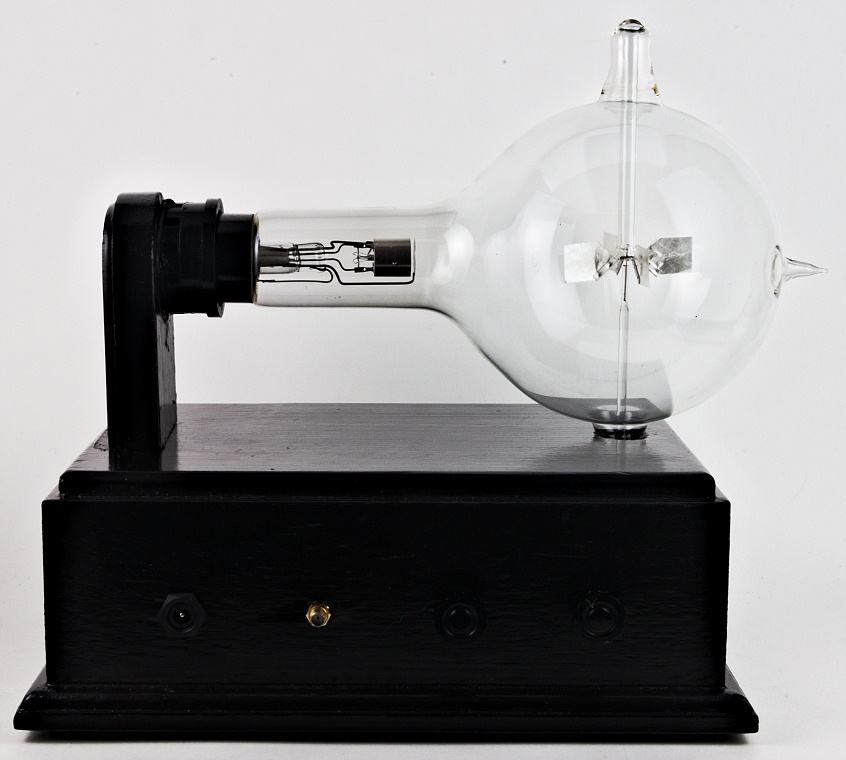 (Tube/Röhre): Longueur • Length • Länge : 22 cm • 8" 5/8
Diamètre • Diameter • Durchmesser : 125 mm • 4" 7/8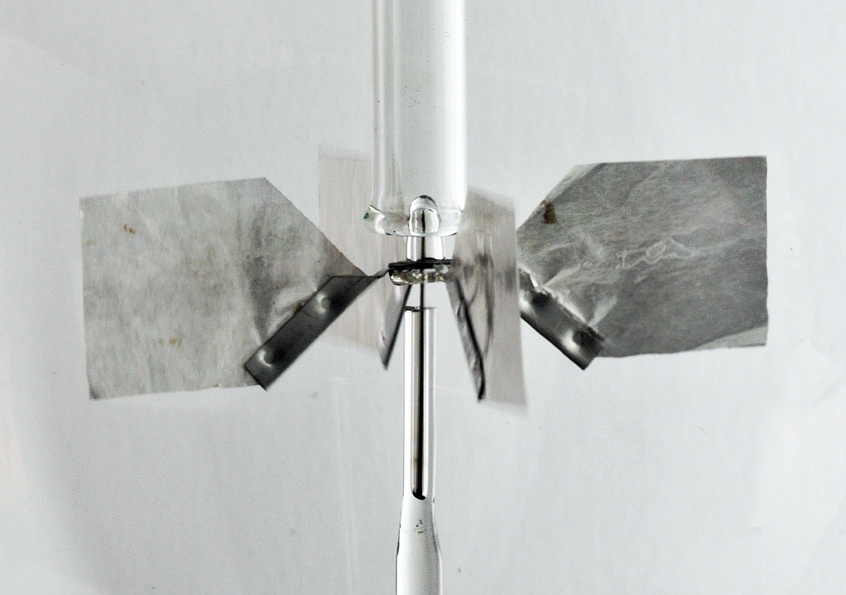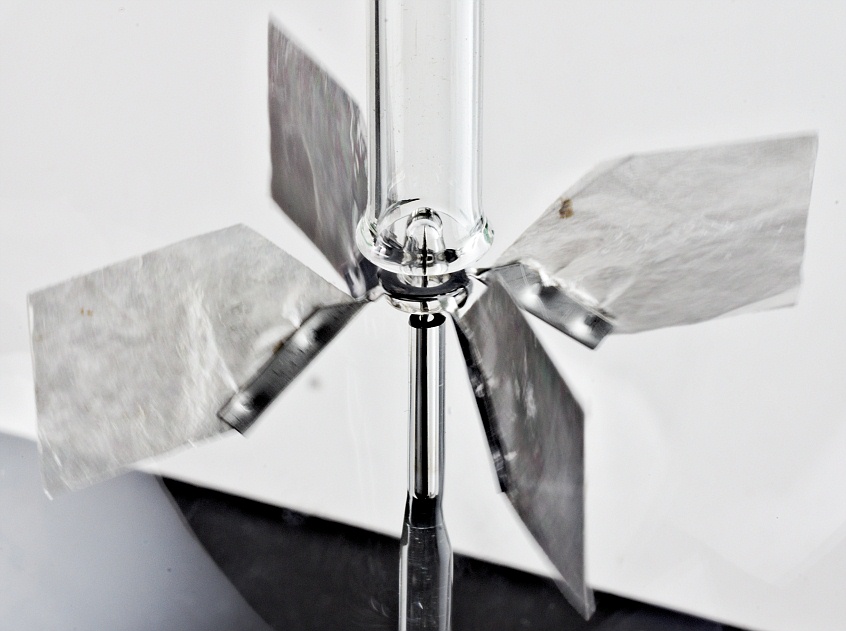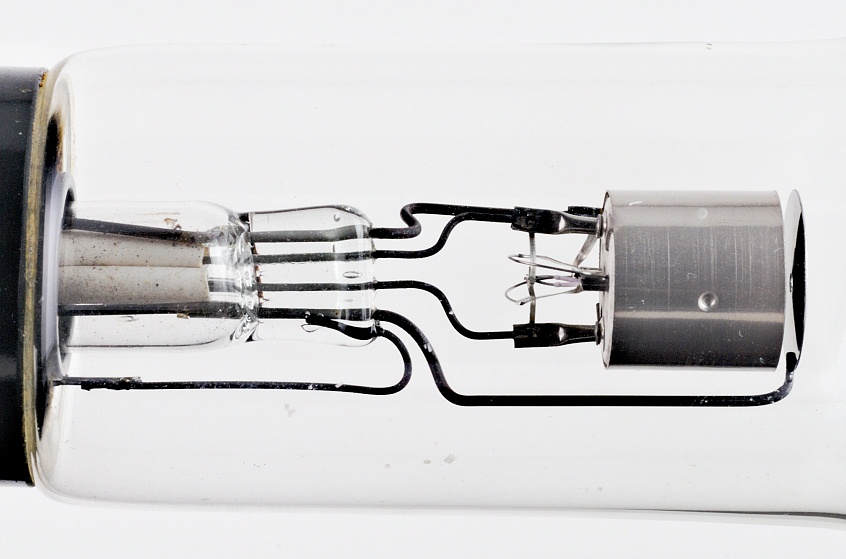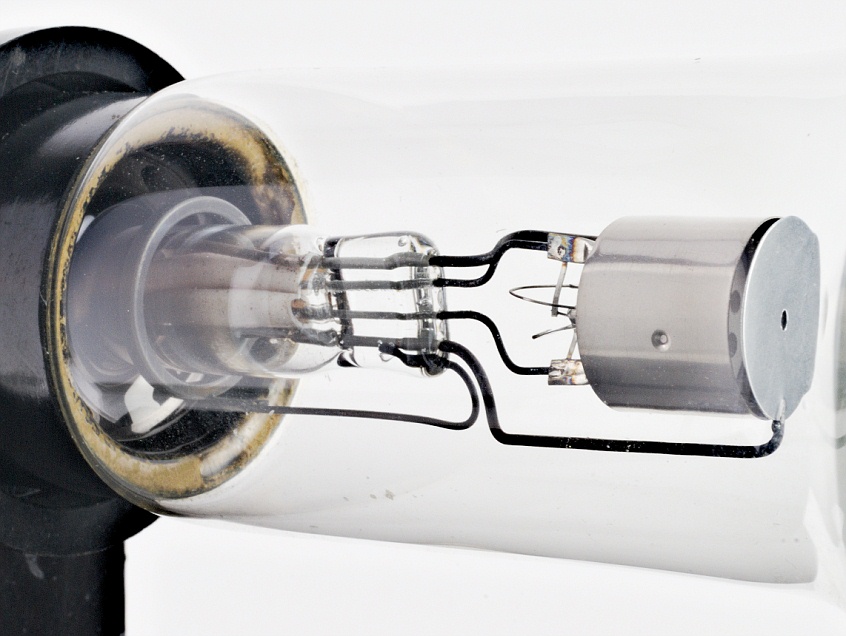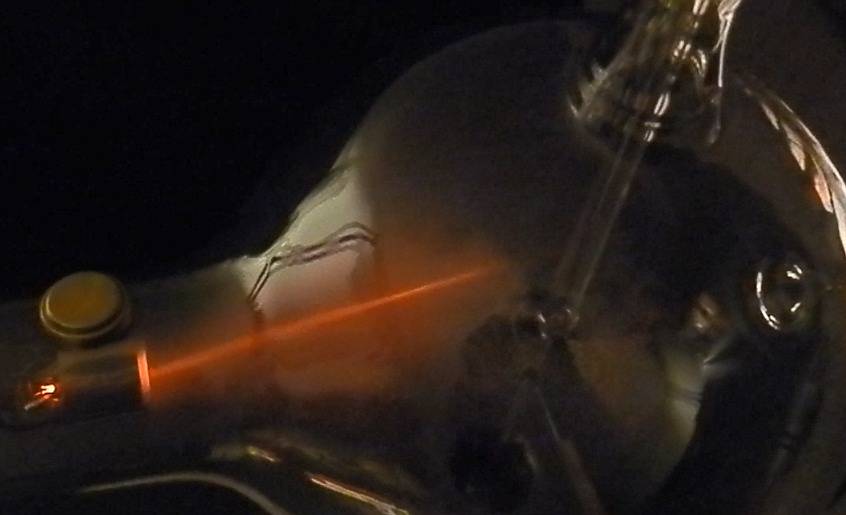 ---
Le contenu de ce site est sous copyleft

The content of this site is under copyleft

Der Inhalt dieser Website steht unter Copyleft