Philips 4060 Electrometer Triode
Triode pour électromètre
Elecktrometertriode
The 4060 is a triode with a very low anode current. The chief applications were for the measurement of Hydrogenion concentration in solutions, and the measurement of X-ray intensities with an ionisation chamber, or the measurement of small light intensities (small photo-electric currents).
The tube shown here is a special version, with the getter deposited in a cup, in order to further minimize the leakage current.
Fiche technique • Data sheet • Datenblatt: 4060.pdf & 4060.pdf
Hauteur • Height • Höhe : 16,5 cm • 6" 1/2
Diamètre • Diameter • Durchmesser : 57 mm • 2" 2/10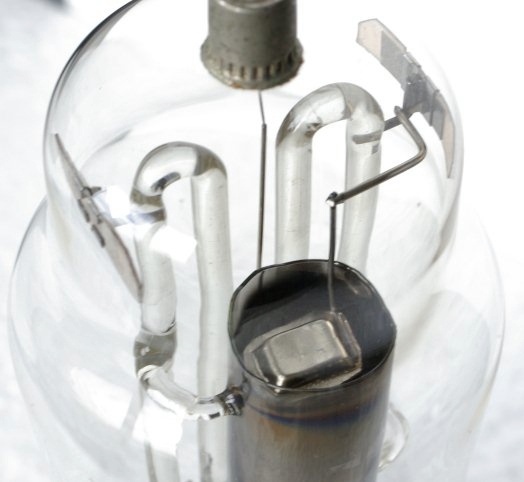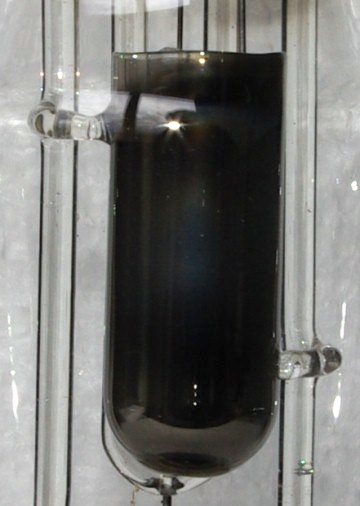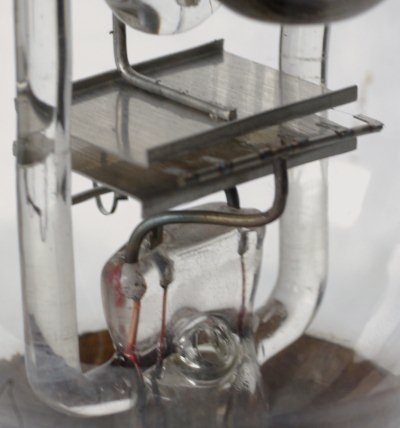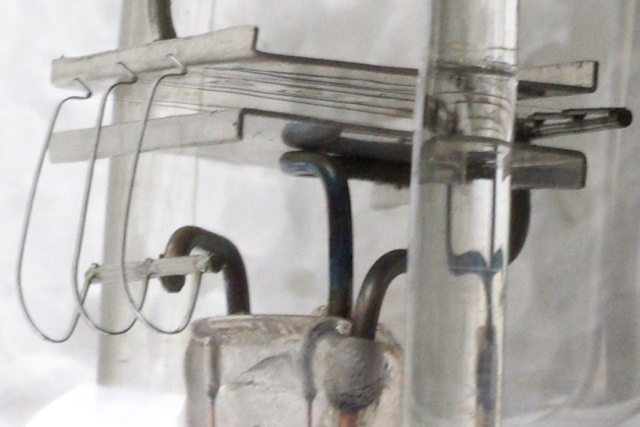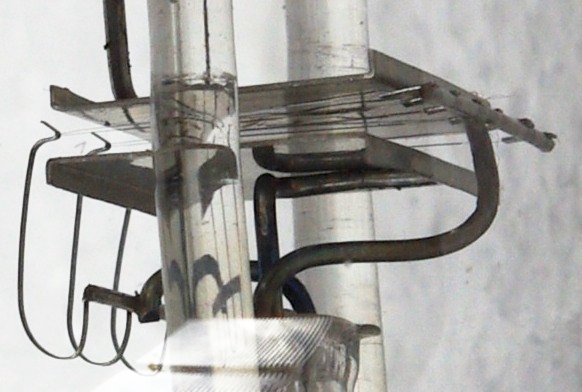 The filament forms 3 V's arranged in a horizontal plane with a flat anode below it, supported from the filament foot, and a flat plate control electrode "Grid" arranged above the filament, supported on long glass insulators so that the leakage between the control electrode and the other electrodes is reduced to the lowest possible value.
---
Le contenu de ce site est sous copyleft

The content of this site is under copyleft

Der Inhalt dieser Website steht unter Copyleft