GENERAL ELECTRIC FT-231 Synchro-Lite Flash Tube
Lampe flash
Blitzlampe
Used in the G-E Synchro-Lite shutterless film projector for television stations.
The capillary lamp is timed to flash during flyback time of the scanning beam in the pick-up tube. The width of the light pulse is adjusted so that it is less than the vertical blanking period. With this system, mechanical shutters are unnecessary.

Longueur • Length • Länge : 164 mm • 6" 1/2
Diamètre • Diameter • Durchmesser : 32 mm • 1" 1/4

Variant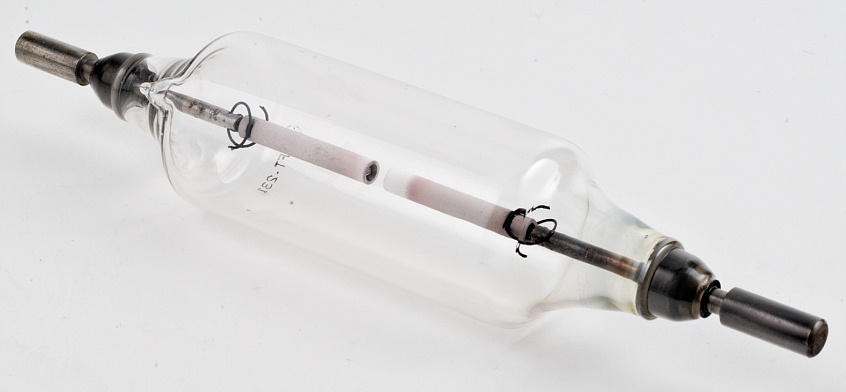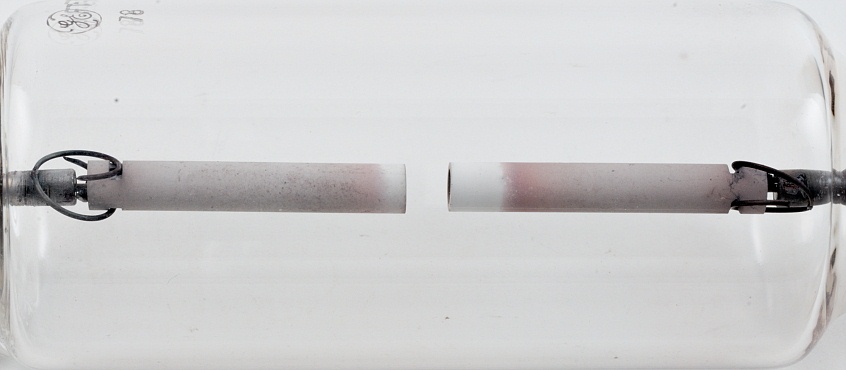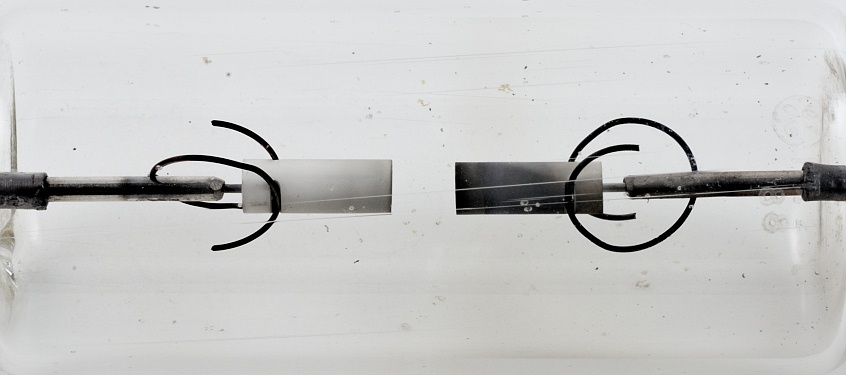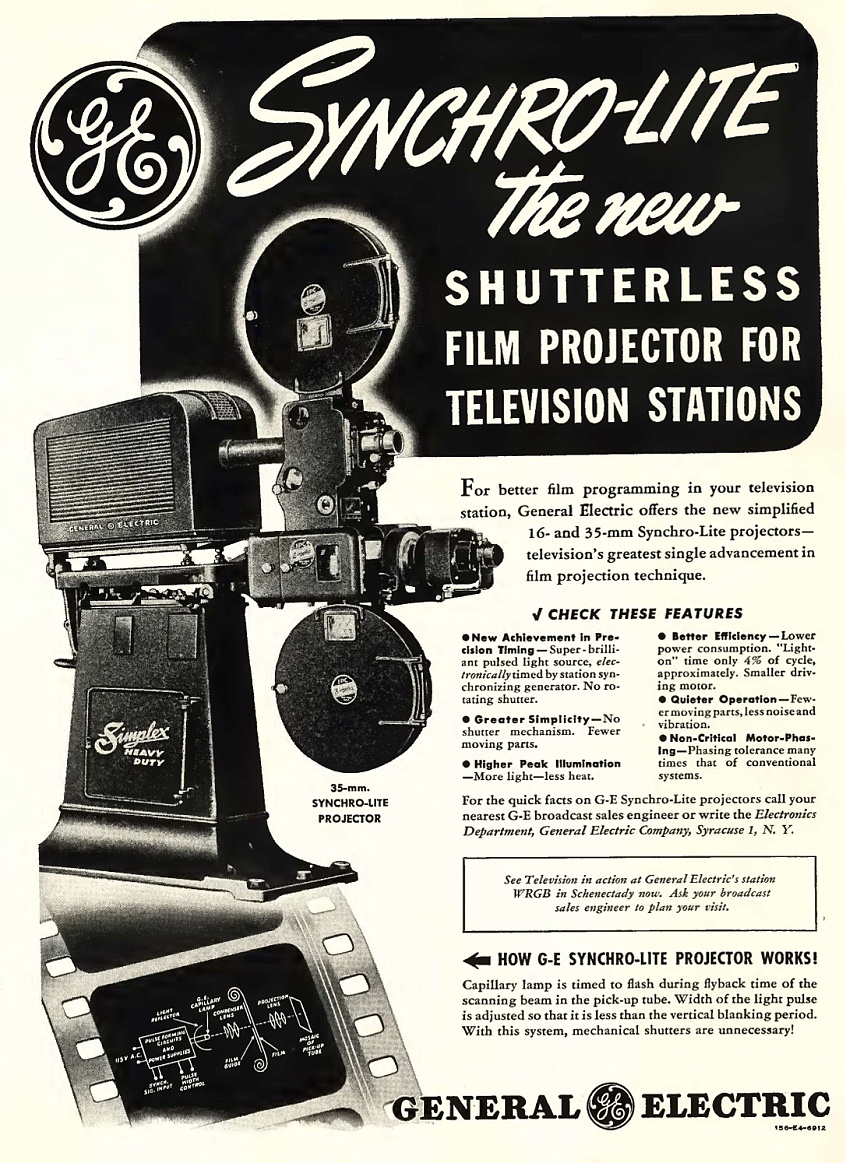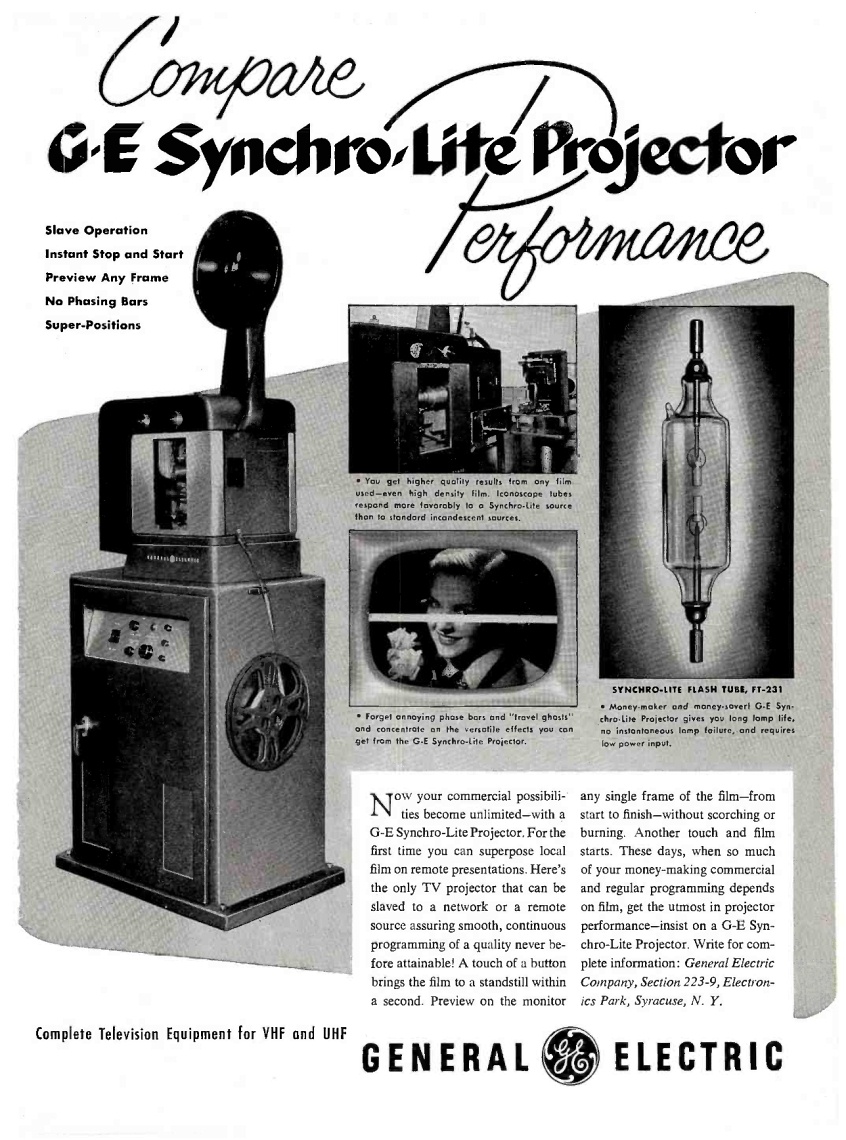 ---
Le contenu de ce site est sous copyleft

The content of this site is under copyleft

Der Inhalt dieser Website steht unter Copyleft