MAZDA FA.5 Xenon Photoflash Lamp
Lampe flash au xénon
Xenon-Blitzlampe
Created in 1951, this lamp was designed to be operated as a powerful electronic flash tube on a 2000V supply, but it could also be used as a continuous burning lamp from the mains with an inductive ballast; in this case, it had to be run vertically with the electrode having the heat shield disc above. A standard hand-held tesla coil was used to ignite the arc which ran in series with five 400W mercury lamp ballasts.
As a flash tube, the small arc and high intensity makes it especially suitable for use with precision optical systems; its excellent performance made this lamp the first light source that enabled retinal photographs to be taken inside the human eye, and it made a huge contribution to medical knowledge in this area.
Power: Continuous: 230 W • Pulsed: 150 J
Current: Continuous: 18.5 A • Pulsed: (75 mF capacitor)
Voltage: Continuous: 13.5 V • Pulsed: 2 kV (12 kV trigger)
Luminous Flux: Continuous: 2750 lm • Pulsed: 200 Mlm
Brightness & MHCP: Arc centre: 2,000 stilbs • MHCP: 300 cd
Luminous Efficacy: Continuous: 12 lm/W
Flash Duration: 1/10 Peak: 250 ms • 1/2 Peak: 65 ms
Rated Life: Continuous: 500 h • Pulsed: 10 million flashes

Hauteur • Height • Höhe : 157 mm • 6" 1/8
Diamètre • Diameter • Durchmesser : 33 mm • 1" 1/4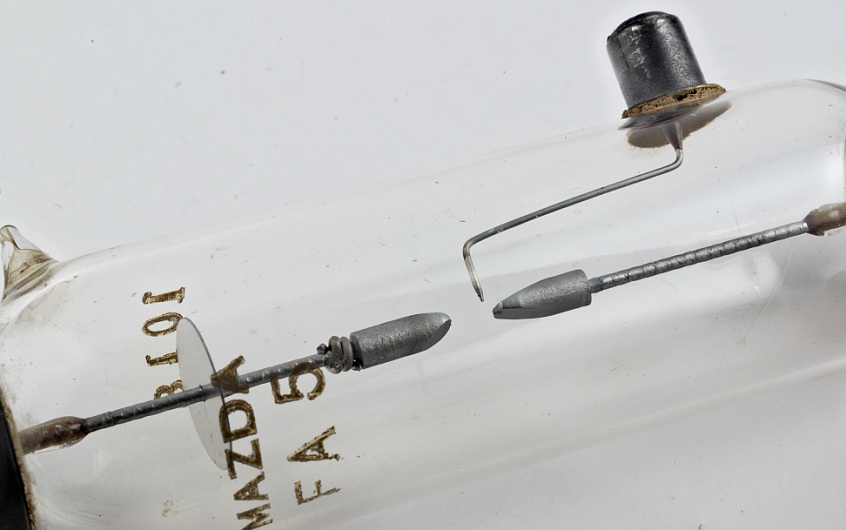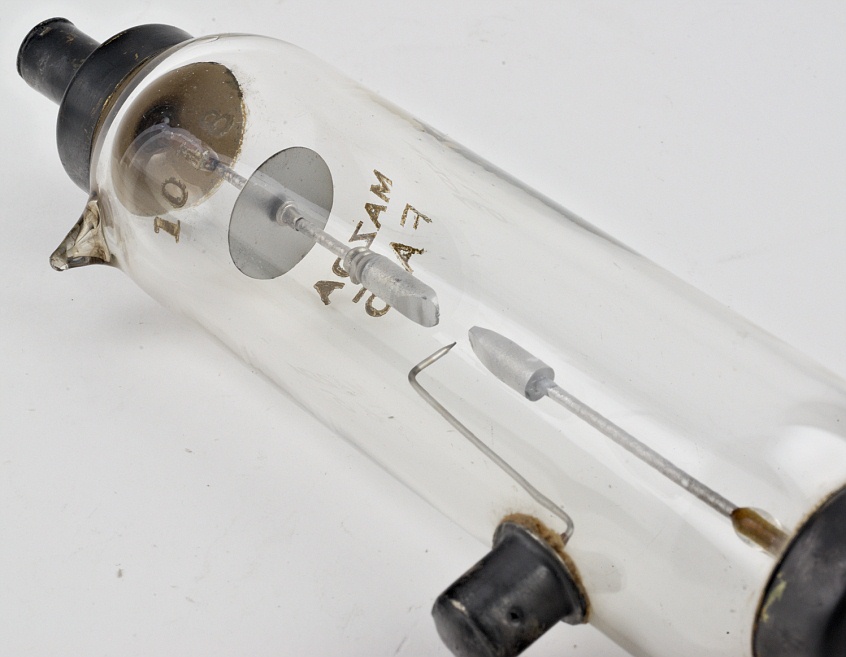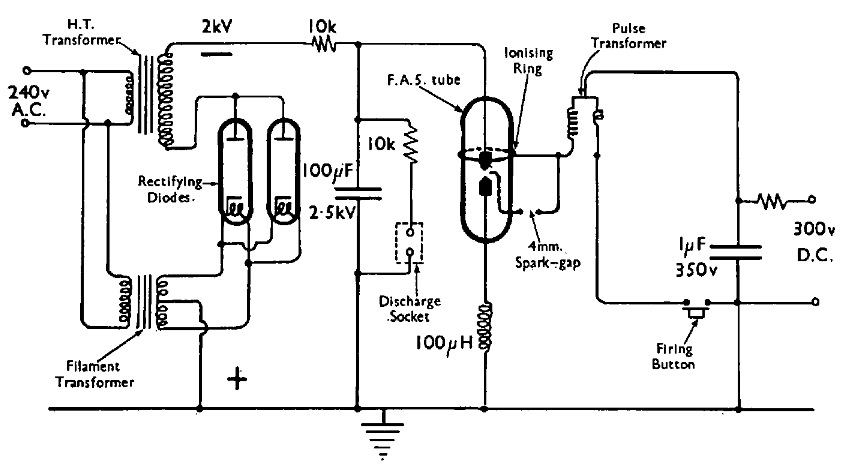 Firing circuit for FA.5 operated as a flashlamp
---
Le contenu de ce site est sous copyleft

The content of this site is under copyleft

Der Inhalt dieser Website steht unter Copyleft