FISCHER-NANOLITE Nr. 151 KL-L Nanosecond-Flashlamp
Lampe flash pulsée à impulsions ultra-courtes
Punktfunkenblitzlampe (Nanosekunden-Blitzlampe)
Photoflash light for use in photographing objects of very small size moving at very high speeds. Fields of application: shock wave tubes, hypersonic windtunnels, droplet research (PIV), bubble formation, optical stress experiments, interferometer photography...
Manufactured by • Fabriqué par • Hergestellt von : Heinz Fischer, 32 Scott Road, Belmont, Mass. (USA)
The NANOLITE trademark was filed in June, 1963.
Now produced by HSPS (High-Speed Photo-Systeme), Germany.
Flash duration: 18 ns
Electric flash energy: 25 mJ
Max. flashing rate: 20 kHz

Longueur • Length • Länge : 22,5 cm • 8" 9/10
Diamètre • Diameter • Durchmesser : 32 mm • 1" 3/10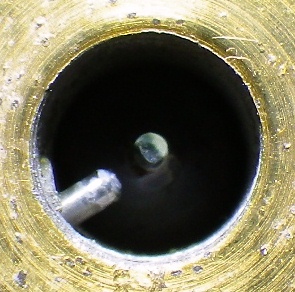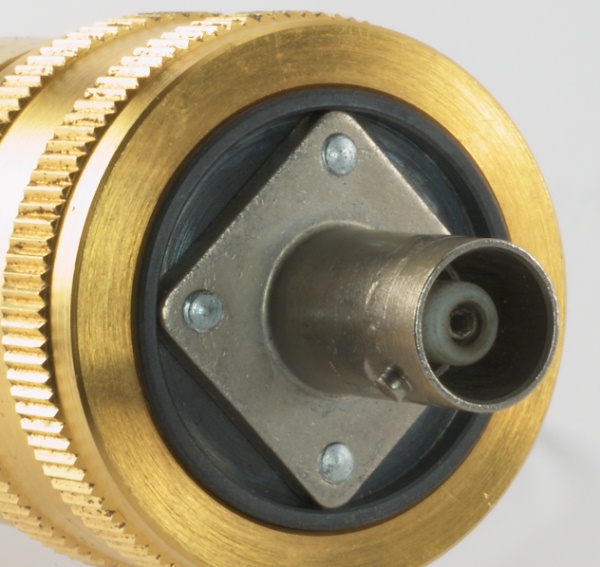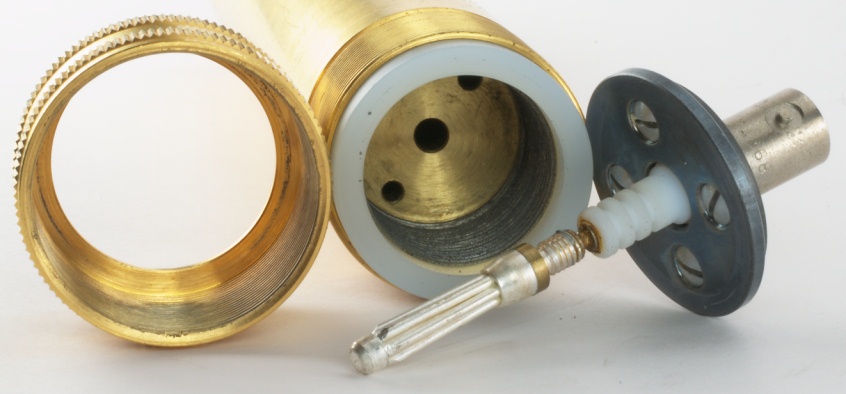 ---
Le contenu de ce site est sous copyleft

The content of this site is under copyleft

Der Inhalt dieser Website steht unter Copyleft