Импульсная лампа ИФК-2000 (МЭЛЗ)
MELZ IFK-2000 High Power Xenon Flash lamp
Lampe stroboscopique
Stroboskop-Lichtquelle
Manufactured by MELZ (Moscow electro-lamp plant).
General purpose photo-lighting lamp. Due to its low ignition voltage, it can be used in non-capacitor circuits with a 220 V AC mains supply. The lamp works well in stroboscopic mode with voltage on electrodes up to 2000 V and power dissipation up to 150 W.
Specifications:
Ignition voltage: max. 250 V
Breakdown voltage: min. 2200 V
Working voltage allowed: from 320 to 1000 V, depending on the mode
Capacitance capacitor: from 800 to 16000 µF
Service life: not less than 5000 flashes
Fiche technique • Data sheet • Datenblatt: IFK-2000.pdf

Video on YouTube: IFK-2000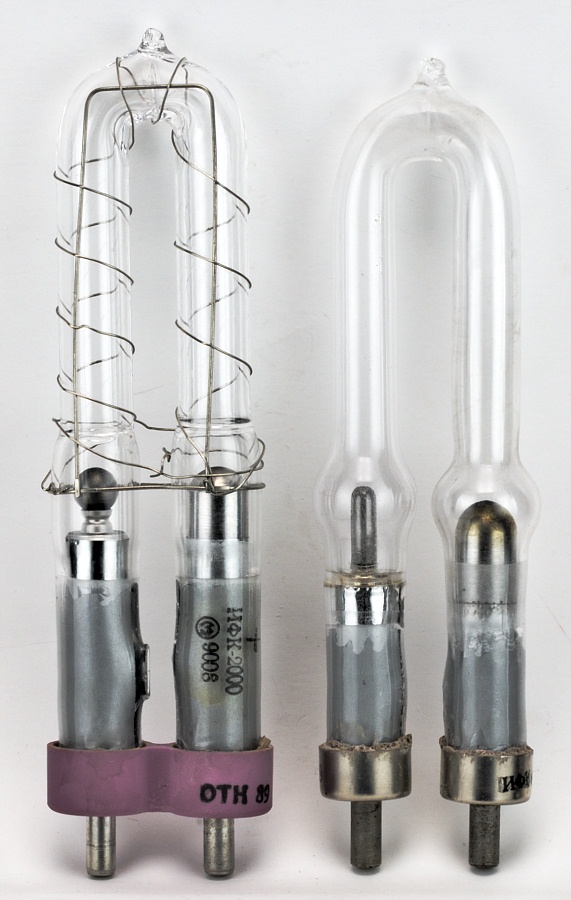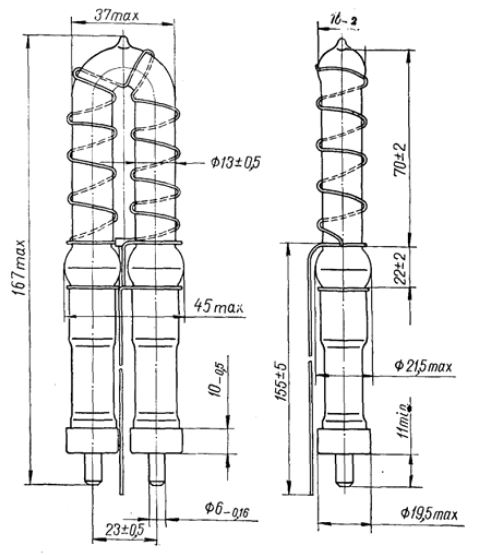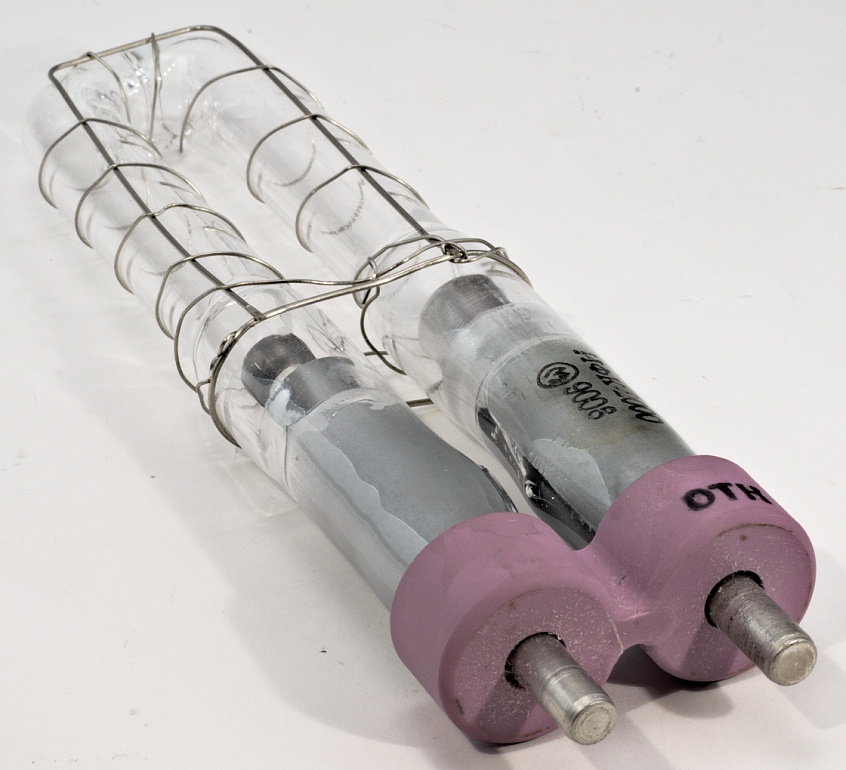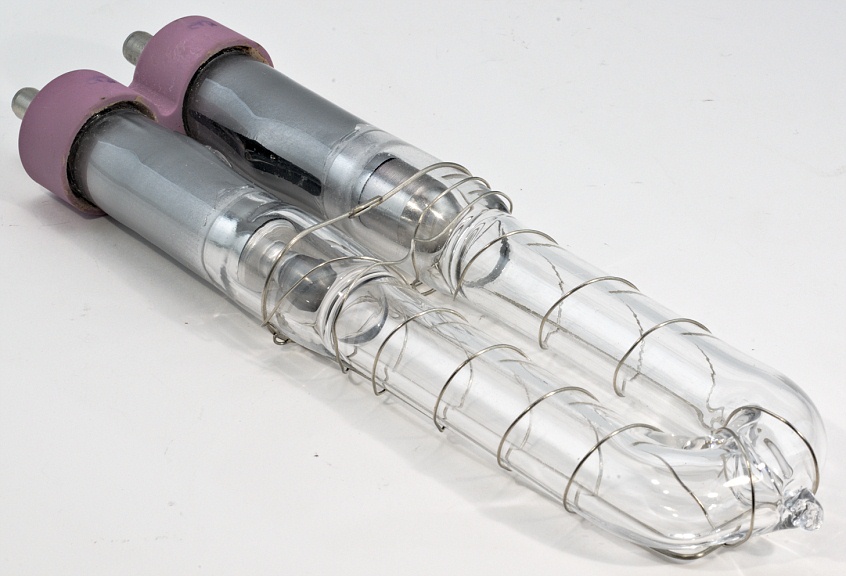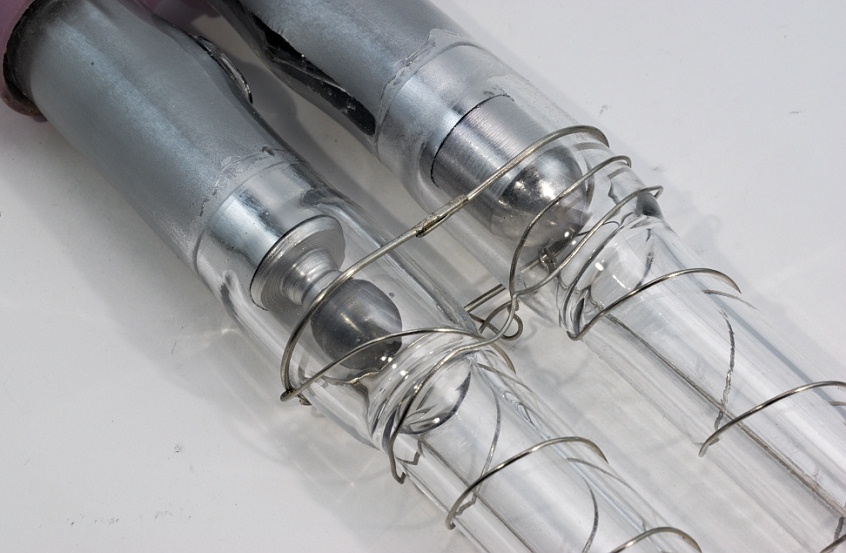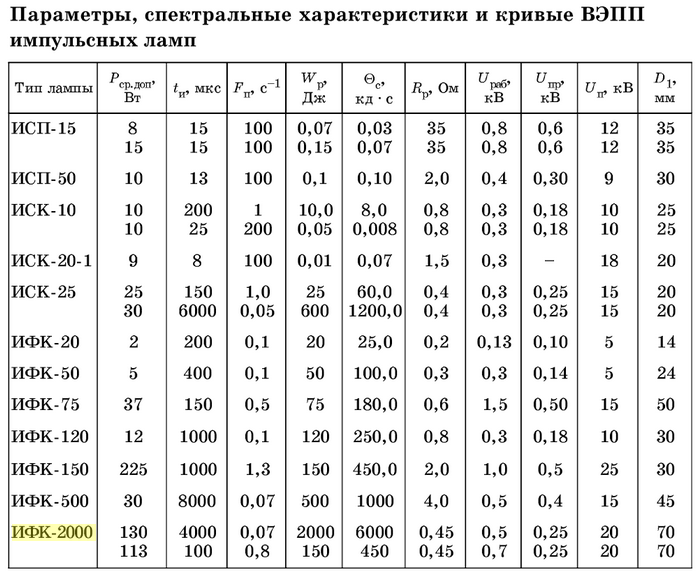 ---
Le contenu de ce site est sous copyleft

The content of this site is under copyleft

Der Inhalt dieser Website steht unter Copyleft